Top-Teks adds the new Canon EOS R5 and R6 to its range of Full-Frame cameras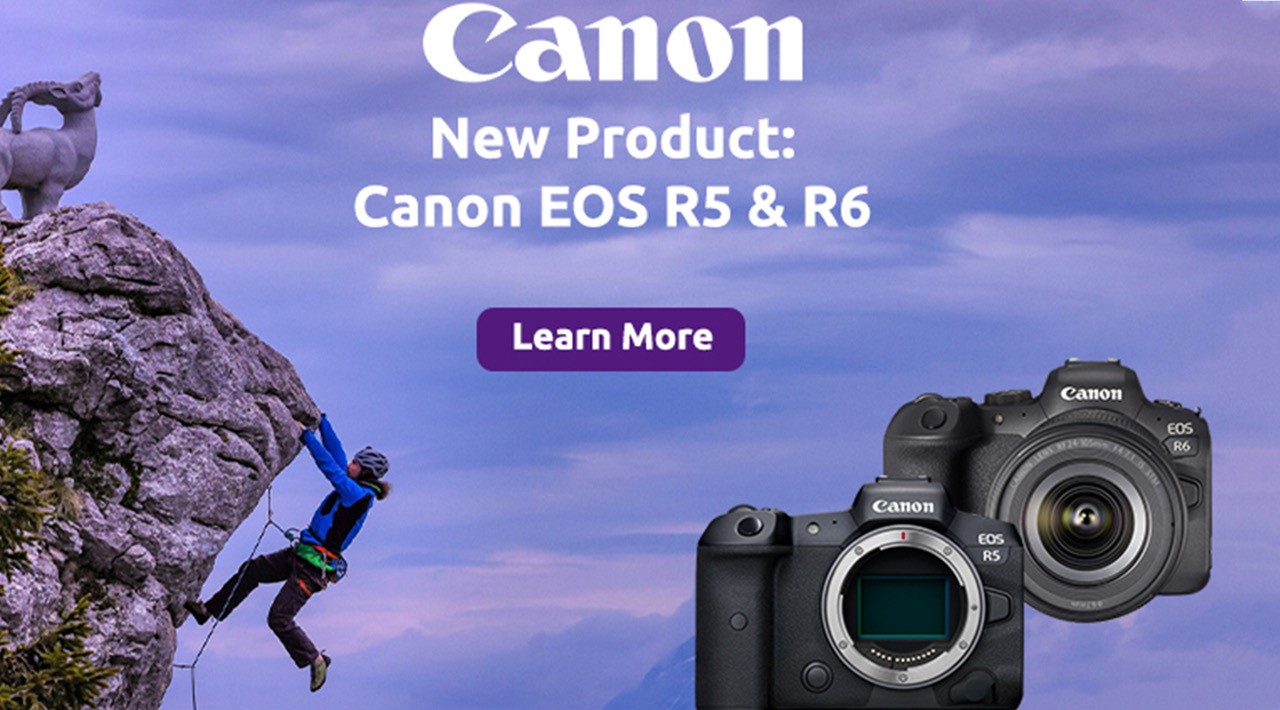 GTC sponsor Top-Teks' range of Canon EOS R Full-Frame Mirrorless cameras will soon increase with the addition of the latest models – the R5 and R6. In its latest blog, Top-Teks takes a closer look at these high resolution cameras and tests how they shape up against the current market leader, the Panasonic S1H.
---
Canon R5 vs Panasonic S1H – how do they compare?*
The key features of the R5 are a 45MP CMOS sensor capable of producing 8K Full Frame 12-bit RAW recordings at 30P, and 4K FF super-sampled 4:2:2 10-bit recordings at 120P (over 30P), both onboard. Canon's auto-focus, weatherproof exterior and low-light capability are also included. Meanwhile the S1H has a 24.2MP CMOS sensor of the same size, no RAW onboard or output, 4:2:0 10-bit recording at 6K, 4:2:2 10-bit for 4K super-sampled or cropped and up to 60P (over 30P).
The Canon weighs in at just 740g compared to the Panasonic at 1160g and is marginally smaller in size. Both cameras are easily adaptable to the standard Canon EF Mount.
In terms of cost, the Canon is a little pricier at around £3500 ex-VAT in contrast to around £3000 ex-VAT for the Panasonic.
Navigating the specifications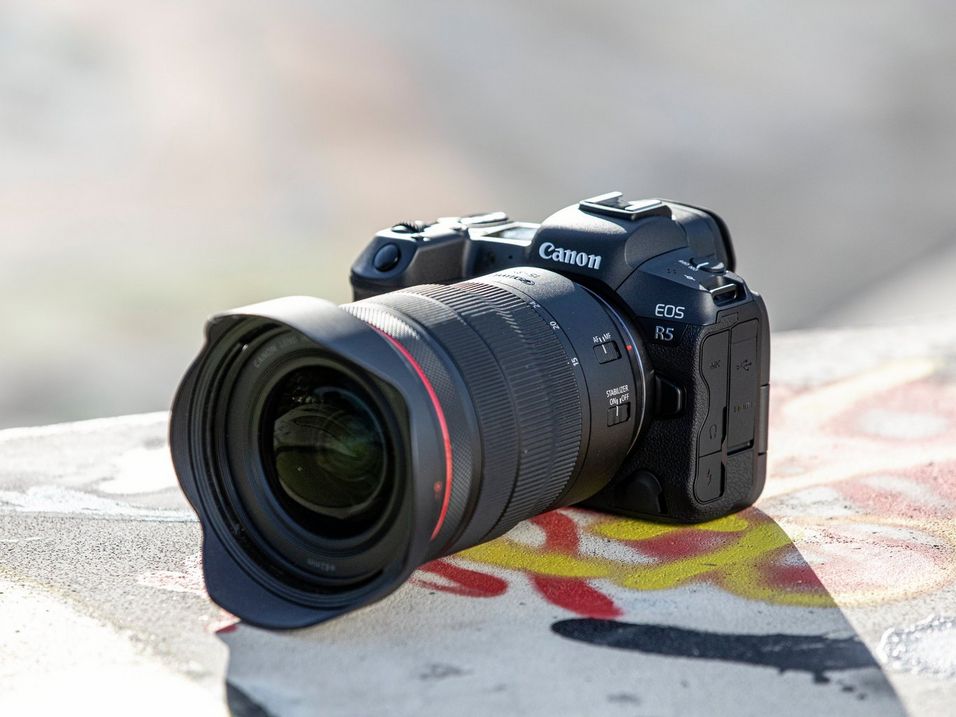 Onboard recording will be an important consideration for any user and this is where the information from the manufacturers' own specifications can be a little vague. Canon does not differentiate between data rates for different frame rates making it impossible to make a direct comparison as the Panasonic only goes up to 5.9K and doesn't record RAW internally. The codecs used also differ. However, some direct comparisons in 4K can be made. Both record off speed in 4K but the results vary. The Canon can super-sample the FF image at 120fps and record 10-bit 4:2:2 Intraframe, whereas the Panasonic can only shoot off speed in Super 35 mode up to 60fps and only record 4:2:0 LongGOP. In normal speeds both cameras will record super-sampled FF or Super 35 10-bit 4:2:2 Intraframe at similar data rates. The same applies to the HD formats.
There's no reason to believe that Canon's auto-focus will not perform to its usual high standard and that also applies to the stabilisation. The Panasonic works well in these areas too. Specification-wise, the Canon edges it but the real proof will be in the pictures. The big data and frame rates of the Canon might be treated with some caution though. Traditionally these mean heat and heat can lead to unreliability so the results in this area will have to wait until the camera is in regular use.
---
Sony enters the mix
One final thing to consider is that Sony has announced it will be shipping its new camera later this year, believed to be the very long awaited a7s III. It has promised more detail later this month but wanted to wait for Canon to launch the R5 first. The decision about which camera to buy is not about to get any easier!
For more about the new Canon EOS R5, please click here.
---
To contact Top-Teks, call 01895 825619


or email sales@topteks.co.uk
*Comparison based on specifications provided by the manufacturers