Top-Teks GTC member offer extended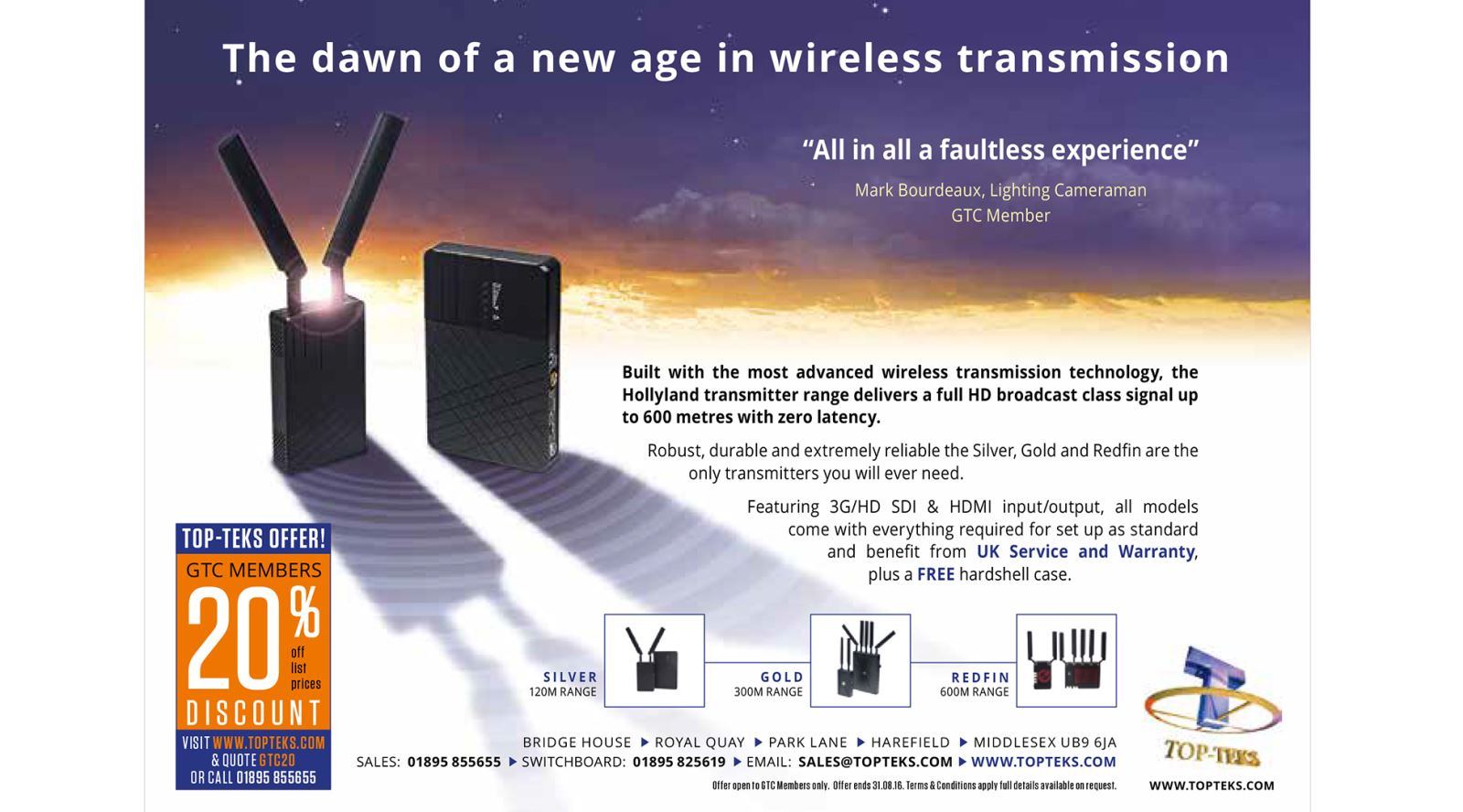 GTC members and sponsors will be receiving their Autumn issue of Zerb (#84) any day now and we hope you will enjoy it.
Nestled within it, on page 11, is the great news that GTC sponsors Top-Teks are offering a generous 20% discount to all GTC members on the Hollyland range of HD broadcast transmitters. Unfortunately, due to various circumstances beyond our control, Zerb has come out a little later than scheduled this time (we're sorry!), meaning that the deadline for this offer is right upon us as most members receive their copies.
However, the good news is that our friends at Top-Teks have kindly offered to extend the deadline for the offer until 16 September, so no one need miss out. To take advantage of the offer. please quote the code GTC20 and have your GTC membership number to hand.
New Top-Teks website and online shop
Also, if you haven't already discovered it for yourself, Top-Teks has a lovely, new-look website and online shop. We're told there are even more features coming soon on the new site but there is already plenty to feast your eyes on and, no doubt, whet your appetite, so do take a moment to look around: