Update available for ARRI's Stellar 1.5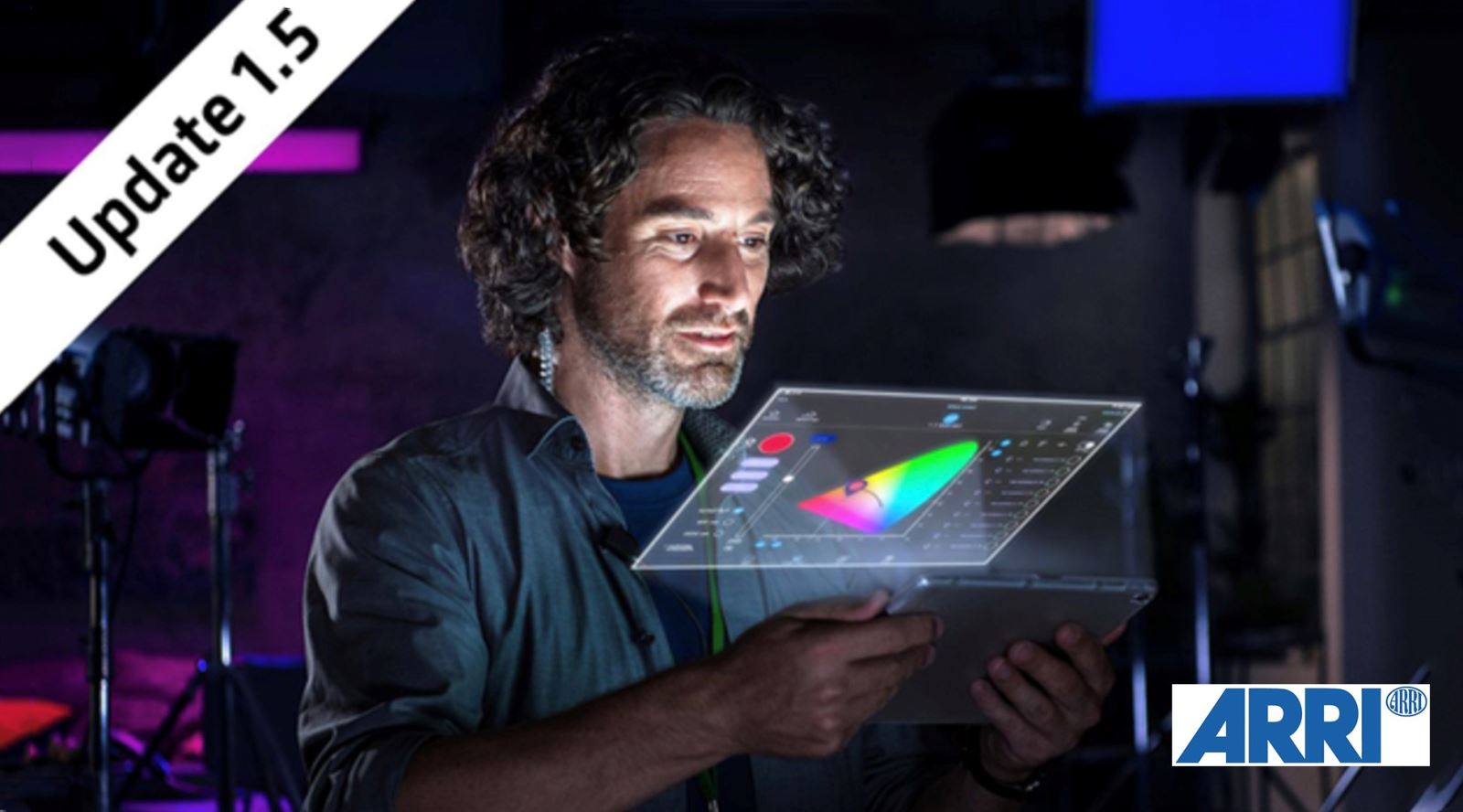 Get ready to sync and share with GTC sponsor ARRI's new Stellar version 1.5. The upgrade incorporates brand new features enabling more collaboration between users.
---
Live Sync BETA – real-time lighting collaboration
Live Sync BETA in Stellar 1.5 is an exciting new feature that enables real-time collaboration between Stellar users on separate devices. The same project and scene can be worked on simultaneously with users adjusting the same fixture, or different fixtures, while the changes are synced in the background as they occur. The setup process is easy, straightforward and can be accomplished in less than a few minutes.
---
Export/import – share projects, scenes and favourites
Another development is the ability to export and import projects and scenes. Exporting can be done by sending a project or scene to the cloud, sharing it wirelessly between devices, emailing or messaging – and there are many more ways to share work too. Exporting also gives the capacity to backup a project or scene to a desired destination.
In addition to exporting and importing projects and scenes, it is also possible to share colour favourites that have been created – whether an individual colour or a palette of colours. Simply click the three dots menu in the top right corner of the favourites window and export or import one or multiple favourites.
---
iCloud backup
With Stellar 1.5 on iOS, projects, scenes and favourites can be backed up to iCloud. This sync happens automatically and instantly, enabling users to access the same files across multiple devices with a single iCloud account. For example, if you are working on a project with your iPhone, it is now automatically backed up and ready for use on your iPad.
---
Intelligent lighting control
Stellar reimagines lighting control by automatically managing complex DMX settings and by featuring control interfaces with stunning graphic design – available on iOS and Android phones and tablets.

---
Download Stellar now:
---
Stay informed on the latest ARRI Lighting updates:

---
More information on ARRI and its products can be found here.