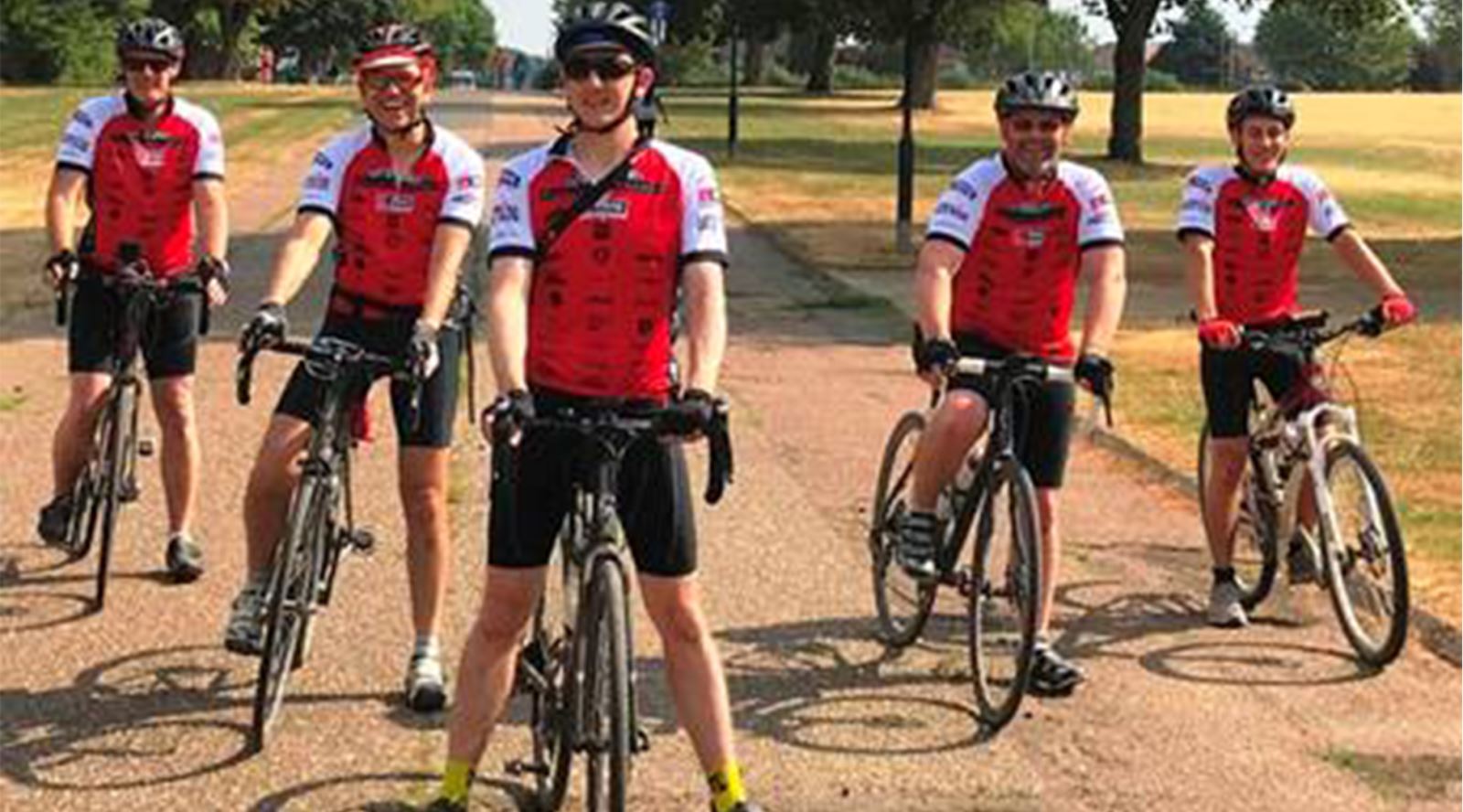 The charity bike riders from
GTC sponsor VMI
have completed the first of two rides in their quest to raise £20,000 supporting MAG International to help make the world landmine free by 2025. This first ride was from Central London to Bristol along tow paths and quiet roads, taking in beautiful countryside over a super-hot couple of days.
VMI Barry MD says:
The weather was HOT, and the tow paths extremely dry and bumpy, so this was a particularly challenging two-day ride, since so much of the ride was not on smooth roads and this took its toll on our riders.
The first day of the 103km (64 miles) ended at a campsite near Newbury with a relaxing evening of barbeque and beers courtesy of Jay and Chau in the support team. The Oakley Farm Caravan Park kindly supported the cause with a subsidised overnight pitch. The next day involved the slightly longer leg of 120km (75 miles) and upon arrival in Bristol, Jon and Sarah from VMI Bristol put on an excellent celebratory arrival party complete with BBQ, beers, bunting and formula 1 flags and a welcome rest.
Barry says:
Special thanks to Chau, Ali and Jay for the support assistance and driving the van and keeping us well plied with refreshments, for Ellie for the sponsors' support and Adam for back office organising.

We burnt over 7,500 calories and suffered no mechanicals but most ended with sore bums and legs, a healthy sun tan and big smiles. Altogether, this was a really great event and we are already planning to do it again next year. I believe that medals are being arranged but these haven't yet arrived, so we are all excited about this too!
The VMI Superheros are very grateful for all the donations made along the way – the funds raised so far are just over £15,000. To donate £10, you can do so by texting Donate £10 by text: Text SPRH50 £10 to 70070.
The next ride will be from London to Amsterdam in September.
The VMi team would like to say thank you SO much to everyone for their help to make this a successful event.