VMI: Stuff you didn't know you needed...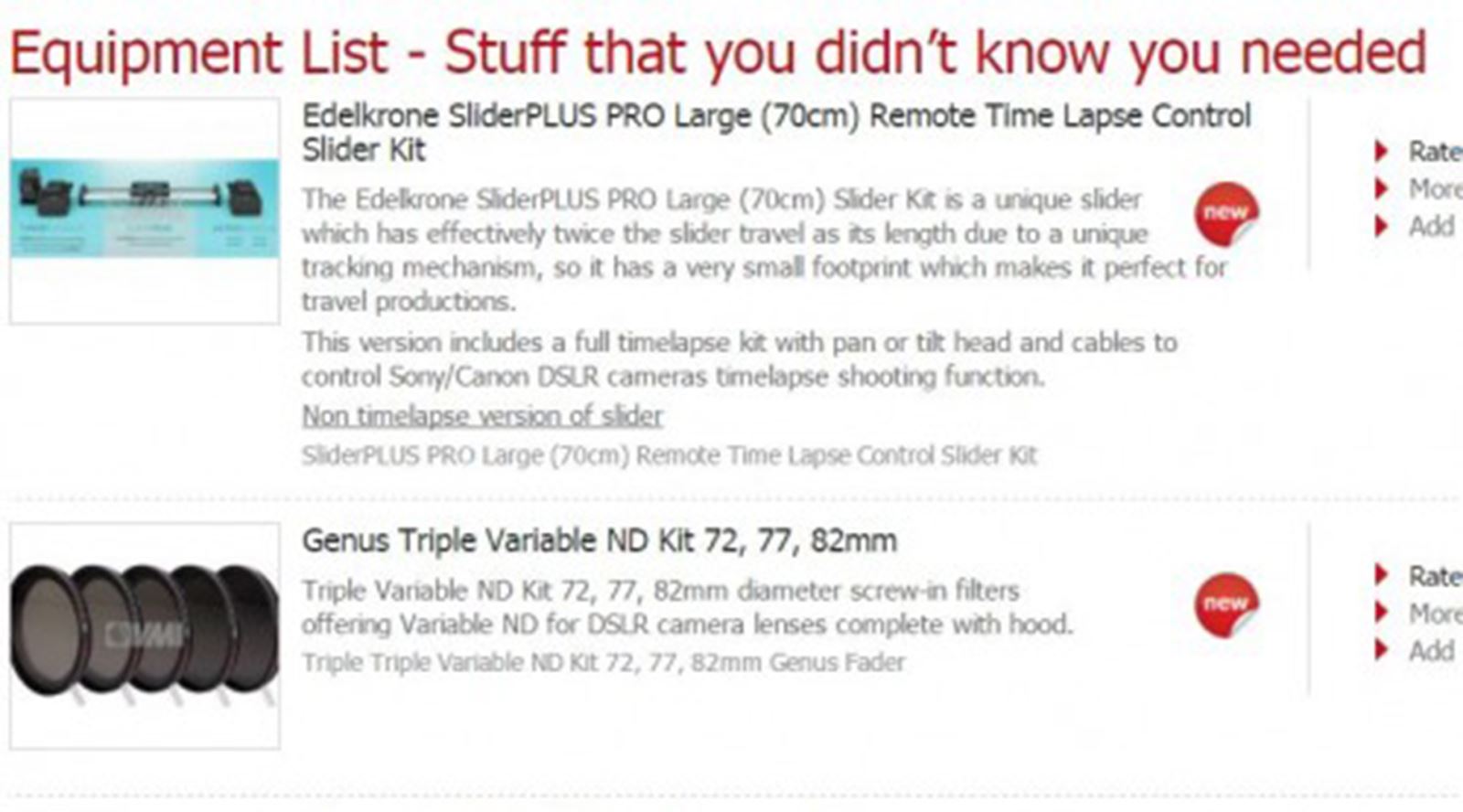 GTC sponsors VMI have introduced a new page on their site, full of ingenious items - the kind of things "you didn't know you needed".
VMI explain: "Every now and again we come across items that radically change the way that productions are shot - like a presenter/interrotron device which puts inexperienced presenters feel more at ease ... and sometimes we come across items that work incredibly well and improve upon what people use already, like a robotic slider that fits in a travel bag."
The grouping together of products such as these has given rise to an interesting new page on the VMI site featuring everything from an IKAN single-handed gimbal to the Easyrig Vario 5 camera support system to a set of variable screw-in NDs. It seems like this page will be worth dropping into on a regular basis – especially with Christmas coming up!