VMI Superheroes complete their ride to Amsterdam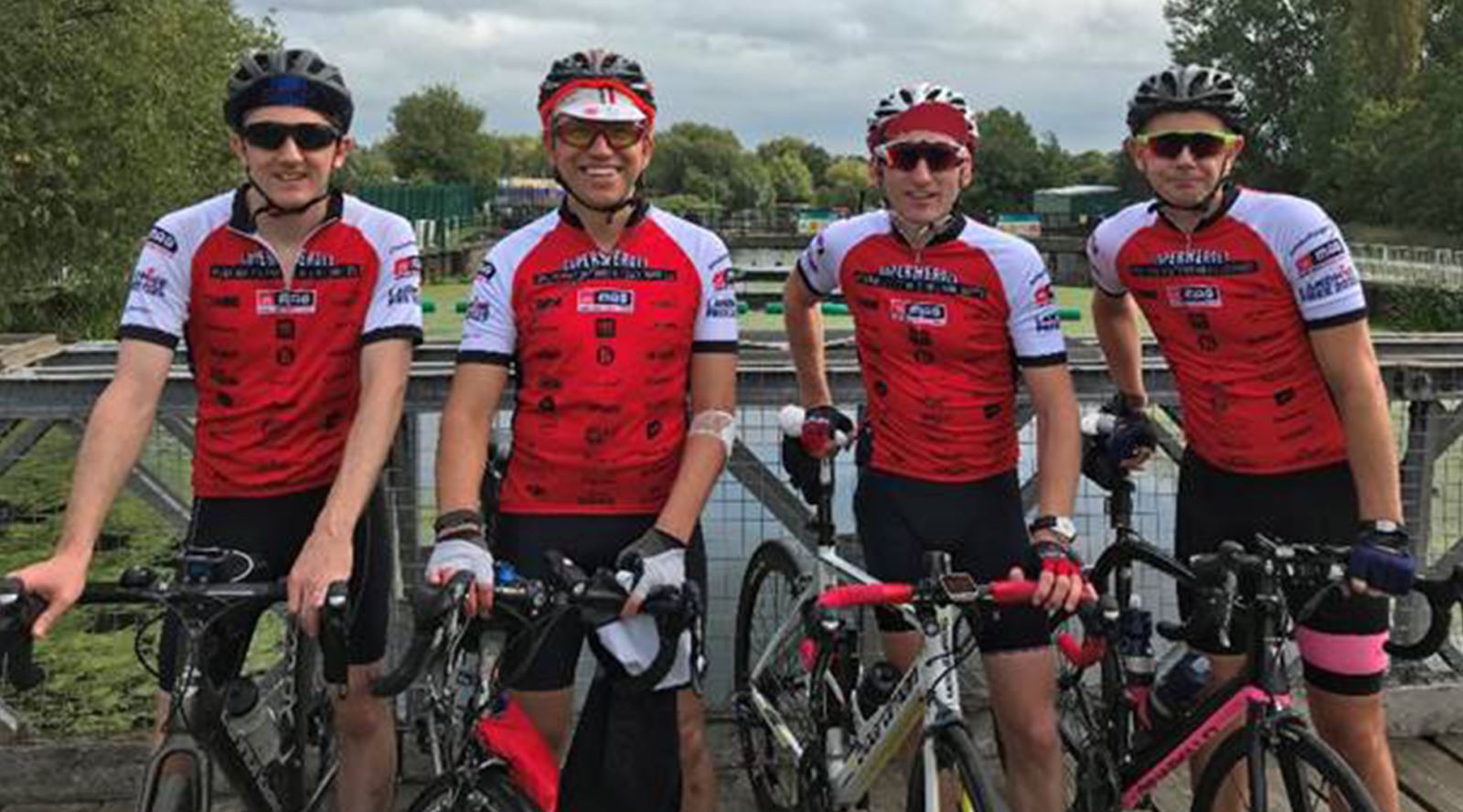 The 'Superheroes' from GTC sponsor VMI have complete their marathon bike ride to Amsterdam (ahead of IBC) – and have so far raised a fantastic £20,679 for MAG International to support the work to rid the world of landmines by 2025.
If you would like to celebrate the team's success and support this great cause, donations are still very welcome via their JustGiving page:
www.justgiving.com/fundraising/superhero2018
The ride
The four VMI cyclists left on Tuesday 11 September and rode 145km (close to 100 miles) through beautiful countryside, with lovely sunshine and a helpful tailwind, to arrive in Harwich, where they boarded an overnight ferry. The next day saw heavy winds and rain, but they battled through for another 85km (about 53 miles) to arrive safely in Amsterdam to a wonderful Rijstafel.

Meanwhile, Melvon, their support driver, did a fantastic job looking after the team – then turned round to transport the bikes back to London.

You can read the full story of why the team undertook this ride, including letters wishing them good luck from Prince Harry and the King of Holland, plus a video of encouragement from MAG in Manchester and Laos. See pictures of the ride here.