VMI takes delivery of the new Phantom VEO 4K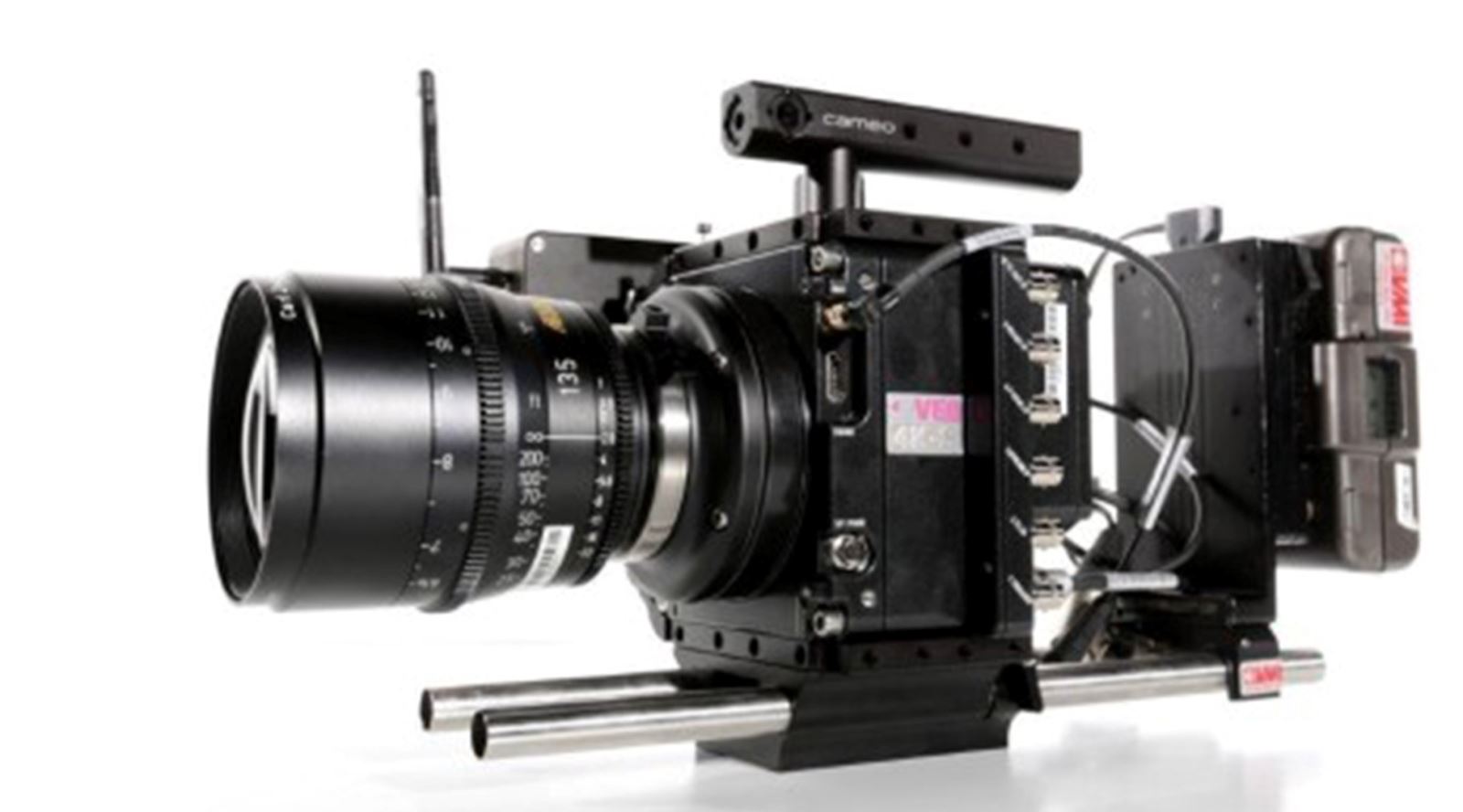 GTC sponsor VMI is the first UK rental company to have taken delivery of Phantom's newest camera, the Phantom VEO 4K, which just like its big brother, the Phantom Flex 4K, can capture full resolution 4K images at 1000 frames per second.
Until now, the Phantom Flex was the only camera capable of 4K super slow motion capture. With the arrival of the Phantom VEO 4K this is achieved in a much more versatile format, since it is both lightweight enough for shoulder-mounted use (fully stripped-down, the body weight is just 2.5kg) and has a form factor smaller than a RED EPIC. Most importantly, compared with the very hungry 150W Phantom Flex, the VEO 4K only draws a frugal 80W of power consumption. Lower power demand means less batteries, making travel easier and the smaller, lighter size also means that you can mount the camera on a gimbal, crane or jib without issue.
The camera hardware also includes a global shutter, optical low pass filter and 72GB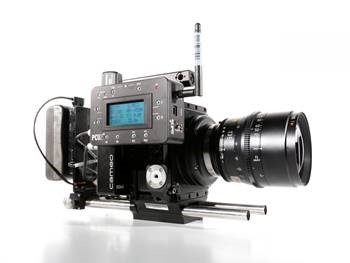 of on-board RAM, so on-board storage and image performance are not compromised when compared with the Phantom Flex4K-GS. To put its capabilities into perspective, 5 seconds of 1000fps capture will play out for 40 seconds when played at 25 fps, so you do not have to be cautious about media capture. And just like the Flex 4K, you can record continually onto its on-board RAM and halt the recording function by activating its trigger to ensure that you never miss an event. Once the recording is halted, you then trim the clip and discard the media you don't need, meaning that your saved clips are as small as possible to maintain an efficient workflow.
For convenience, the camera hardware includes on-board data archive function to transfer successful clips to speedy C-Fast2 cards - very useful for location productions. The camera also includes a 10GB ethernet capability to enable zippy data transfers on set when working with a DIT. Whilst on the subject, the camera is simple enough to operate without using a specialist operator and VMI will be providing Phantom training in London and Bristol to ensure that operators are equipped to work with Phantom on location with confidence.
Also unusually, VMI's Phantom VEO 4K can be supplied with choice of either PL or EF mount, to enable a wide range of industry standard lenses without limiting your choice to the most expensive film primes.
VMI can also supply the VEO 4K with an optional wireless control unit allowing the camera to be placed in a hide or on a jib/crane and remotely controlled without a laptop (including controlling the capture process and allowing playback mode of all controls, save and transfer commands too).
As for price, VMI is offering the Phantom VEO 4K at just £950 per day or £2850 per week, another significant improvement on the Flex.
For more information and a list of key features please click here.