Vocas accessories for the new Sony VENICE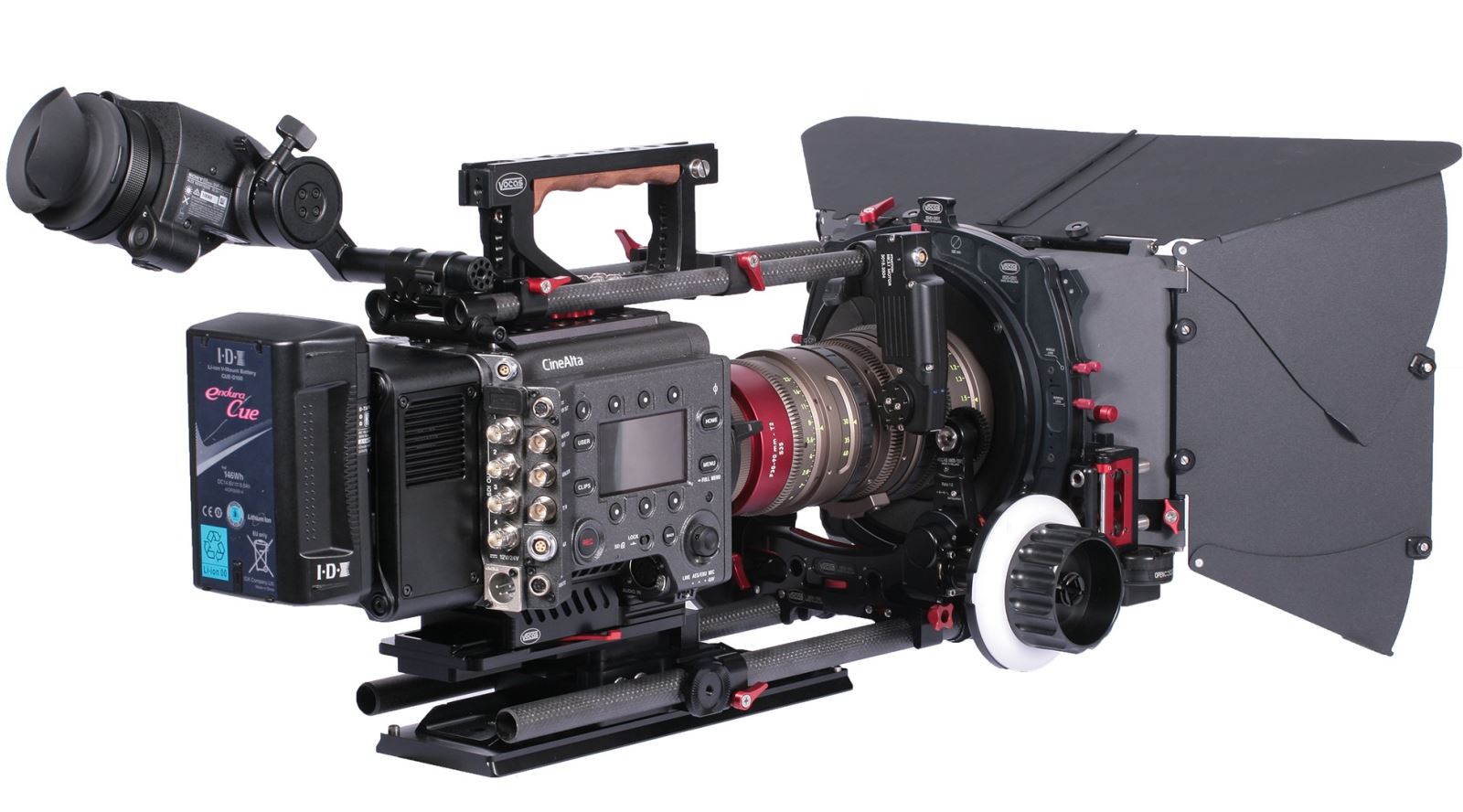 The new Sony VENICE will be shipping in 2018 and GTC sponsor Vocas has new accessories ready to deliver. Besides all the universal compatible accessories, Vocas has also developed dedicated items specifically designed for Sony VENICE ready to ship.
Top handgrip Pro kit for Sony VENICE
The Top handgrip Pro kit (0450-1155) is designed with a closed handle. This gives the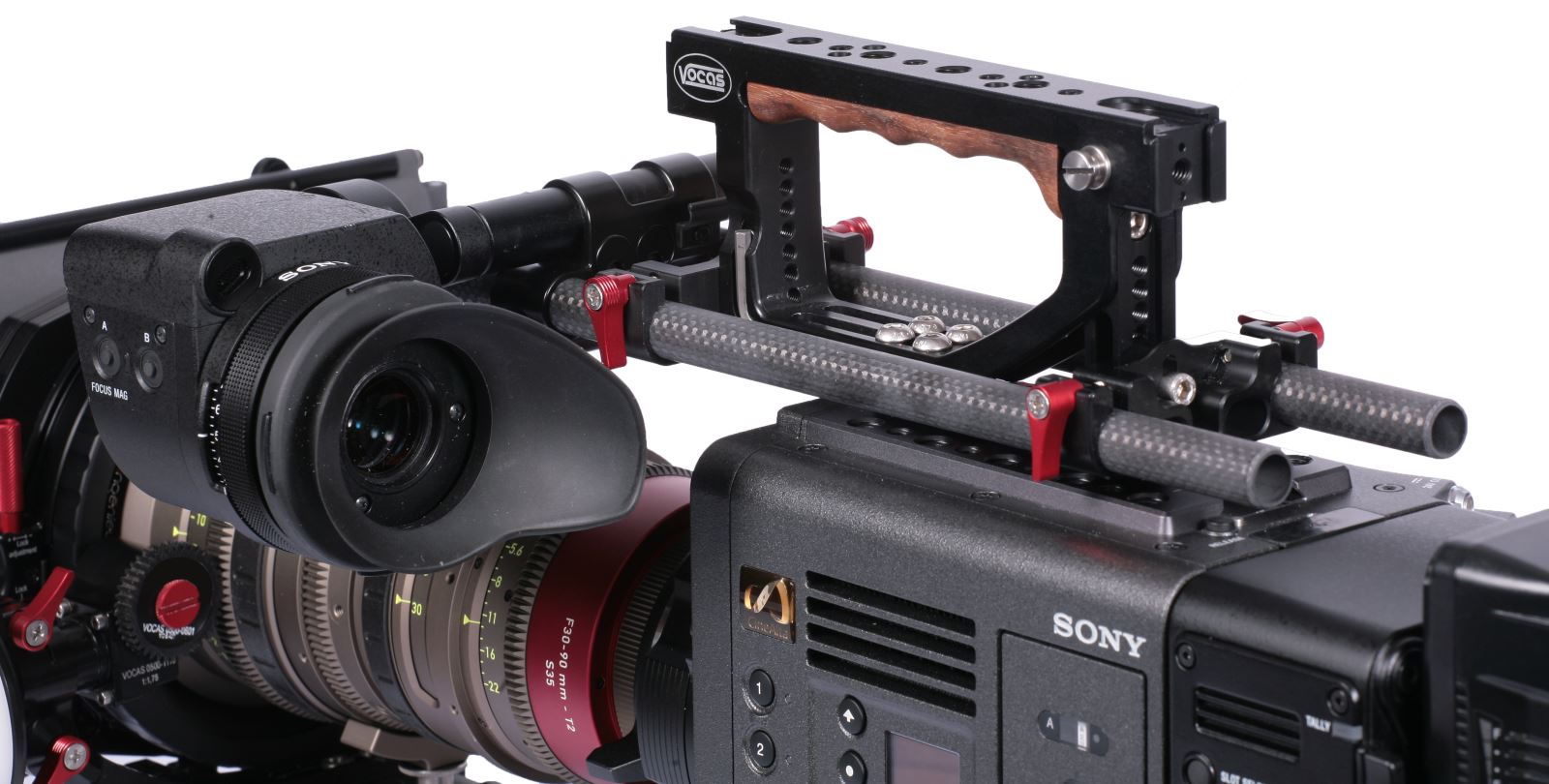 user extra grip, even when wearing gloves. It can be placed further forward than the original Sony handle for a better balance. The Separate 19 mm viewfinder adapter (0350-1459) for top handgrip allows the user to mount the original Sony viewfinder and bracket.
Dovetail adaper plate for Sony VENICE
When using the Dovetail adapter plate (0350-2265), the Sony VENICE can be part of the Vocas Sliding System. This adapter plate perfectly fits the Quick release dovetail plate (0350-2220), USBP-15 MKII (0350-2200) and Base plate BP-19 MKII (0480-0019).
Quick release dovetail spacer for Sony VENICE
For the use of 19 mm base plates the Quick release dovetail spacer (0490-0050) is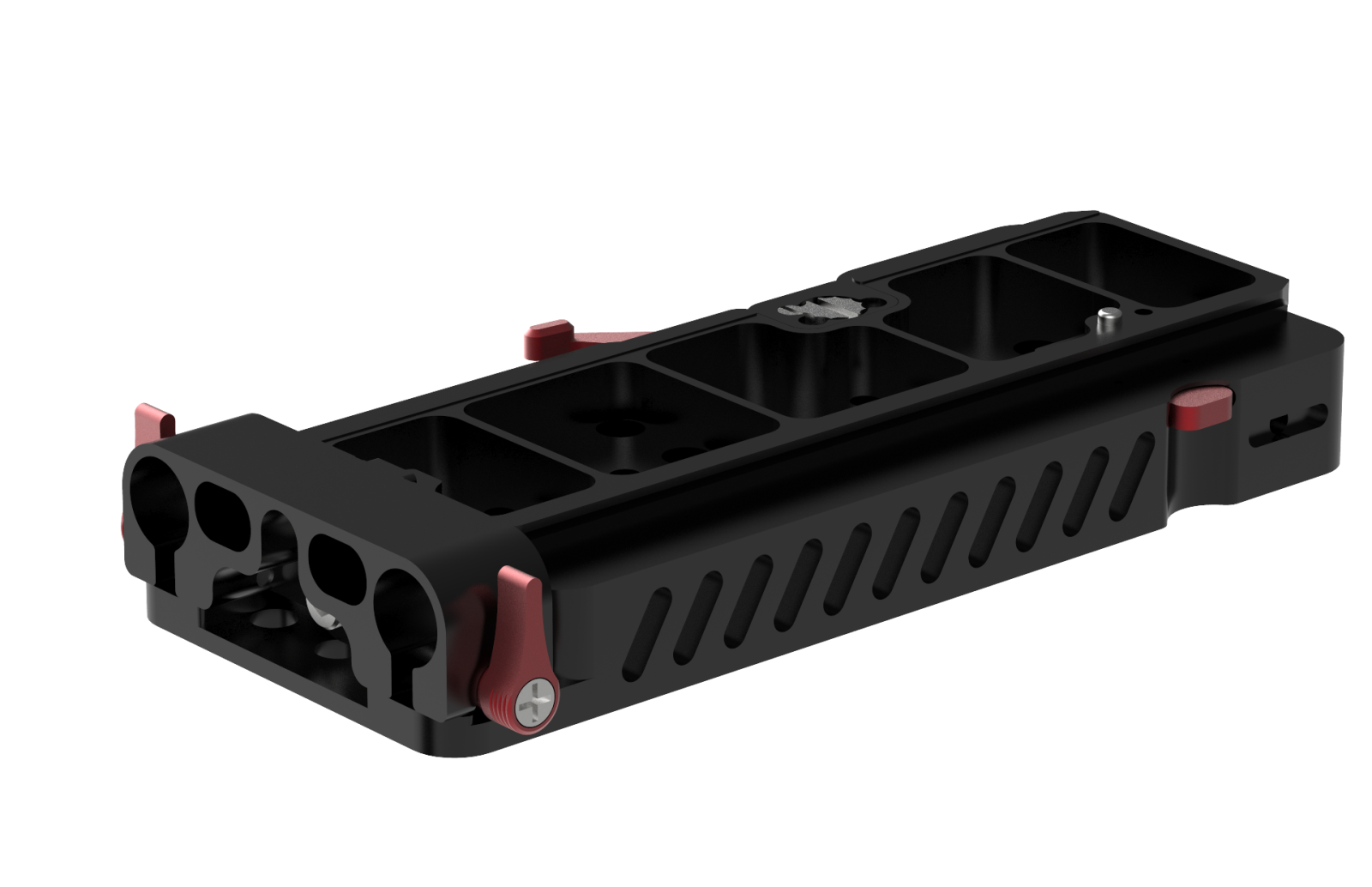 ready to ship. The new Vocas Dovetail adapter plate fits the quick release dovetail spacer and this spacer is compatible with the BP-18 (0480-0018) and BP-8.
MFC-6 kit 1:2
The new Vocas studio follow focus MFC-6 has a very big advantage compared to our competition, a self-adjusting drive arm! The Vocas self-adjusting drive arm contains high quality parts building a smart system. By simply pulling the drive arm backwards and then releasing it, the drive arm will return to the lens and exert the correct pressure to the lens.

MFC-6 follow focus kits are available in: ratio 1: 1 (0500-4010) and ratio 1:2 (0500-4011). The kits include the MFC-6 gear box 15 mm (0500-1500), 2x MFC-2 / 6 knob standard (0500-1201), MFC-6 driver arm 1:1 (0500- 1550) or MFC-6 drive arm 1:2 (0500-1551) and MFC-2 / 6 drive gear M0,8/40T (0500-0601).
Matte box kit MB-623
Packed with features that protect your camera and enhance creativity, this matte box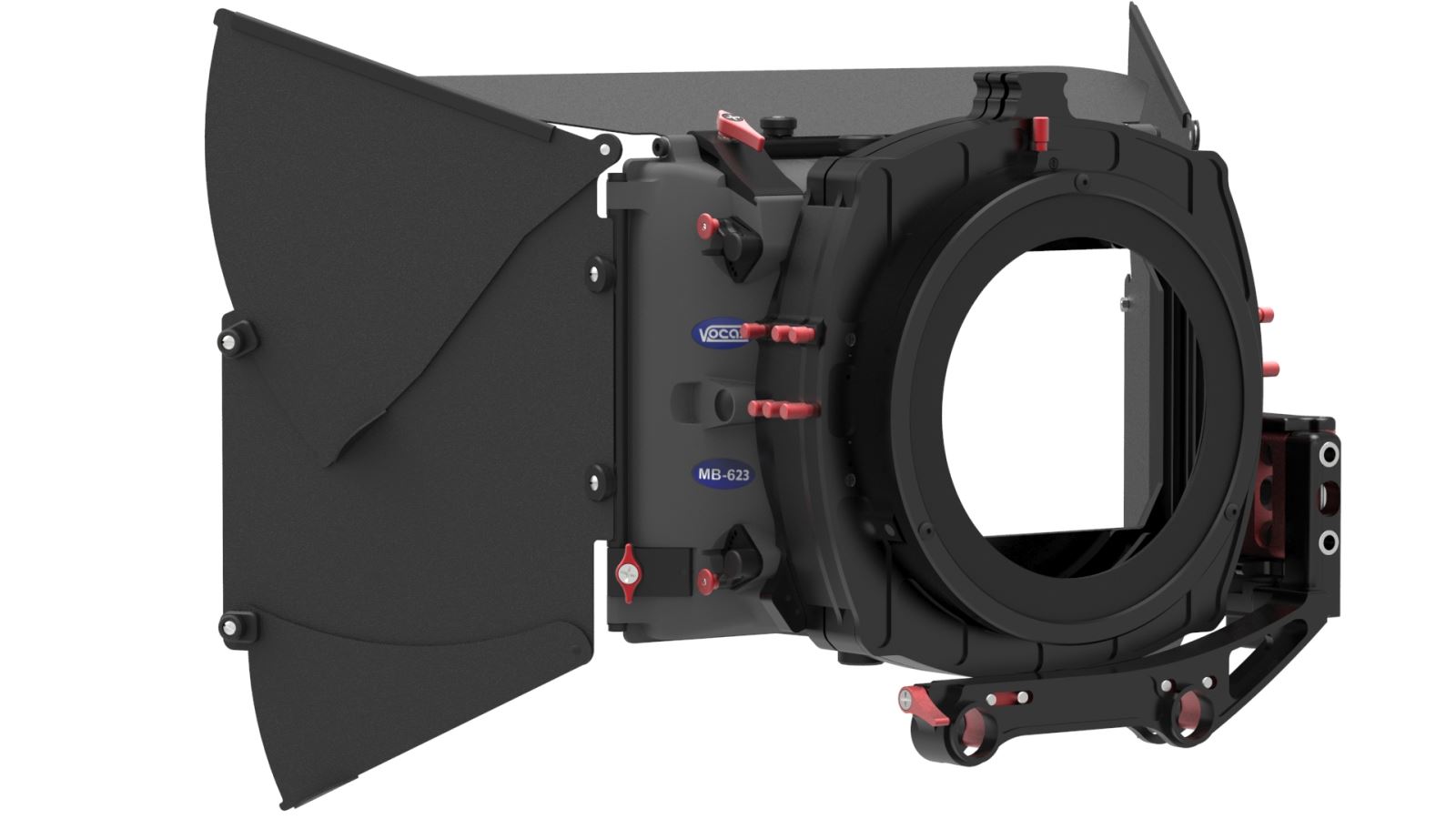 is perfect for any EFP/HD/film production. The MB-600 matte box system is the biggest Vocas matte box currently available. Exchangeable rotatable filter holders, a single filter and a dou¬ble filter holder. make any combination possible. A swing away and a regular bracket are both available for this 6,6" x 6,6" matte box. Just like most other Vocas matte boxes, it includes externally operated patented eyebrows.
Available kits in the range of light weight to studio: 0600-0611, 0600-0612, and 0600-0623.
For more information please visit the Vocas website.