Vocas introduce new products at IBC 2018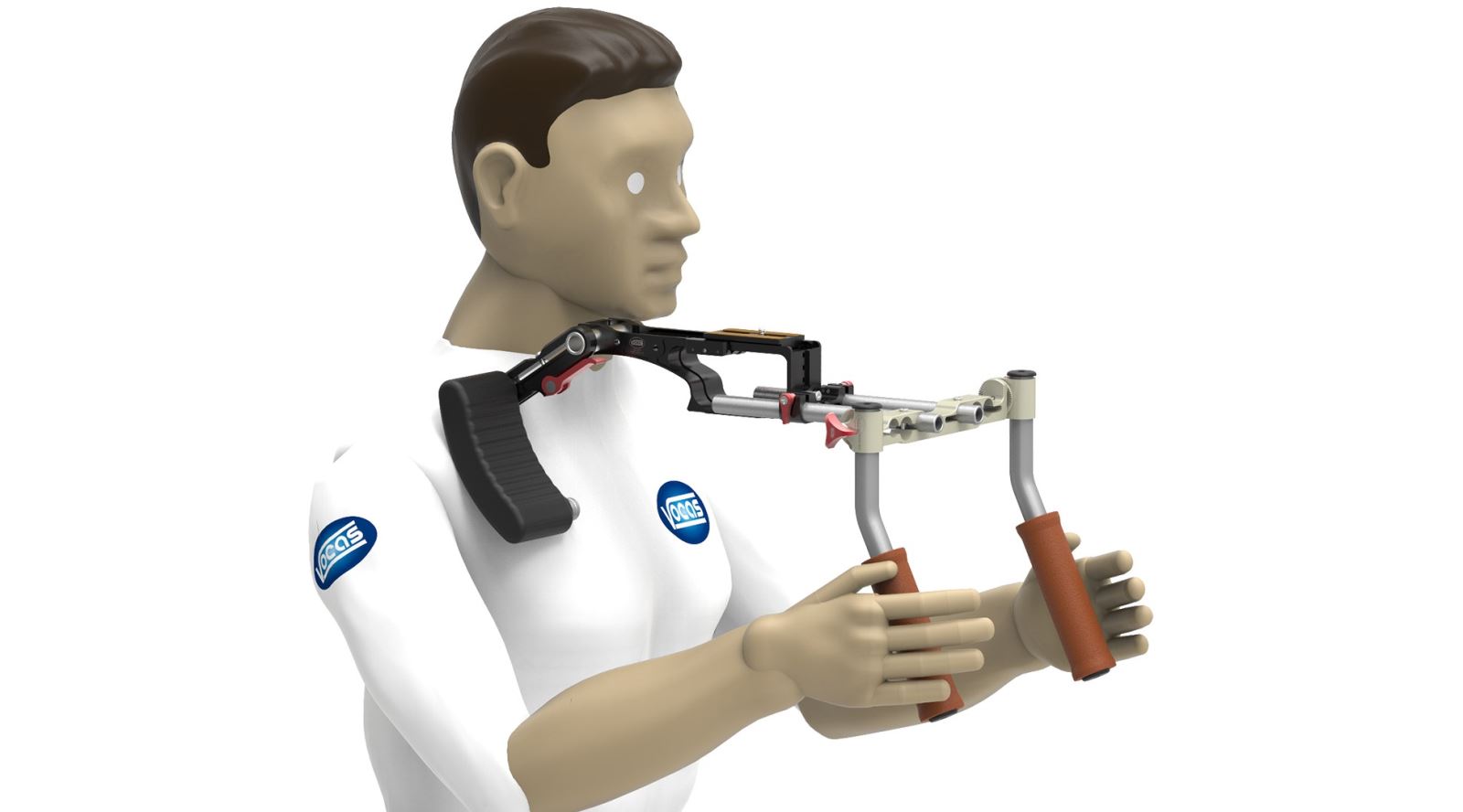 GTC sponsor Vocas is ready to showcase some interesting products at this year's IBC in Amsterdam, including a complete new flexible camera rig, Vocas Director's monitor cage and LPL adapters.
LPL lenses
LPL lenses and LPL camera mounts are now available in the market alongside numerous PL lenses and Sony E-mount cameras. Vocas is introducing new adapters to help solve many of the most common connection problems.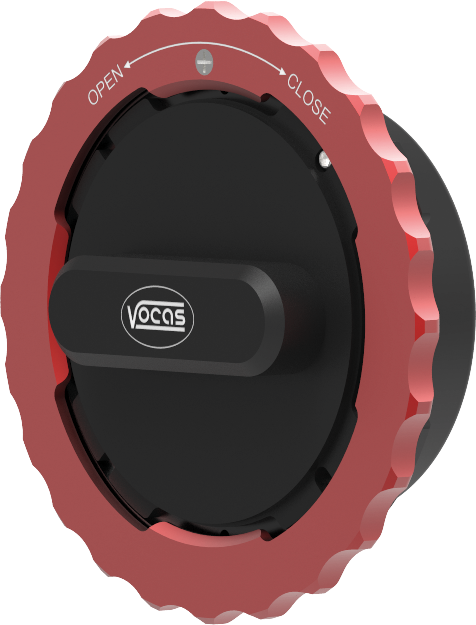 Vocas has developed a Sony E-mount to LPL adapter to mount the new LPL lenses into the E-mount of Sony cameras, with or without a 15mm support. A 15mm support for LPL adapters for top rails will also be available.
There's also an ARRI LPL to PL adapter making it possible to mount PL lenses to the new ARRI LPL camera lens mounts.
Last but certainly not least, a LPL close focus adapter 20 mm has been developed. When using this adapter on a LPL mount a macro function will be added to the lens.
Flexible Camera Rig FCR-15
The new camera rig will function with all kinds of camera ranging from the Canon EOS 5D or Panasonic AG-UX180 to the Sony PXW-FS5. One for all!
The shoulder rig is designed in a way that cameras can be operated on top of the shoulder and in an offset position. This flexibility offers shooting options fo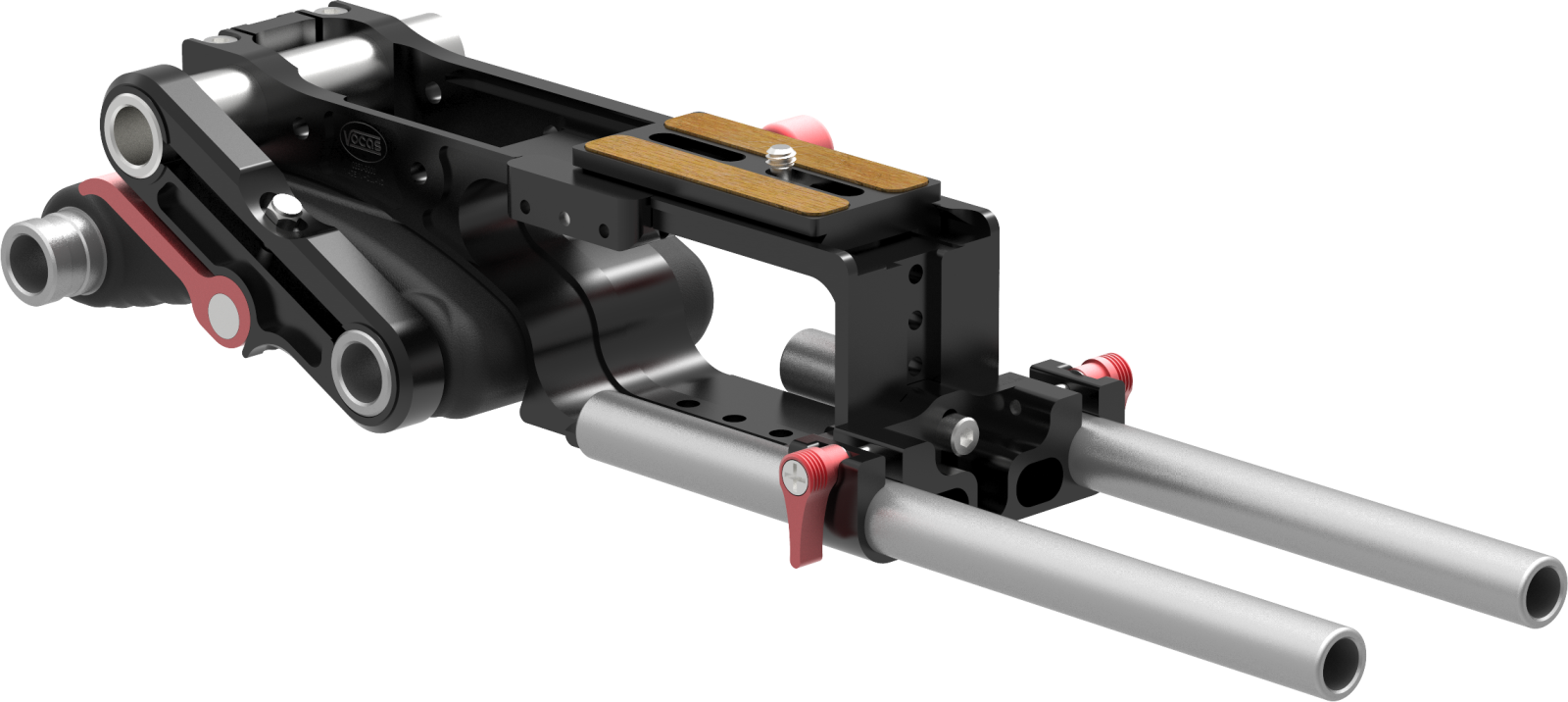 r using both the camera's external viewfinders and LCD screens. The rig has a 15mm height adjustable rails support which enables compatibility with almost any camera.
The ARCA sliding system offers quickly adjustable balancing options. The optional top handle enables you to mount any third-party viewfinder or LCD screen via the Vocas NATO rail solutions. To the back of the rig, a counterweight or battery can be mounted. Available in kits with or without top handle, viewfinder bracket, handgrips, counterweight and other accessories.
All designed with maximum stability in mind for the best steady shot ever made without a complex stabilising system.
Possible setups:
COMPACT SHOULDER CONFIGURATION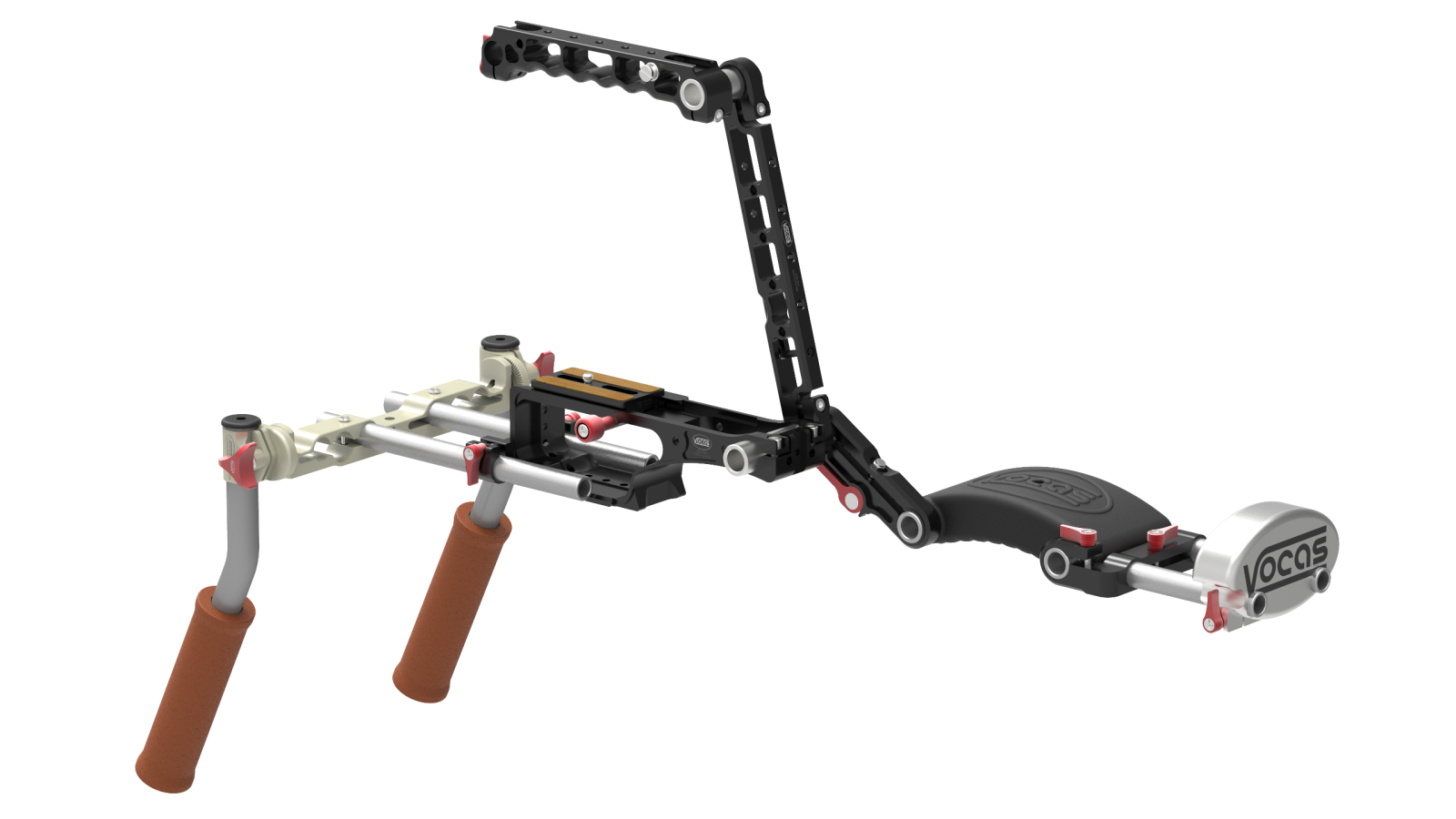 Ideal position when using an external viewfinder.
SHOULDER CONFIGURATION
The best position when using the camera's LCD.
OFFSET SHOULDER CONFIGURATION
The position for viewing rear LCDs and viewfinders.
CHEST BRACE CONFIGURATION
For shooting from a lower point of view.
Additional accessories:
FCR-15 top handle
The top handle (0350-3010) for the FCR-15 offers multiple 1/4'' and 3/8'' thread holes, two cold shoe attachments and a 15mm integrated viewfinder adapter. The viewfinder adapter enables you to mount any third-party viewfinder or LCD screen from the top, via any of the Vocas NATO rail solutions.
FCR-15 rear rails bracket
The FCR-15 rear rails bracket (0350-3020) can be attached directly to the shoulder pad, offering 15mm rails to the back of the rig, for mounting a battery bracket, counter weight or any other 15mm accessory.
Director's monitor cage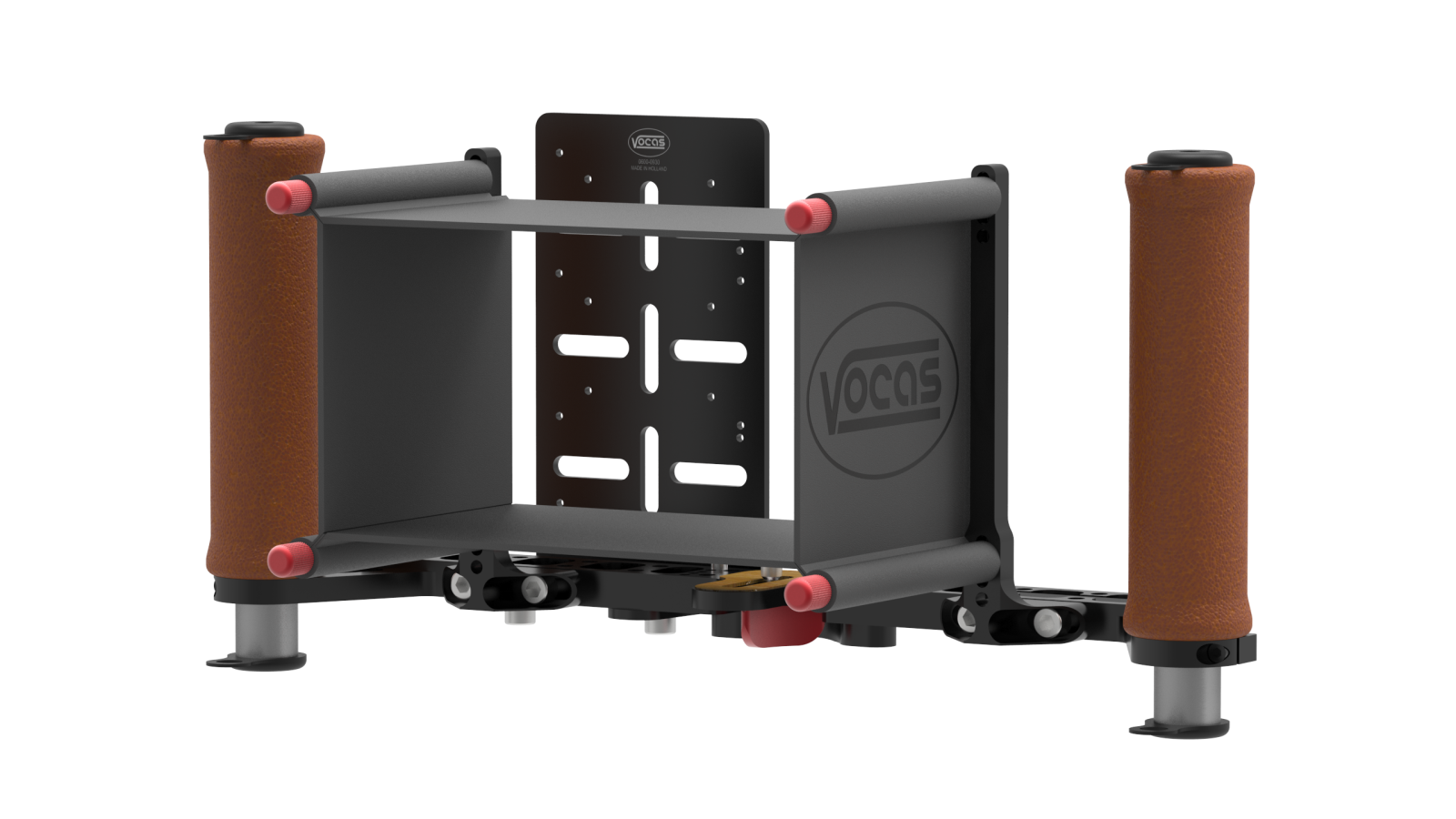 The new lightweight, one-piece Director's monitor cage comes with leather handgrips and plenty of 1/4" and 3/8" mounting points.
Optional accessories are an accessory bracket for mounting a battery or video receiver, Spigot adapter for light stands and an adjustable sunshade. Monitors of any brand up to seven inches will fit the Vocas Director's monitor cage. The leather handgrips provide the Director's monitor cage with a stable base when placed on a table or desk. A camera harness, which is included, can be mounted to the leather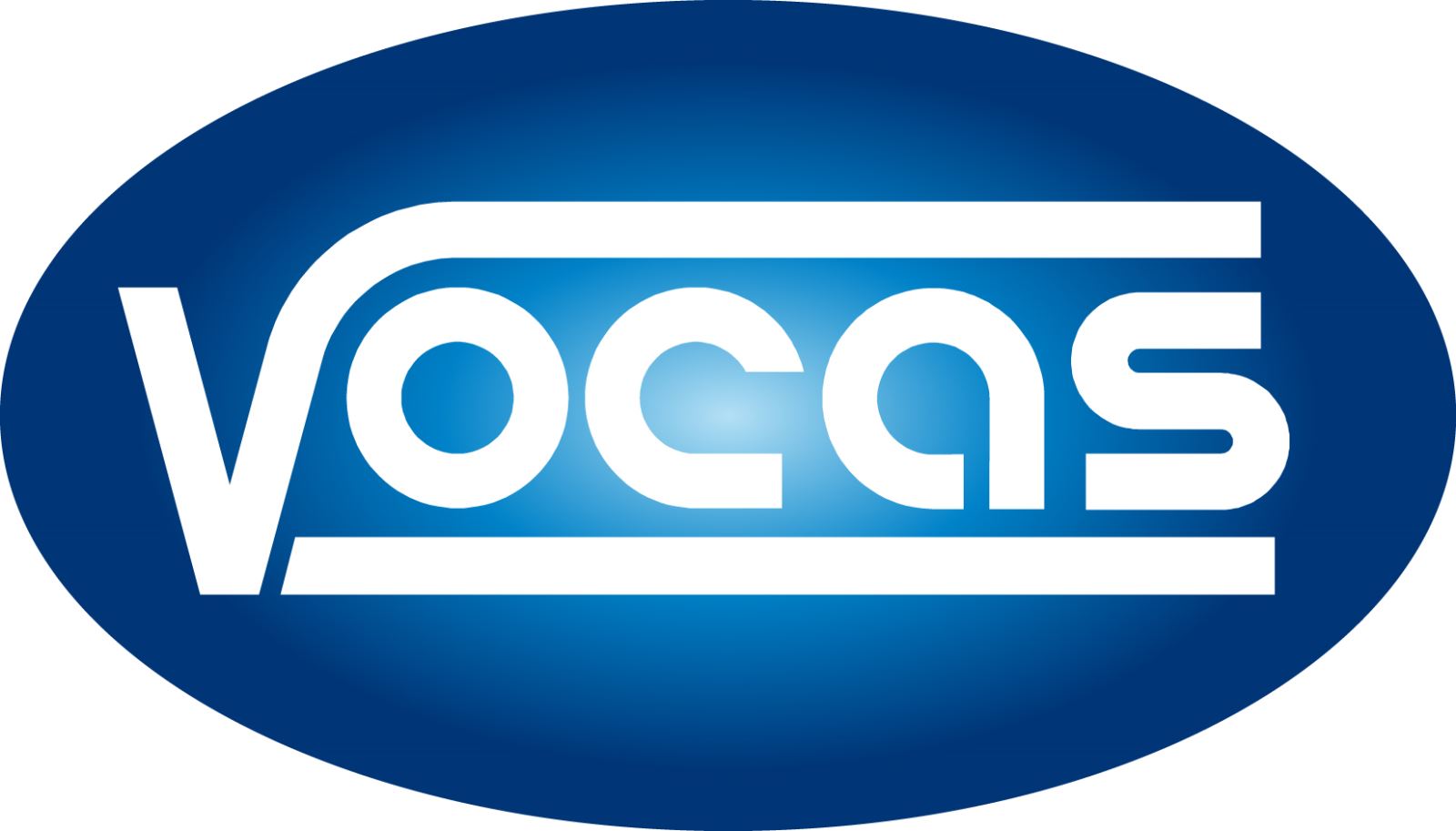 handgrips easily.
To find out more about Vocas and its products, please visit their website.