Vocas offer accessories for the new Panasonic AU-EVA1
The new Panasonic camera AU-EVA1 is now shipping and GTC sponsor Vocas has new accessories ready to deliver. As well as the universal compatible accessories, Vocas is also offering dedicated items specifically designed for the AU-EVA1.
H-cheese plate
The new H-cheese plate (0350-1335) is specifically designed for the AU-EVA1 and can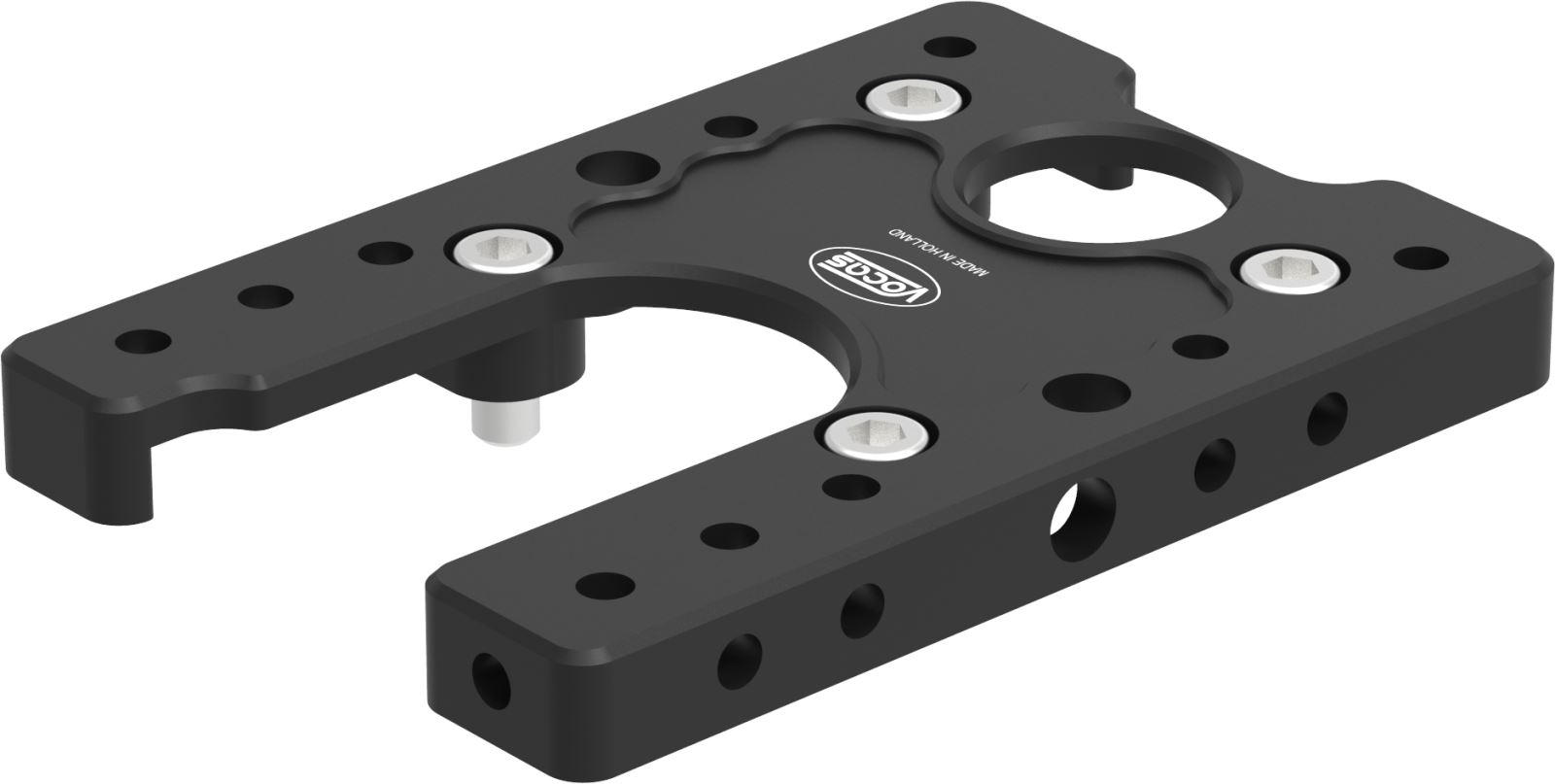 be used in combination with the original top handgrip of the camera as well as Vocas top handgrips. It provides many accessory attachment points on the top of the camera.
Handgrip rosette adapter
Vocas has also developed a handgrip rosette adapter (0390-0180) for the AU-EVA1.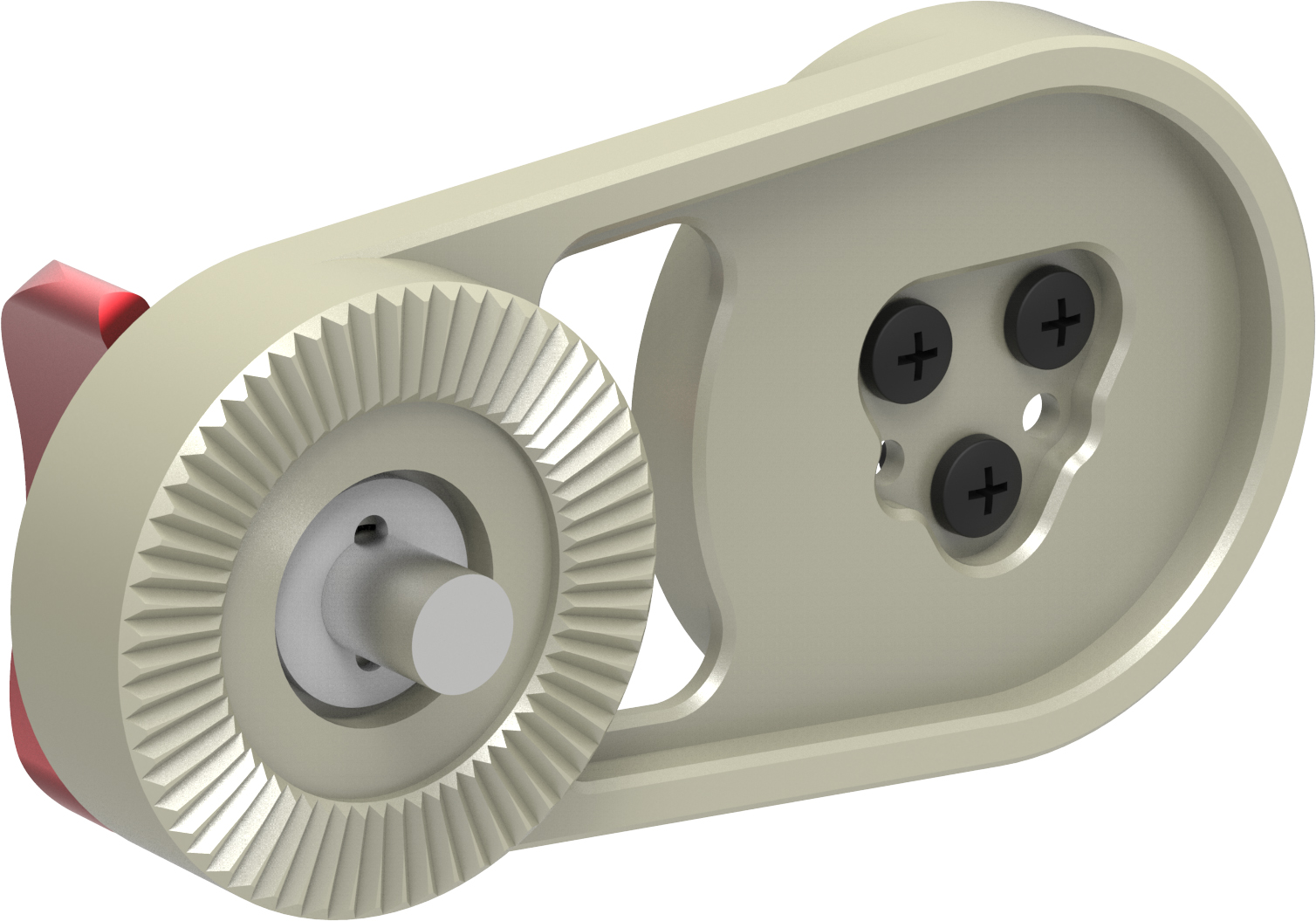 This makes the original Panasonic handgrip compatible with all standard rosette accessories. The extender cable (0390-0157) can be necessary when relocating the handgrip.
Viewfinder bracket for Panasonic AU-EVA1 kit
The viewfinder bracket kit for the AU-EVA1 is meant to replace the original viewfinder bracket of this camera. This bracket uses a NATO rail system to connect the camera to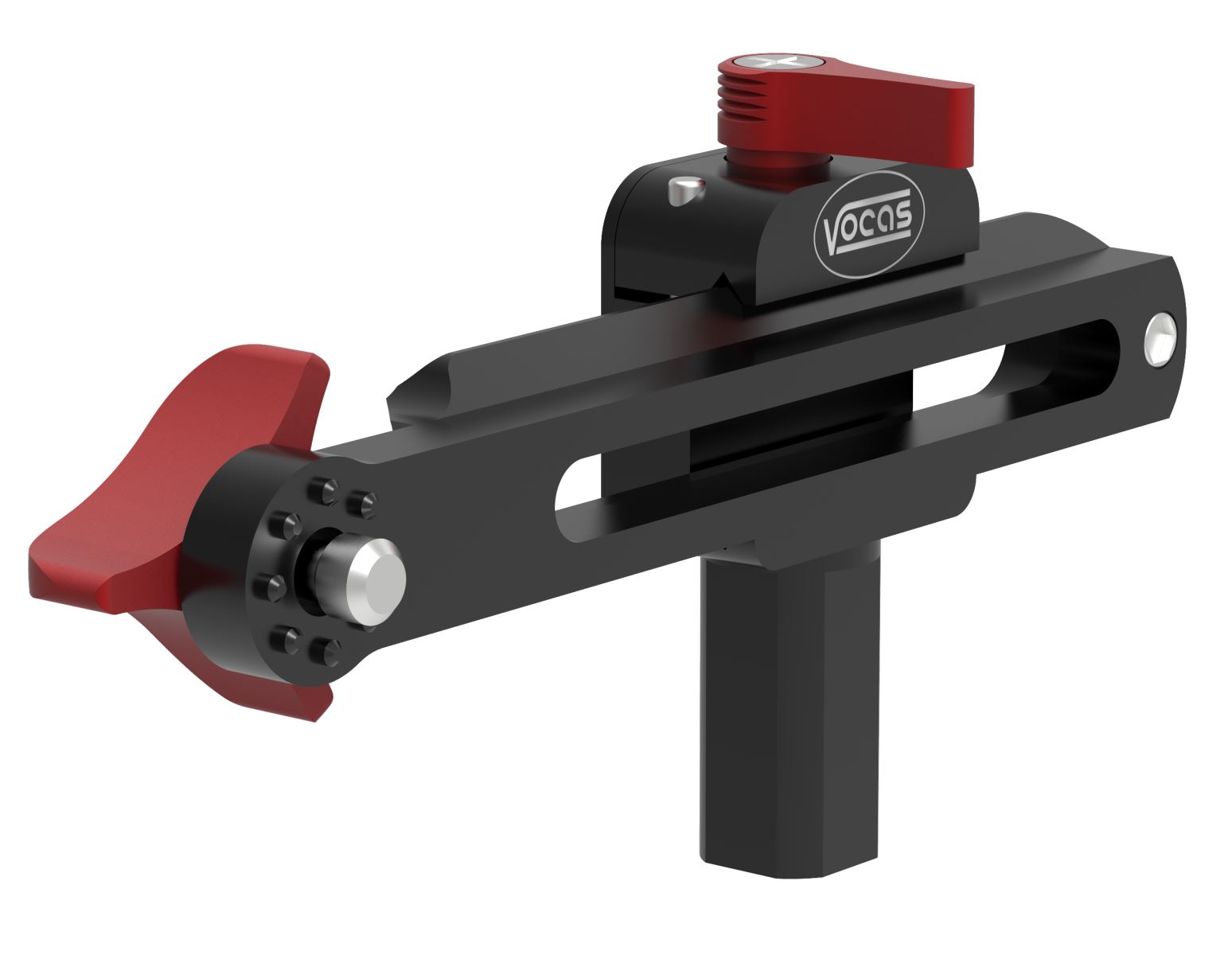 the viewfinder and prevents the viewfinder from 'twisting', which can result in a crooked horizon in the image. This kit is a combination of the following products: a viewfinder bracket and single NATO rail with Sony/Panasonic 8T (110 mm).
MFC-3(F)
Of course, the new MFC-3(F) follow-focus system is also compatible with the
AU-EVA1. This system is unique because the focus knob and drive gear consist of just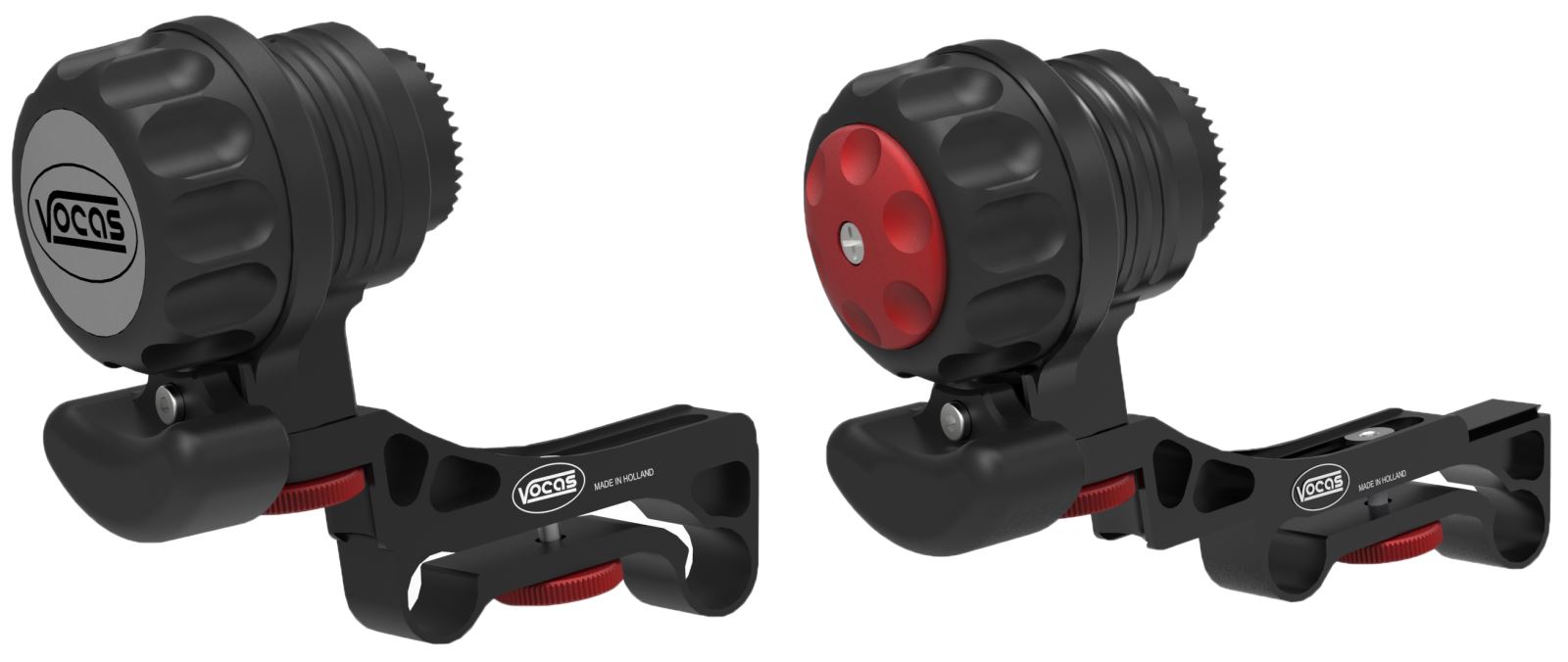 one part, so there is no transmission in the new MFC-3(F). The "F" in MFC-3F stands for adjustable friction. Rotating the red knob allows you to fine-tune the internal friction of the MFC-3F to your own preference.
Pro rail support 15 mm Type P
The new Vocas Pro rail support is perfect for the AU-EVA1. This compact support

provides cameras with front and even rear rails at the same time. In combination with the new shoulder support (0370-0010), it transforms in a perfect shoulder rig. The possibility of placing the clamping block upside down allows the rails to go across the top

of the shoulder support. This means you can add additional accessories, such as a counterweight behind the shoulder, for a more balanced setup. For exactly this purpose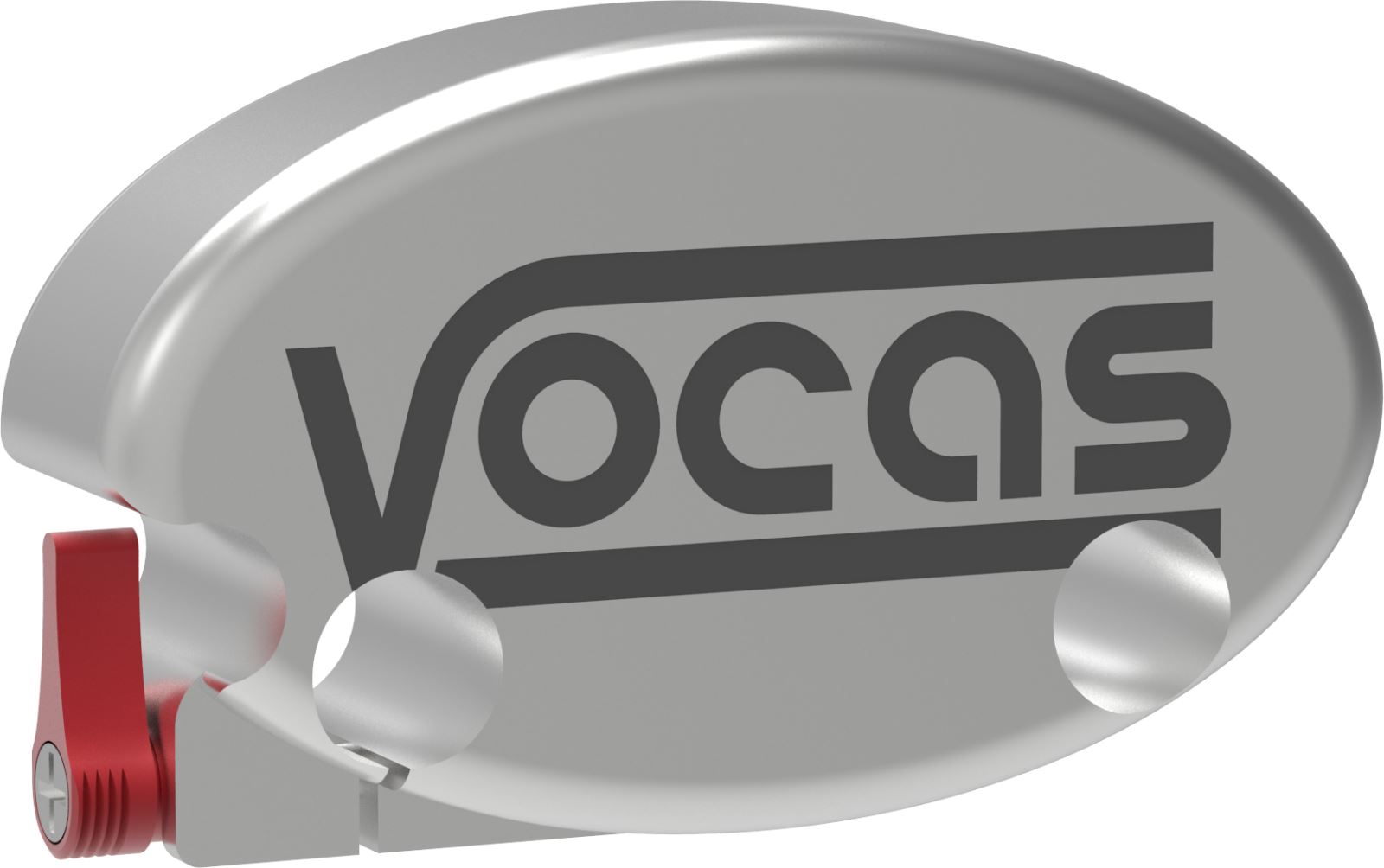 Vocas developed a new 15 mm counterweight of 1 kg (0370-0220).
The height of the Pro rail support can be adjusted so it will be suitable for the Panasonic AU-EVA1, as well as cameras such as the Sony PXW-FS5 and Canon EOS C200.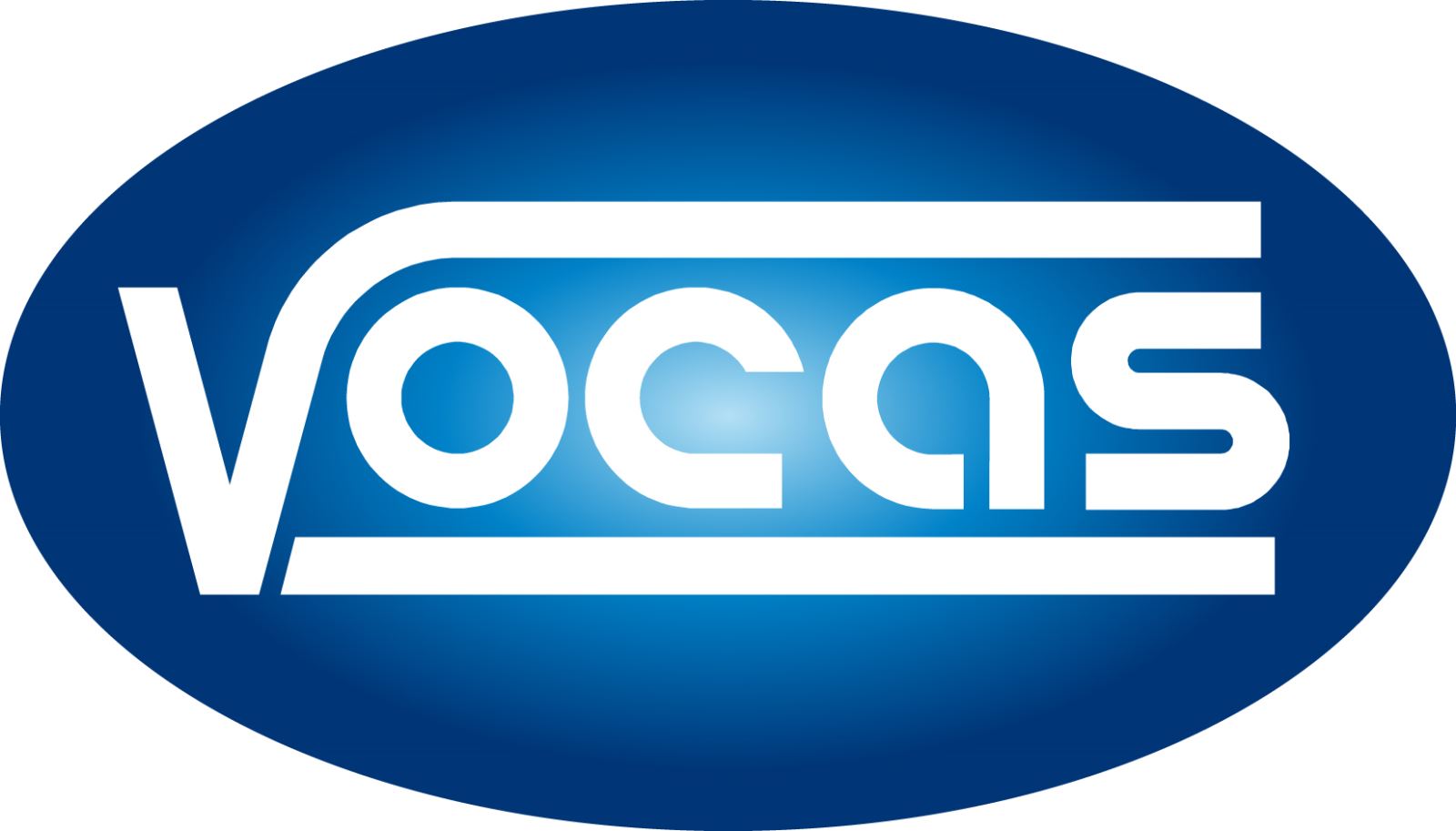 ---
See the full Vocas range: www.vocas.com