ARRI Tech Talk: SRH in Remote Operating Workflow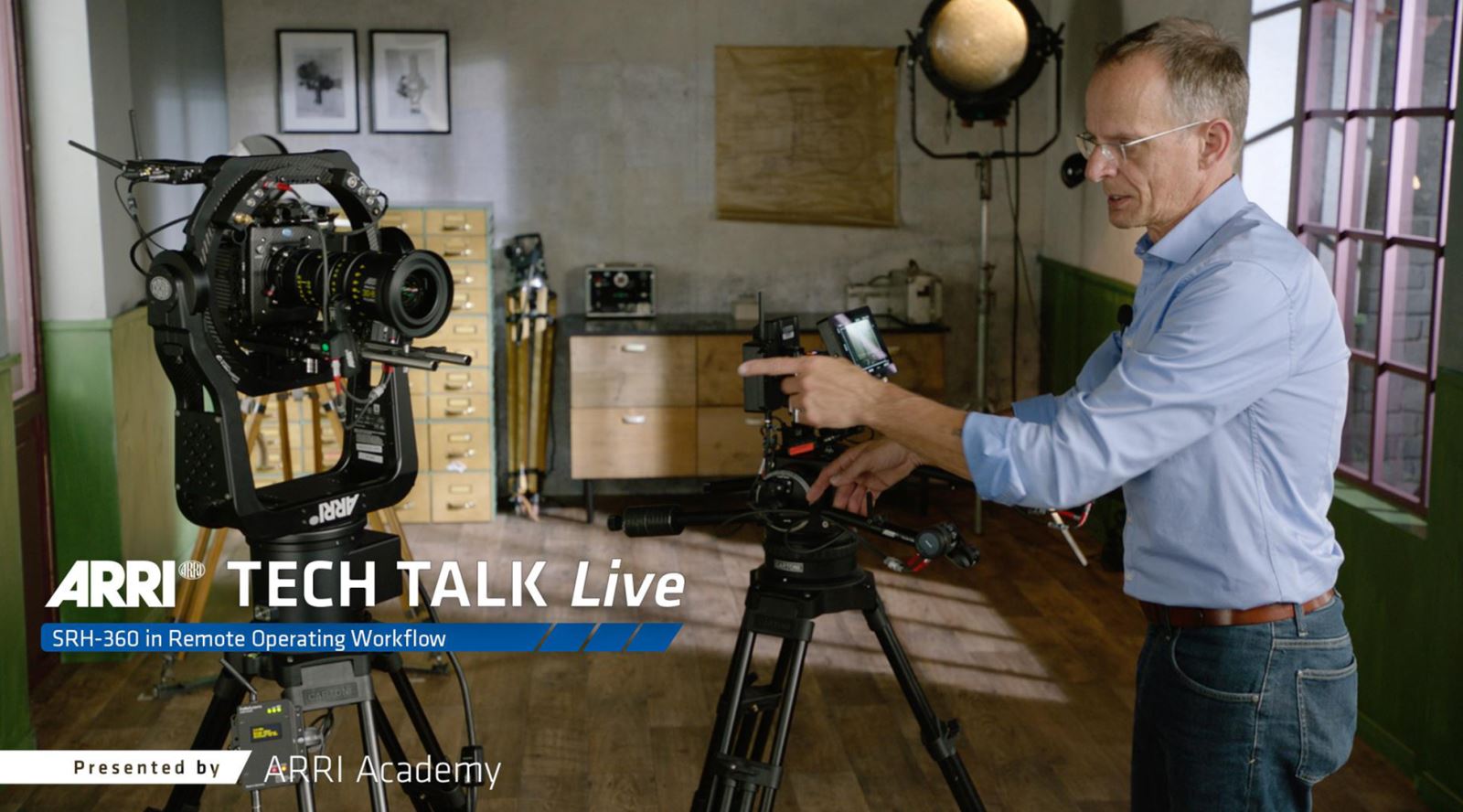 Upcoming Webinar: SRH-360 in Remote Operating Workflow
In these troubled times, the industry needs to adapt its on-set work practices without compromising the cinematic quality audiences have come to expect. This upcoming webinar from the ARRI Academy will provide a demonstration of how ARRI's Stabilized Remote Head SRH-360 allows you to work dynamically and effectively on set, even with social distancing protocols in force.
Join ARRI Product Manager Curt Schaller for a live demonstration of the SRH-360. Special guests such as camera operator Nino Pansini will also share real-world experiences of versatile remote head applications on famous productions.
You'll get an overview of the complete SRH-360 toolset, including new wireless components: the ERM controlling the head and the ERM-LCS controlling the lens and camera. With these accessories, it is possible to achieve responsive, visually jaw-dropping camera moves with the operator up to 3 km away from the head, far exceeding minimum safety guidelines. The interview and demonstration will be followed by a live Q&A session, giving you the chance to ask your own questions.
Topic:
SRH-360 in Remote Operating Workflow
​​​​​​​
ARRI expert:
Curt O. Schaller, Product Manager, Camera Stabilizer Systems
Guest speakers:
Nino Pansini, Camera Operator
Sebastian Lumme, Owner at Camadeus Film Technologies
Daniel Schade, Camera Pperator and certified ARRI CSS trainer
Date and time:
Wednesday, 16 September 2020
19.30–20.00 CEST (17.30–18.00 UTC)
Participation in this webinar is free of charge.
Further details about this event will be available after registration via the link below. If you have any questions, do contact us at marketing@arri.de
All upcoming webinars can be found on the ARRI website at
www.arri.com/en/company/arri-news/arri-s-latest-educational-offerings