ProAV Academy – Becoming a Video Freelancer – with Ollie Kenchington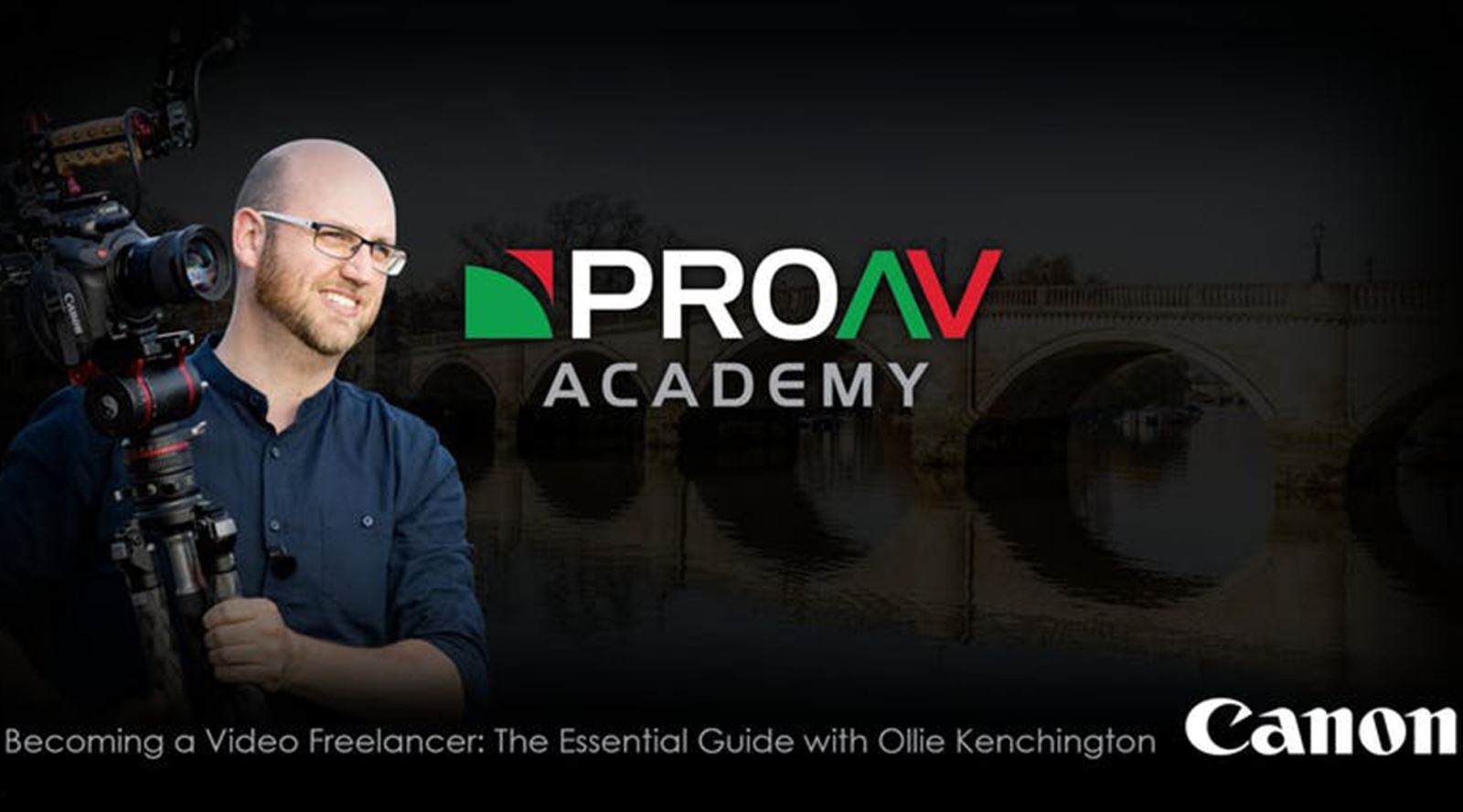 ---
Proudly sponsored by Canon

As creatives, the business side of working for yourself can often be intimidating and overwhelming. Information can be hard to find, and difficult to understand, while the implications of making mistakes are potentially huge.
As a creative who runs his own business with multiple revenue streams. Ollie Kenchington has kindly agreed to run this workshop to help guide us through the intimidating world of being self employed.
This workshop is perfect for anyone that works for themselves, especially those new to the freelance world.
The day will cover:
Morning
Professional practice
Working for yourself
Investing wisely in equipment
Self-assessment & corporation tax advice
Charging VAT, accounting and invoicing
Becoming a limited company
Insurance & T&Cs
Afternoon
Project development
Responding to briefs
Storyboarding & shot lists
Working with clients
Working with crew and call sheets
Who is Ollie Kenchington?
Ollie is an award-winning filmmaker and highly respected film production and post-production trainer. Ollie set up Korro Films, an award-winning, UK-based film production agency, in 2008. Korro produces exceptional brand films, commercials and documentaries, for leading global organisations. Whether he is shooting, editing or grading, Ollie is an assured practitioner across all areas of filmmaking, giving him a deep understanding of the creative process, which allows his agency to flourish in this competitive industry.
Over the past 12 years, Ollie has built up a reputation as a highly qualified and respected film production and post-production trainer. As lead tutor and founder of Korro Academy, Ollie has taught thousands of aspiring filmmakers as an Apple Certified Master Trainer, Adobe Certified Instructor, Blackmagic Certified Trainer and MZed educator.
As often as possible, Ollie takes the opportunity to share his insights with the filmmaking community, contributing to respected sites like Cinema5D, Redshark News and FilmConvert, as well as through seminars/workshops for Canon, Atomos, X-Rite, Litepanels, YouTubeSpace, and of course at ProAV.