ProAV Academy: RED low budget 8K filmmaking (archive)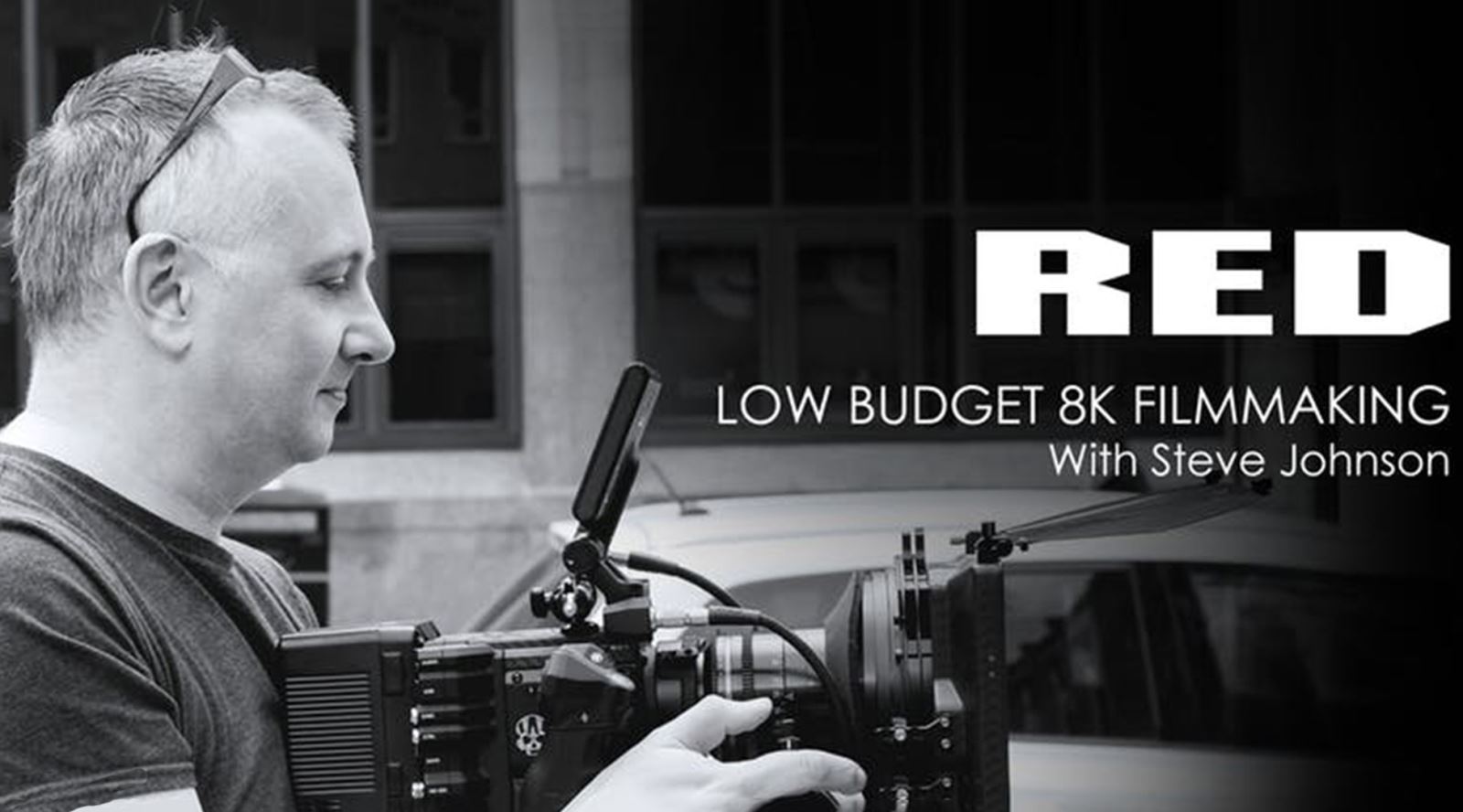 ---
GTC sponsors ProAV have kindly offered a 25% discount to all GTC member booking a workshop before the end of September 2019. Please be prepared to show quote your membership number and take your card on the day.
---
Steve Johnson will join ProAV on Friday 6 September to discuss his first feature film, Convergence, shot in 8K with a low budget on RED DSMC2.
About this event
During the day, Steve will talk about his use of RED cameras over the last 10 years, ranging from the RED One all the way to the current range of DSMC2 cameras.
He will talk about his no-budget approach to working with 8K on his feature film Convergence and the simplicity that comes with using the range of DSMC2 cameras.
There will be a conversation about the best settings to use, workflow from onset, all the way through post-production, as well as a hands-on demonstration of the RED DSMC2 Monstro, Helium and Gemini cameras.
This will be an informative day for those interested in RED cameras, cinematographers and general filmmakers.
"The gorgeous cinematography lends a dream-like quality to everything, so Convergence is an absolute stunner to watch. Johnson balances the magical realism at play with the grounded drama the leads are going through withconfidence, so neither overpowers the other." - INDYRED
---
Who is Steve Johnson?
Born in Liverpool, but now residing in Scotland, Steve is a self-taught film director and cinematographer. Since 2012, Steve has been an active cinematographer throughout Scotland, working with numerous directors on various short films covering different topics and styles, from short comedies to hard-hitting social dramas. Steve adapts his style to match the project requirements, working with the director to create an appropriate tone and visual style that doesn't take away from the story whilst enhancing character development.
In 2013, Steve established Futurist Digital Ltd, a rental company based in Glasgow, offering RED Digital Camera hire and training. To this end, the RED camera with its unrivalled colour science, 8K native RAW and flexibility in post production is Steve's go-to camera of choice. He is also an instructor and course producer for RED Digital Cinema's 'REDucation' programme
Steve has recently shot his debut feature film as cinematographer, Convergence, which he also wrote and directed. The film debuted at Cineworld, Leicester Square, as part of the 2019 British Independent Film Festival, where Steve gained a Best Cinematography nomination and the film won Best Feature Film.