ProAV Academy: Introduction to Audio for – Video with Victoria Grech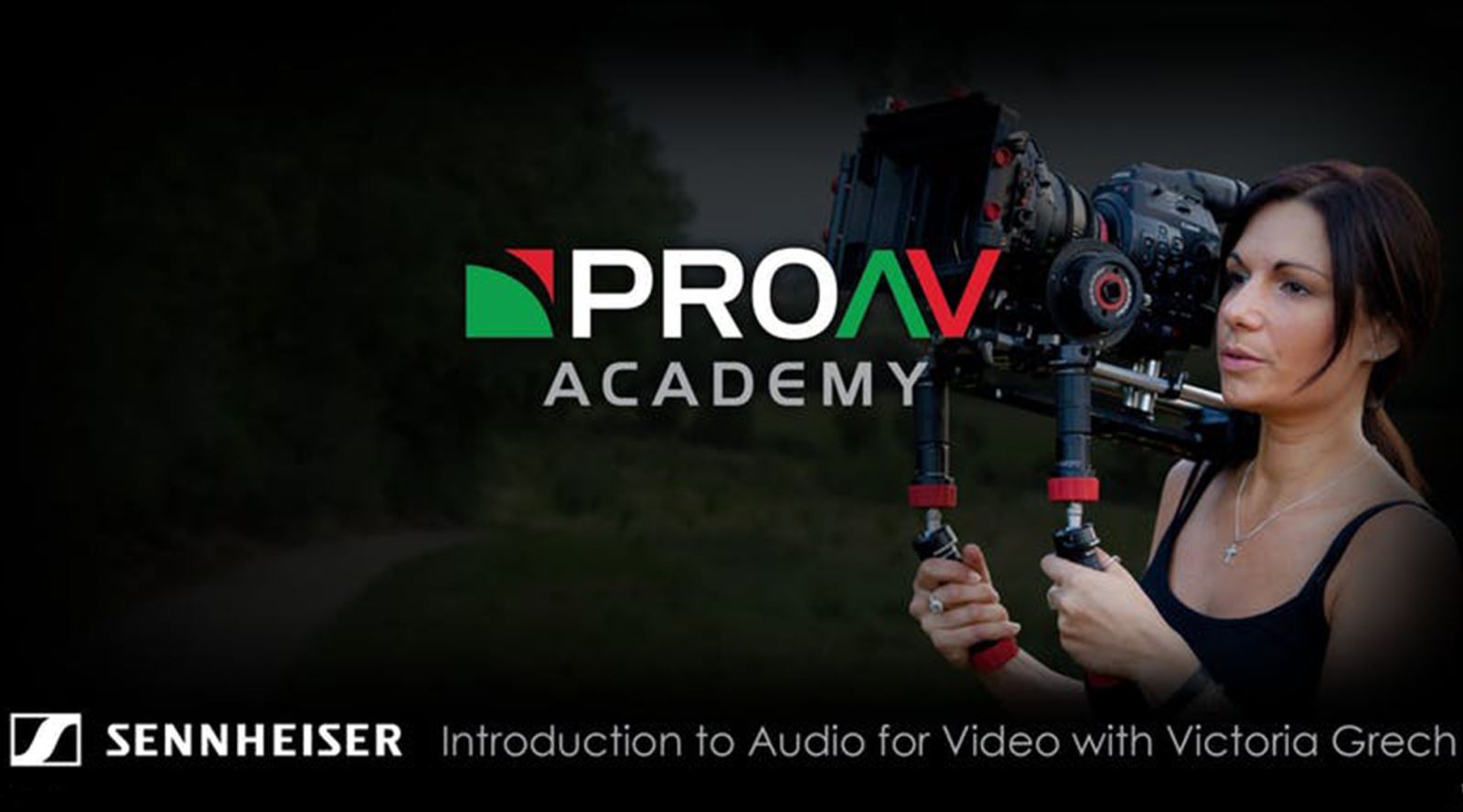 Proudly sponsored by Sennheiser
Audio is a hugely important part of any video production, and an area which can be overwhelming for many people starting out in the world of video. Which microphone do I need? Where do I put it? How do I get rid of that hiss? This workshop will guide you through the essential knowledge you need to start capturing great audio.
If you are new to the world of audio for video, this is the workshop for you, whether you are a photographer looking to move into video work, a mobile journalist struggling with making their video sound professional, or a camera operator who is often needed to record sound as well.
The day will cover:
Microphone types and when to use them
Lavalier microphone placement
Minimising wind noise
Matching your audio to the visuals
Monitoring your audio
Dealing with common issues
Working with smartphones
Working with mirrorless / DSLR cameras
Who is this workshop for?
Skill level – Beginner to Intermediate
Photographers moving into video
Experienced camera operators without much experience in audio recording
Those new to video caputure
Owners of any brand / style of video camera
Who is Victoria Grech?
Ex-banker turned serial entrepreneur, authority in the photo and film Industry, international speaker, writer and author, Victoria is a regular contributor for various magazines including Entrepreneur and Pro Movie Maker.
Victoria came into the film industry after taking the decision to make the sideways move from investment banking. Although the two areas do not appear to have much in common, Victoria's previous career called on her to be creative, inventive and think outside the box.
Victoria has worked with clients across the world, regularly travelling to Dubai, Saudi Arabia, India, Europe, Canada and the USA for her work for brands such as Microsoft, Land Rover, Cisco, Shell, Vauxhall, Barbour, Gordon Ramsey and more.