GBCT: The Serious Business of Shooting Comedy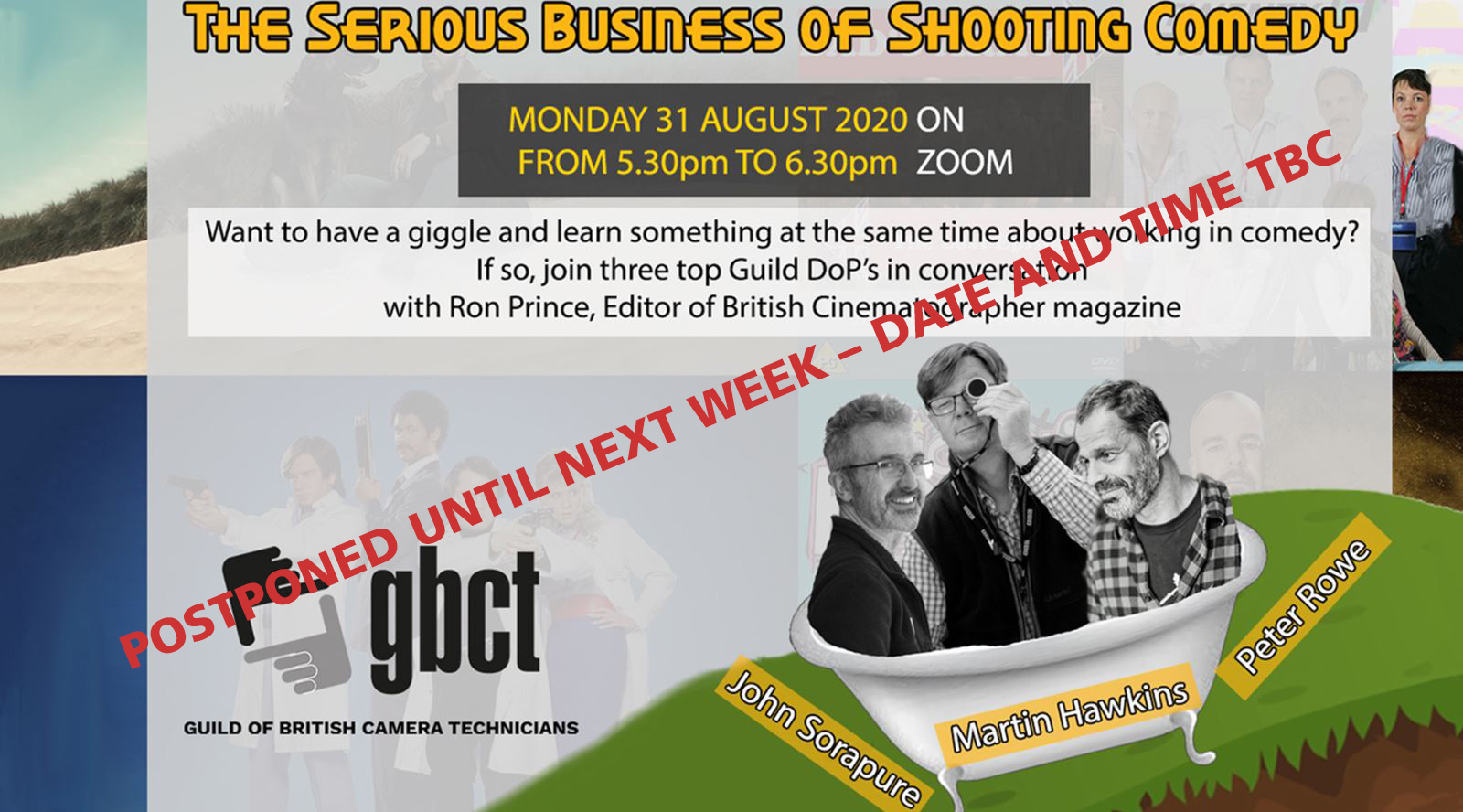 GTC Council Member DoP Martin Hawkins is taking part in what promises to be a fun and informative event on shooting comedy, to be hosted online by the Guild of British Camera Technicians (GBCT). GTC TiCA winner Martin has worked on many top comedies and penned frequent articles on the subject for Zerb – see the latest one on shooting Ricky Gervais' award-winning series After Life.
Want to have a giggle and learn something at the same time about working in comedy? If so, join three top DoPs, Martin Hawkins, John Surapore and Peter Rowe in conversation with Ron Prince, Editor of British Cinematographer Magazine.
Sadly, this event originally scheduled for 31 August has had to be postponed - new date and time TBC.
Where to next?
Coming Up
Rory Peck Awards 2020
24 Nov 20 @ Online
Media Production and Technology Show 2021
12–13/05/2021 @ London Olympia
View all
Search for Camera Crew