BSC Expo 2020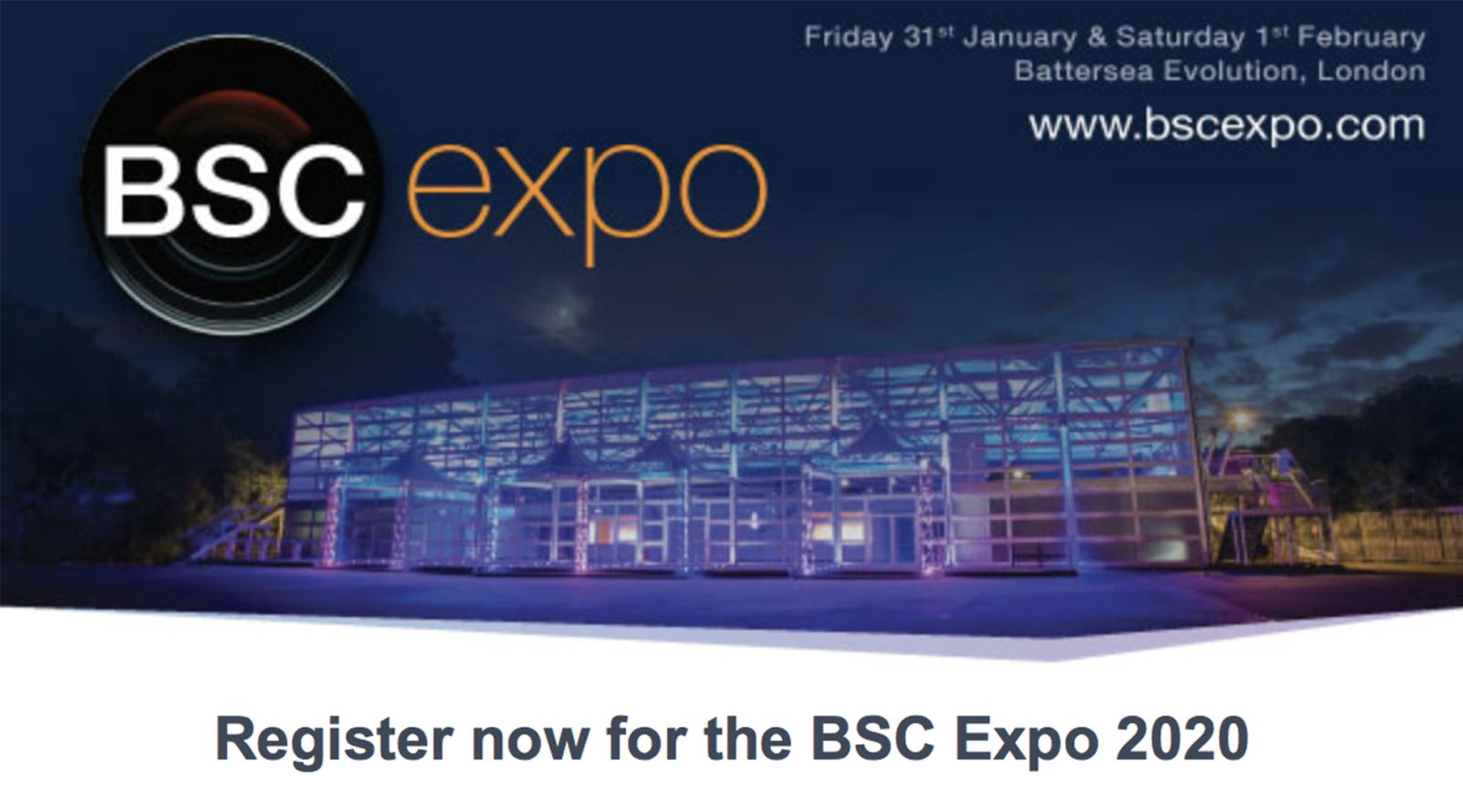 Have you registered yet for BSC Expo 2020? The GTC will be there and we hope to see you too.
The BSC Expo is a celebration and showcase of the latest advances and technologies in the world of Cinematography. Over the coming weeks, we will be bringing you news of exclusive product launches and demonstrations that you will be able to see at BSC Expo 2020. Please do keep visiting the BSC Expo site and view the News section for a selection of what you can expect to see and check out the exhibitor list for the most current companies to sign up too.
It's free to attend, but pre-register now as this is the quickest and easiest way of gaining entry to the event as you can print your visitor ticket at home.

Make sure you are show-ready by remembering to:
• print your badge at home and collect your lanyard onsite.
• avoid bringing large bags as all bags must be checked and stored for security
• register any recording devices (excluding mobile phones) pre-event with the BSC (find out more about the bag check & recording equipment policies here).

The BSC Expo is one of the premier International events for the film and TV production sector, offering a great opportunity to test some of the latest equipment first hand, plus providing a unique opportunity to network with key industry players.

As in previous years, the exhibition will be complemented by a complete 2-day seminar programme presented by industry experts and some of the world's leading cinematographers. Full details of the seminar programme will be published in the New Year, however, please keep checking the website in the meantime for updates.
Join the celebration
This year marks the 70th anniversary of the British Society of Cinematographers (BSC). During the event, the BSC will be selling their 70th Anniversary branded merchandise, which you can pick up by visiting the BSC stand on the mezzanine floor . To see the full range of merchandise, click here.
In celebration of this incredible landmark, British Cinematographer magazine has also produced a special 48-page tribute publication, which recognises the BSC's incredible work and achievements over the last seven decades.
You can access your copy now by clicking here.

This special publication includes insights into the birth of the BSC back in 1949 and its amazing work and achievements ever since. There are also special tributes from some of the industry's leading figures, and the likes of Roger Deakins CBE BSC ASC and Barry Ackroyd BSC talk about what belonging to the BSC means to them.

Let us know on social media if you're attending using #BSCExpo2020