Message from the Chair of the GTC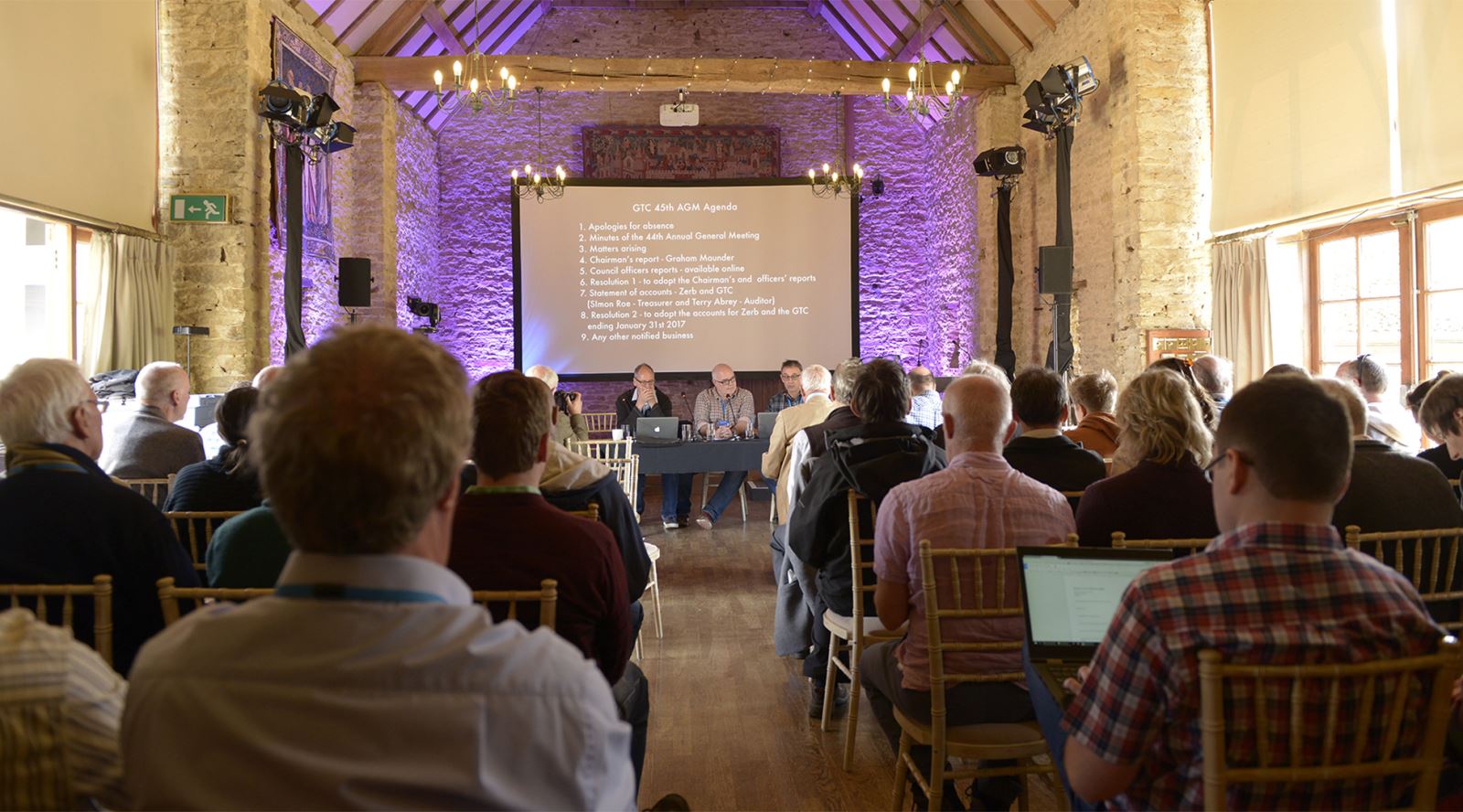 What's happening?
The GTC Council is asking all members for suggestions on a new name for the organisation. These suggestions will then be put to eligible members to vote on.For members that are not regular visitors to the online forum or who don't read their 'GTC In Focus' newsletter (shame on you!) this e-mail may come as a bit of a surprise.
For those of you who do either or both, you will be aware that there has been a recent healthy debate on the matter of a change of name for the GTC.
The obvious question of 'Why change the name and why the urgency?' derives from the Council's determination to once and for all put right something which has blighted the organisation almost from its birth. In 1976 the GTC newsletter states that discussions were held to establish whether the name contravened the then new Sexual Discrimination Act but this was dismissed, as members had never heard a female camera operator complain! A decision made then to ignore the problem sees us continuing to struggle with the name 40 plus years later.
At Council meetings there is almost always discussion based around how we can 'modernise' the GTC, and take it into the next 40 years as a young and vibrant organisation (dispelling the myth that we are a bunch of old and out-of-touch cameraman who mutter on about EMI studio cameras and the good old days).
The consensus has always been that we need to engage more with the people who are coming into the industry – mainly, but not exclusively, through the education and university system. Hence the setting up of the annual Bill Vinten GTC University Awards which encourages media students and universities from across the country to compete for a prestigious award and perhaps, more importantly, gain actual work experience with working camera professionals.
So, all good there then, until the last few years when the various educational departments, quite rightly, have begun to question the legitimacy of our name. Here are some extracts from emails from both academic institutions and members received recently:
"Our institution really wants to work closely with respected industry institutions like the GTC... but really ought not to be condoning nomenclature that perpetuates unhelpful stereotypes.
I wonder whether we could persuade you to reopen the debate around the name in the near future? We would be very happy to offer whatever support was needed to help you do so should you consider this appropriate."
"I don't feel it would be appropriate to renew my subscription unless the name changes, sorry."
"The tide has turned on gender and other diversity issues within TV"
On a regular basis we have to explain our name to people who contact us asking for more information about the GTC. Put this on top of the criticisms made to volunteers who spend hours on our exhibition stands trying to attract new members, and you may begin to see why we think there is some urgency to addressing this matter and just how much time is wasted on it.
This year the Council is hoping to embark on the establishment of a GTC Academy, providing information and assistance to people entering the profession by offering help from people working within the industry and tapping into the enormous resource that is our membership. We see this as a natural extension to the Bill Vinten GTC University Awards and the initial response from media educational establishments has been more than enthusiastic (as you might expect). However – the name! Last year Bournemouth University even requested that we didn't display any of our literature and banners (with 'cameramen' included) at the college during the Awards ceremony and, without the support of institutions such as this, it will become more and more difficult to attract new members.
One of the key elements we would like to achieve in the name change though is to keep the initials GTC, particularly as in recent years (given the problems) as much as possible we have been using just the initials and avoiding the controversial full version. However, there are times when, inevitably, you have to explain what the initials actually stand for.
Changing the initials would mean:
Designing a new logo (we already had the expense of this at the time when the website relaunched as we removed the full version of the name at that point).
Replacing the logo in literally hundreds of places (including all over the place on the website).
Encouraging all our members, sponsors and other colleagues that currently display the logo to update it (many still haven't done this to the current one and we would have to ask those who have complied with our recent request to do so yet again).
You may not be aware but for exhibitions and events we have a whole set of professionally designed folders and leaflets explaining the work of the GTC - these would all have to be redone (some will have to be anyway in the case of any name change because the full version will have to be replaced but changing the logo is yet another more widespread change).
It would be really counterproductive to have to change our website domain name which includes the initials GTC as we have good Google rankings.
All our social media names (the popular Facebook page (https://www.facebook.com/TheGTC) , growing Instagram page (https://www.instagram.com/gtc_tv/) and Twitter account (https://twitter.com/gtc_tv) ) include GTC.
There would be implications for access to the 85 online issues of Zerb and greater number of GTC In Focus issues if the website url changes with, potentially, every single link needing to be changed.
All posters would have to be reprinted, including those that our colleagues the IAWF have just had printed with our logo on (and any other literature they may have produced announcing our affiliation).
All of this would also cost a lot of money if it needed to be carried out, wasting valuable resources unnecessarily that have been built up over the years.
This is not about Political Correctness going too far, but that said, we are at a point where society is transitioning from one dominated by males to one of equality – and we should be embracing and representing this not only in our policies and all areas of activity (as we already do) but in the name as well.
The GTC is not an island – we work with all sorts of organisations, universities, companies, other craft societies etc. – all of which have their own strategies, aims and indeed challenges. We do not blow with the wind every time someone disagrees with us over something (far from it) but it is a constant fine balancing act deciding how to manage the best interests of our members (always the first priority) while also ensuring that the GTC remains important, relevant and sustainable – and continues to attract the high respect it deserves.
Council feels very strongly that the time is right to address this particular issue.
So, what are we asking for at this time? Well, we would like as many members as possible to put forward a revised name for the GTC (preferably, as already stated, maintaining the current initials) so that we can then offer a vote to everyone to find out what name is the best choice going forward.
All members who are on the Full, Fellow, Associate, or Honorary grades of membership, or who are now retired having previously been on one of those grades, will be entitled to a vote - the results of which will then go forward to an EGM (extraordinary general meeting) for formal ratification.
We feel this is a very important issue and so would ask that everyone joins in and votes for the new name that they would like.
Many thanks
Graham Maunder
Chair, GTC on behalf of the GTC Council
How will the vote work?
We'll be using the same system as for the 2016-18 Council Elections, which will hopefully be familiar to most members. If you're an eligible member, you'll receive an email with a unique link inside which you can use to instantly login, and cast your vote.
Results will be announced shortly after the closing date, and the chosen name will be ratified at an Extraordinary General Meeting further on this year.
Where to next?