Gavin Dowd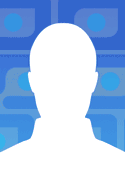 North East based cameraman / Editor. I have over 20 years experience operating camera for live TV, in studios and in various locations around the world, including the USA, Africa, Europe and the Middle East. I can operate cameras covering a whole range of program genre including, current affairs, talk shows, News, Live music festivals, corporate conferences & seminars, sports. I also produce documentaries for charities, social media adverts for business, as well as Live event filming and Webcasting / live streaming. My recent work includes filming a documentary for the BBC, operating camera for CBeebies, and covering news and current affairs for Made TV.
Recent Work
BBC Documentary - cameraman - on going project
CBeebies - Cameraman - My First,
Made TV - Cameraman
Sowing Seeds Charity promo, Producer / cameraman / Editor
Cfan - Cameraman -live event filming in Nigeria
Additional Info
I specialise in live event filming; Conferences, seminars, webinars, product launches. I use Blackmagic studio equipment and full HD cameras to cover any event. Music, Sport, Corporate, Charity, Award Ceremonies. We can stream your event live to all social media platforms or securely using private web servers.