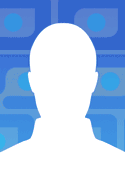 Robert Abercrombie
Camera assistant

---
I'm a recent camera trainee eager to build experience in camera assistant work on all types of shoot: corporate, commercial, promo, live events, documentary, short and feature length drama. I studied Film at the University of East Anglia and have 2 years of runner and production assistant experience. Now I'm looking for work in the camera department as I find it a far more insightful experience that mixes technical and organisational acuity with creativity! I'm based in London and have a full clean UK driving license. My home town is Derby which gives me access to any production work in the Midlands too. Please feel free to contact me for any type of shoot as I'm eager to be involved in creating professional productions and ply my trade.
Work Area
London, Midlands
---
Showreel
Here's one of the first camera assistant jobs I did in September 2012 for a production company in East London, filming with the Arri Alexa: http://vimeo.com/53412545 Here's a short film I was camera assistant on this September for the London 48 Hour Film Project 2012: http://vimeo.com/50942046
Recent Work
Independent Music Video, Oct 2012, Cam Assistant.
Worked with the RED Scarlet performing all AC duties for a one day studio shoot.

xFilm, "Kingsmill" Web Ads, Oct 2012, Cam Assistant.
One day studio shoot working with the Canon C300. All usual AC duties required.

"The Voice", London 48hr Film Project, Sep 2012, Cam Assistant.
Filmed with a Canon 5D MkII and Glide Cam rig on this short for a 48 hour film competition. Responsibilities included focus pulling, clapper loading, gaffer/lighting and note taking.

xFilm, "Auld Archie" Music Video, and Shoe Fashion Promo, Sept 2012, 1st AC.
Two days of filming with the Arri Alexa. Included focus pulling, lens changing, clapper loading, gaffer responsibilities, and recording detailed notes on camera settings.

Emjay Productions, "See-Saw", July 2012, Cam Assistant.
Short film shoot using the Canon 5D MkII, Nikon lenses, a Steadicam and Glidecam HD2000 rigs.
Additional Info
2:1 in BA Film and American Studies at the University of East Anglia

Full clean UK driver's license.

Full CV available upon request.