Alexandra Palace 'BBC time capsule' to become a visitor attraction?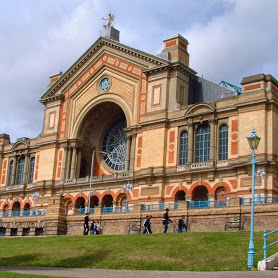 Almost 80 years ago the world's first television service was launched by the BBC from Alexandra Palace in north London – known as Ally Pally. The original studios have lain empty since the last programme-makers left in 1981. Now a £27m plan to turn them into a visitor attraction is sparking controversy. Read the full story by Nick HIgham on the BBC News website.
Today much of Alexandra Palace is in use as a venue for concerts and exhibitions, but the wing where the world's first TV service started lies derelict and hazardous due to asbestos and crumbling structures.
Now the trust that runs the palace and its surrounding park has launched an ambitious £26.7m refurbishment plan, which would see the theatre brought back into use and the old studios turned into a BBC Experience, a visitor attraction celebrating Ally Pally's central role in the development of television broadcasting. The plan has the support of the BBC, and a provisional £19.4m in funding from the Heritage Lottery Fund.
However, the project is not without its opponents with the debate centering around whether such a plan would destroy the intrinsic historic value of the actual site by necessarily altering it so much, thereby losing much of the context of the old studios etc. For the history of the site and more information about the pros and cons of the proposed plan, see: www.bbc.co.uk/news/magazine-31441233