Big changes amongst BBC Outside Broadcast contracts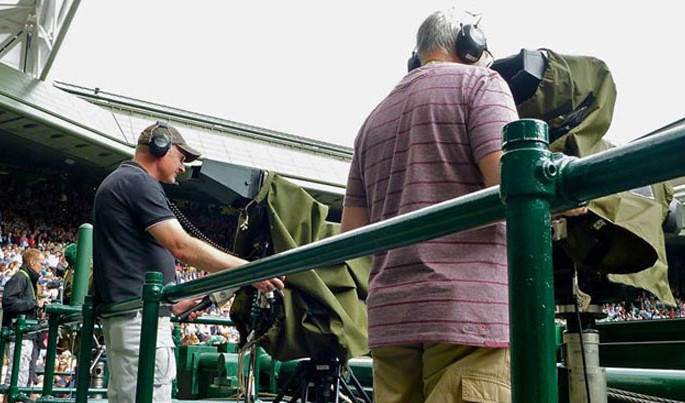 Big changes in the outside broadcast contracts for many major sporting events for 2014 have been announced by the BBC, which will may impact on lots of GTC members who have recently worked regularly on such events through SIS Live. The BBC made this announcement on their Media Centre:
Following a highly competitive tender process, contracts have been awarded to CTV, NEP Visions, Presteigne Charter and Telegenic. The contracts cover major events and sports as set out below.
The tender process was designed to ensure a high quality of service delivery and best value for money for license fee payers, whilst encouraging innovation and creativity from bidders.
Barbara Slater, Director of BBC Sport, said: "We were hugely impressed by the calibre of the bids we received. The mix of suppliers we now have ensures best value for money for licence fee payers and will bring more innovation to the BBC's coverage of sporting events."
BBC Sport and their current supplier, SIS Live, were unable to reach a commercial agreement for the provision of some of BBC Sport's outside broadcast services. SIS Live will cease their work with BBC Sport at the end of their current contract in March 2014.
Barbara Slater added: "We are extremely grateful for the role played by SIS Live and its staff in covering sports events over many years. We are very disappointed that an agreement could not be reached and it goes without saying that we wish them all the best in their future endeavours."
Contracts awarded as part of the tender process were as follows:
Athletics – NEP Visions
The Boat Race - CTV
Football - CTV
Formula 1 - Presteigne Charter
London Marathon - CTV
Ruby League - Telegenic
Rugby Union - Telegenic
Tennis – NEP Visions
Wimbledon – NEP Visions
Due to the unique technical requirements needed to deliver The Open Golf Championship, the outcome of this tender is not yet concluded but will be announced in due course along with a number of other contracts including the FA Cup, Sports Personality of the Year and Olympic sports.