Brand new lights and lenses from ARRI: see them at the GTC AGM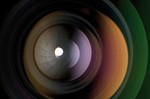 GTC sponsors ARRI (GB) have kindly offered to host the Guild's Annual General Meeting for the third year. The meeting will take place at their conveniently placed Uxbridge headquarters (good access from the M25, M40, M4, as well as London) on Thursday 21 May 2009. Doors open at 17.30 and the meeting will commence at 19.30.
This event offers an important opportunity to express your views about the running of the GTC and to network with other GTC members over a buffet supper. And to make the trip really worthwhile, our hosts ARRI are pulling out all the stops and arranging for an array of brand new products to be available on the day for GTC members to view.
Hot from their launch at NAB will be their new range of budget end prime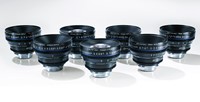 lenses. The Compact Primes are high quality PL mount lenses for digital and film cameras. They are based on the award-winning optics of ZF still photography lenses, which ARRI and ZEISS have further optimised and built into completely new lens housings designed specifically for cinematography.
For more on the Compact Primes see: www.arri.de/camera/lenses/35_format_lenses/compact_primes.html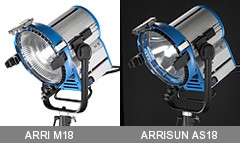 Also on display will be the ARRI M18, newborn son of the ARRIMAX 18/12kW and ARRISUN AS18 which expands the ARRISUN family with an 1800W HMI light source. These innovative and very efficient lamps incorporate many new features including a new power class of lamp for the M18 (the 1800W SE HMI™) and a newly designed electronic ballast.
For more about the ARRI M18 and AS18 as well as the new electronic ballast system (all available from summer 2009) see: www.arri.de/news_and_events
Also flying in from Las Vegas for the GTC will be prototype True Blue daylight fixtures. The next generation for daylight illumination, this pioneering series includes four new products: the D5, D12, D25, and D40. The TRUE BLUE DAYLIGHTs are HMI® Fresnel units comprising 575W, 1200W, 2500W and 4000W HMI® lamps. These fixtures have lower weight than their predecessors without sacrificing robustness and high light output. The TRUE BLUE DAYLIGHT line is offered with the same mechanical and optical improvements as their acclaimed tungsten brethren.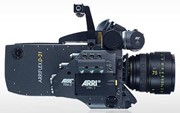 Finally, if you're not familiar with all the latest features of the D-21, ARRI's film style digital camera that combines high-end film style functionality, handling and creative options with
the immediacy and economy of digital acquisition, will also be there. For more on the D-21 see www.arri.de/camera/35_mm_digital_dev.html
ARRI's experts will be on hand to answer your questions about all the products on view.
So, join us in enjoying this exciting display of brand new goodies, as well as supper and drinks with friends. Oh, and then there's the important matter of the GTC's AGM as well ...
Venue:
ARRI (GB)
2 Highbridge
Oxford Road
UXBRIDGE
Middlesex
UB8 1LX
(Parking available on site)