Chairman's March Message
As I look out of the window of my study, I can see the daffodils
coyly poking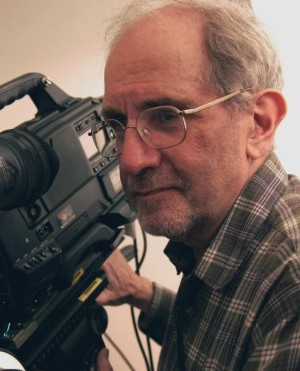 their sweet yellow heads above their green jackets. The thrush is thrilling its beautiful song, the sun is shining on the dappled grass, and the pigeons are once again pooping all over the car.
Yes, Spring has arrived, and with it, a New Hope.

Well, part of that New Hope arrives courtesy of the BBC Trust and their Strategy Review, entitled (if you have the patience to turn to page 13 of the 79 page document), Putting Quality First. It's well worth reading.
For, once you've read all the pie charts, scatter diagrams and bar graphs, some of what they seem to be saying is exactly what we wanted them to say. If the BBC is to survive, then more money needs to be spent on making decent programmes, rather than on infrastructure. If the BBC really does believe in putting quality first, then this can only be to the good.
Do take a look at the document, to be found at:
http://www.bbc.co.uk/bbctrust/assets/files/pdf/review_report_research/strategic_review/strategy_review.pdf
They are also inviting comments from the public, and that includes us.
And while we're talking about quality, don't forget to nominate camerawork for the GTC Awards (you can do it on this website at GTC Awards nominations). We do tend to remember those programmes that don't come up to expectation, whilst sometimes forgetting those that excite us with their excellence. When nominating, please do include as much detail as you can, as well as giving us the reason for the nomination. This will greatly help our hard-working Awards team.
We are very aware that the GTC sometimes tends to be a little too modest; which is why David Kirk has recently joined us as our press and publicity officer. You can help David by letting him know about programmes you are working on, jobs you have done, awards you have won etc. which will help more people become aware of the work of the television cameraman and of the Guild. Drop him a line at: publicity@gtc.org.uk.
May will be the month for elections. Not just the General Election, but the GTC Council elections and AGM as well. Please make sure you put the date in your diary now; Thursday 20 May, at ARRI Media, Uxbridge. As an added bonus, we will have the opportunity to be the first people in the UK to see the three new ARRI Digital Alexa cameras, to be launched at NAB. Places for the ARRI Workshop are already filling up fast so it's best to get moving now. Details are on this website.
And talking about Council; now is an excellent time to think about joining. We always welcome fresh faces and would particularly like to see younger members coming forward. Please don't be shy. Get in touch with me now!
Brian Rose
GTC Chairman