Chairman's November Message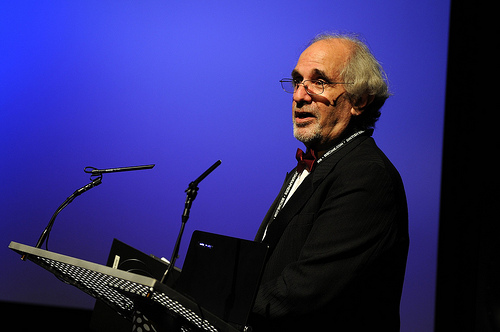 Those happy few who came to the GTC
Awards last month will know that they were an outstanding success.
During the day we had a fascinating series of talks – not only by leading manufacturers – but by many of the winning cameramen, whose work we were to view later in the evening. The seminar programme culminated in a presentation by BBC Vision's Head of Technology, Bill Garrett, and technology guru Alan Roberts. What more could one ask for?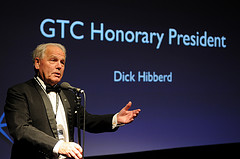 What one got was a great evening, which saw some quite astounding images on the big screen, our Founder Member, Dick Hibberd becoming the Guild's first-ever President, and
the above-mentioned guru, Alan Roberts, receiving the GTC's premier award, the TiCA.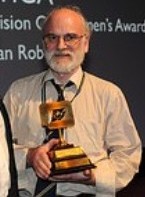 We then went on to enjoy a great party; with the great meeting with the even greater.
Sorry you weren't there? Well, you missed out on a
fantastic day.
Perhaps it's time we ceased celebrating the achievements of
some of the world's best television cameramen among ourselves. Perhaps it's time to become a little less modest. Perhaps it's time that we were a little less introverted and inward-looking.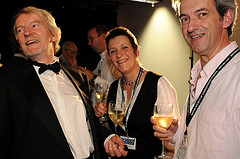 Perhaps.
As the lead organisation of television cameramen in the UK – OK, let's face it, the world, we owe it to ourselves, the broadcasters and producers of programmes and perhaps more importantly, the viewers, to be a little more open in our celebration of excellence.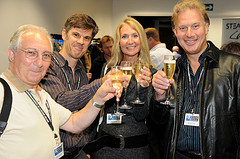 The GTC has a remit 'to ensure and preserve the professional status of the television cameraman'. Many of us would like to see an Awards Ceremony that was a little less 'provincial' and a little more extensive. Let's really celebrate our greatness.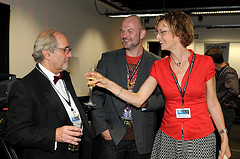 Let's really let our colleagues know just what we can contribute to television. Let's really let the viewers know that we want them to see the very best.
I can't help but feel that as professional television cameramen we have a great deal to give the television industry; we have to take the lead. A more widespread GTC Awards event is one
way of doing so.
But in the end, it's up to you. The Guild can only be as good and as influential as its members.
Click here to see the full list of GTC Award 2009 winners.