Christmas TV productions achieve albert sustainability certification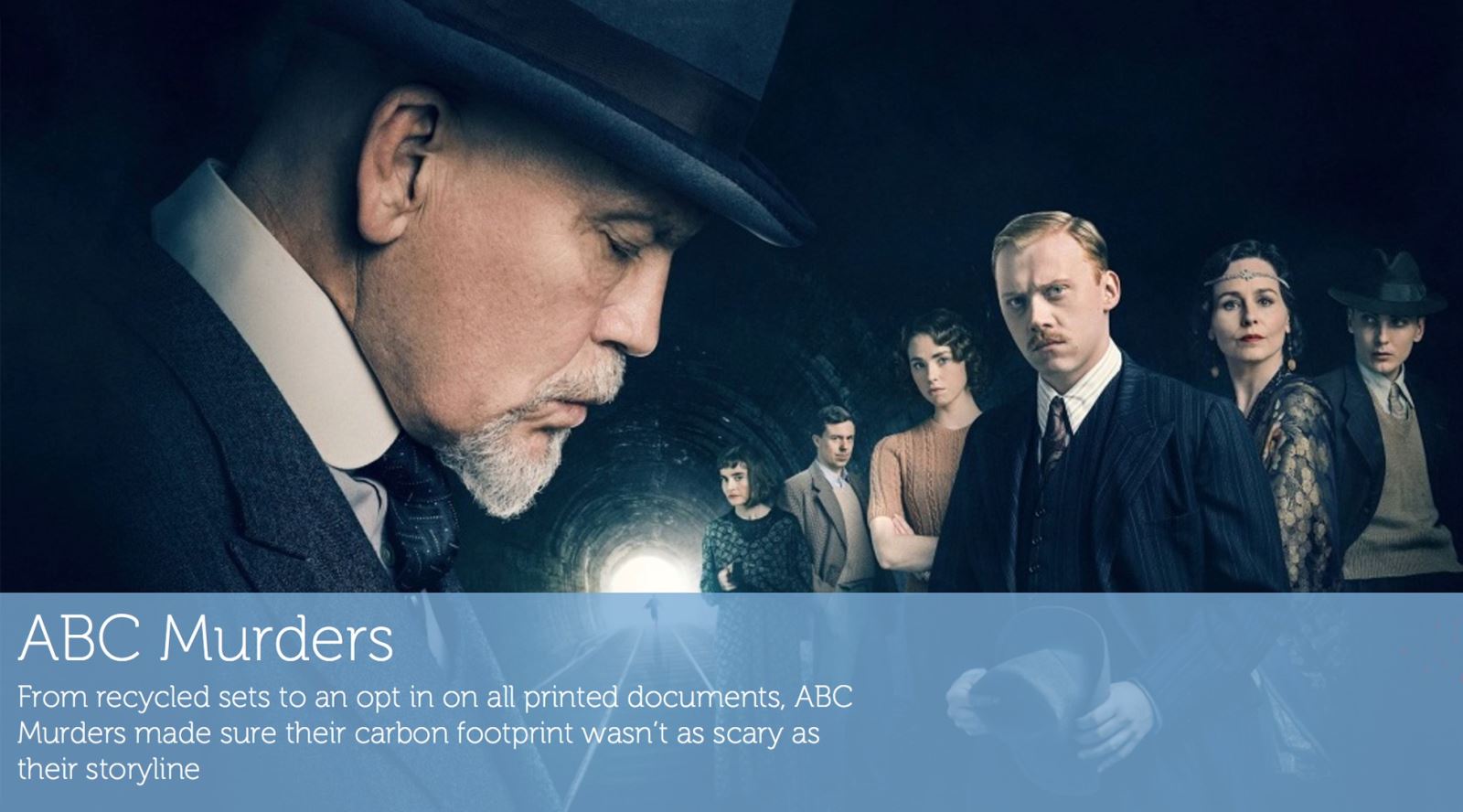 In a recent issue of Zerb, we introduced the important work BAFTA is doing through its albert initiative, which encourages and rewards productions that improve their carbon footprint through using sustainable and recycled products for sets, reducing energy consumption, cutting down on print and paper, and improving waste in catering. Read the Zerb article.
Plenty of productions have been taking up the challenge, two of which provided popular Christmas viewing:
---
ABC Murders
Nothing says Merry Christmas quite like a murder mystery and this BBC offer had plenty of us guessing 'who dunnit'. albert spoke to Mammoth Screen, the production team behind the show to find out how they achieved their 2* albert accreditation.
---
Trollied
Christmas saw the Valco supermarket closing its doors for the final time in an hour-long special of Trollied. RoughCut TV has been an advocate of albert from the very start – Tim Sealey explains how the team implemented sustainable practices on the show.
---
See more about albert at wearealbert.org