Commonwealth Broadcasting Association announces winners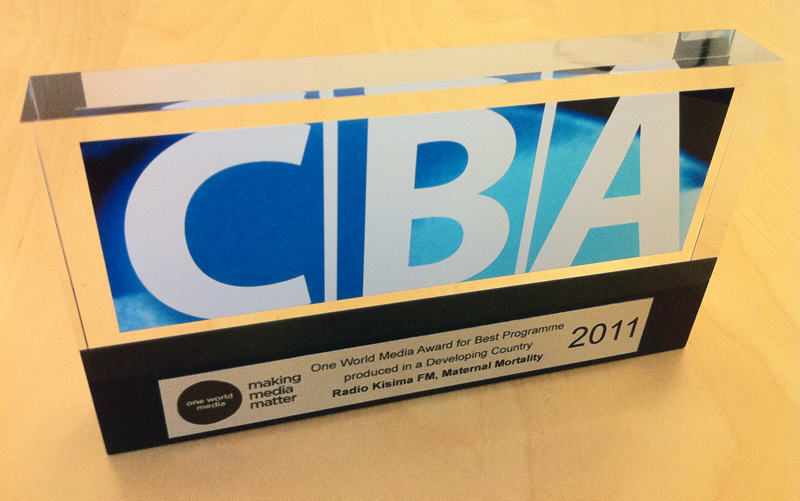 The Commonwealth Broadcasting Association (CBA) has announced the winners of its Annual Awards. Excellence in media production across the Commonwealth is celebrated in the winning entries, which come from South Africa, Australia, UK, Ghana, Mozambique and Kenya.
The CBA judging panels reported that the quality of content produced by entrants was high, although the World Bank Award for a programme covering Development Success is not to be awarded as no entrants sufficiently fulfilled the application criteria.
Congratulations to the winners who are:
Amnesty International Award for Human Rights Programme
Winner: Assignment - Guinea on the Brink, BBC World Service (UK)
The judges said: "This is a very powerful programme, radio documentary at its best. Guinea on the Brink makes an important contribution to the fight for human rights because it brings this issue to the attention of the millions around the world who listen to the BBC World Service."
CBA–IBC Award for Innovative Engineering
Winners (joint): EPG Innovation Project, SABC (South Africa) & MCR Project, Televisao Independente de Mocambique (Mozambique)

The judges said: "Both these entries showed initiative and judges felt that they were equally important to their respective stations, despite the very different sizes and strengths of the two organisations. The SABC project involve writing software that enabled data contained in their radio information systems to be automatically extracted and used to generate programme information on their website and mobile service. This made excellent use of well documented tools. TIM engineers rebuilt their MCR by making pragmatic use of available resources. Both projects demonstrated end user benefits, either from enhanced services or improved quality and reliability."
One World Media Award for Best Programme produced in a Developing Country
Winner: Maternal Mortality, Radio Kisima FM (Kenya)

The judges said: "This was a highly creative, innovative programme, with excellent use of available resources. Maternal Mortality is engaging, informative listening; this is 3D radio!"
Thomson Foundation Journalist of the Year Award
Winner: Samuel Agyemang, Reporter/Anchor, Metro TV (Ghana)
The judges said: "We were hugely impressed by Samuel's determination to get to the heart of the story – in difficult and challenging circumstances. His reporting had evident impact, brought clear results, and showed courage and a social conscience. We want to commend him on his investigative skill and encourage him to persevere in setting the highest standards of journalism."
UNESCO Award for Science Reporting & Programming
Winner: Honeybee Blues, SBS (Australia)

The judges said: "Honeybee Blues is the epitome of all that is good about Public Service Broadcasting, it entertained, informed and educated. The bee's story was a story in and of itself and also was used as a vehicle to explore wider environmental issues."