Congratulations Sony on the best April Fool we've seen today
GTC sponsors kicked off April Fool's Day with an excellent posting on their Facebook page. It announced a range of cuddly, fun new camera covers from Sony Professional Europe. Our personal is favourite the sheep (although the 'invisible' one's pretty cool as well).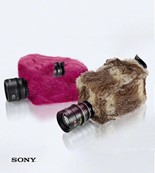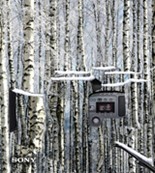 The post went on to explain:
We have today released a range of exclusive Sony covers, perfect for any situation, in the studio or on location.
The range is available to Sony Professional Europe Facebook fans and @SonyProEurope Twitter followers. These plush accessories will be available to download from the Sony website from April 1st 2014. You'd be a fool to miss out.
For all our other announcements at NAB this year visit: http://bit.ly/NABhubFB
Ha ha, from the GTC - thank you for brightening our day.