Daphne Caruana Galizia to be honoured at Rory Peck Awards 2018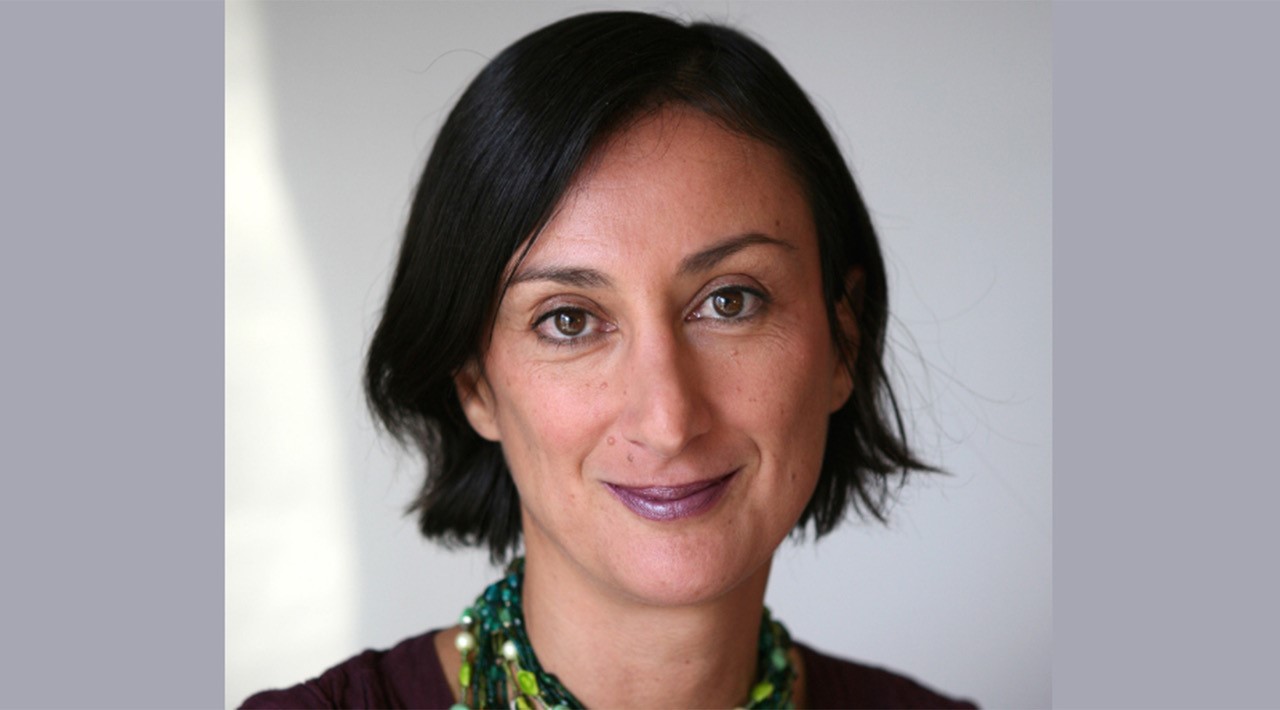 The Maltese freelance journalist Daphne Caruana Galizia will be the first posthumous recipient of the Martin Adler Prize at the Rory Peck Awards 2018. This Prize honours a local freelancer who has made a significant contribution to newsgathering.
Daphne was a freelance investigative journalist and commentator who, at just 53 years old, was killed by a car bomb near her home in Bidnija on 16 October 2017. Her eldest son Matthew Caruana Galizia, also a journalist, will collect the Prize on his mother's behalf at this year's ceremony.
Forthright and uncompromising, Daphne reported on corruption and politics, determined to expose abuse at the highest levels of power despite ongoing threats, attacks and lawsuits. Before her death, she was Malta's most high-profile journalist but little-known internationally. Though she wrote weekly columns for The Malta Independent and Independent on Sunday, she was most widely read through Running Commentary, her hugely popular blog exposing abuse and corruption.
Running Commentary regularly called out Malta's politicians and public officials for their alleged corruption, negligence and incompetence. A leading source of news within Malta, the blog drew up to 400,000 readers on the frequent days when it broke big stories.
Daphne asked uncomfortable questions of Malta's elite. Her stories, investigations and commentaries covered subjects including migration and human rights, racism and the rise of extremist groups, government corruption and the connections between power networks, election interference, institutional failure, money laundering and the sale of Maltese passports. Her most significant investigations stemmed from the Panama Papers, a leak of documents from offshore law firm Mossack Fonseca's archives.
In return Daphne received death threats, attacks to her property (including attempted arson), arrests, libel suits - at least 15 in the first nine months of 2017 - and regular online abuse and trolling until her assassination.
"We chose Daphne as the recipient of this year's Martin Adler Prize in recognition of her outstanding body of work as a freelance journalist reporting alone on Malta's most important stories, and in acknowledgement of her extraordinary dedication and courage working under the most challenging of circumstances," said Sarah Ward-Lilley, Chair of the Rory Peck Trust, whose board of trustees oversee the Prize.
The Rory Peck Awards 2018 will be held on Thursday 1 November at BFI Southbank, with an evening ceremony hosted by Sky News Special Correspondent Alex Crawford and the BBC's Middle East Editor Jeremy Bowen. The Awards celebrate the work of freelancers in news and current affairs worldwide.