GTC/Sony XDCAM roadshow draws to a close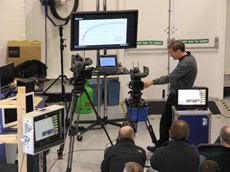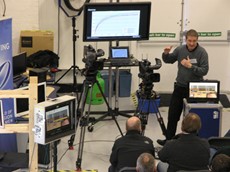 The very successful GTC/Sony XDCAM roadshow drew to a close in Bristol yesterday.
Sony expert Neil Thompson has been taking GTC members through the finer points of the XDCAM system at a series of workshops around the county. Taking advantage of reasonably sized groups, attendees have been able to benefit from Neil's comprehensive knowledge of the menus, settings and all parameters of this series of cameras.
On its journey the roadshow rolled up at:
Sony HQ in Basingstoke
True Lens Services in Leicester
Provision in Leeds
Visual Impact in Bristol
and the GTC is grateful to all four companies for hosting the workshops.

The tesimonies below show just how valuable these days have been.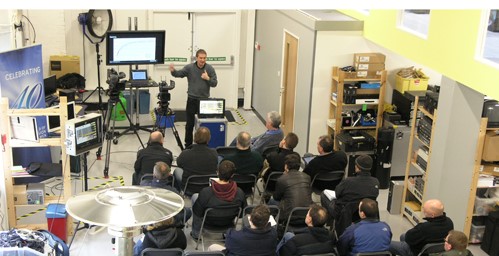 Thanks for a very informative day. Very relaxed and friendly, and, made to feel welcome at my first event. Looking forward to the next one, and always great to meet new faces.
Many thanks to Clive North, the Guild, Neil Thompson, Stuart Wyllie and Visual Impact for the XDCAM day today. It was really interesting and I came away with an extended knowledge.
Thanks to all those involved in setting up this brilliant day near Bristol
and providing the generous lunch and refreshments. This was the first
workshop I have attended and I believe it was well worth the £65.00 annual
membership alone!
Great day - enjoyed by all!