Did you miss the Xmas BroadcastShow live?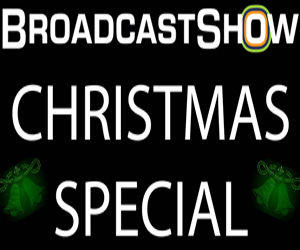 The monthly live webcast from BroadcastShow saw its Christmas Special last week with a record 1962 viewers tuning in live for this eighth show in the series to see the big Xmas prize giveaway and listen to the show's three guests.
In the studio were Mike Leach from Workstation Specialists, Alistair Horne from GTC sponsors VideoSys and Richard James from Global Distribution.
Among the subjects covered were top-end laptop editing solutions, wireless cameras and the very latest in production tools with some neat Thunderbolt products just on the market.
If you missed the show, or would just like to view it again, it is now available on demand at: www.broadcastshow.com/live/ or click below
See more past episodes of BroadcastShow Live at: www.broadcastshow.com/live/