Edge Hill University students are first in the country to pass new GTC assessment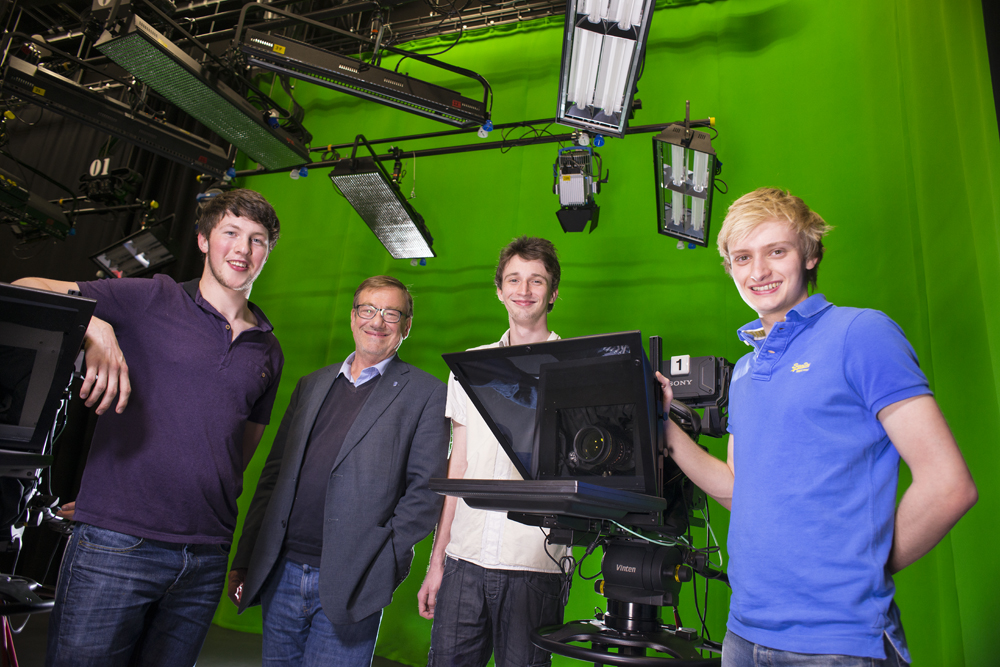 In an exciting new initiative that reflects its remit to promote and support camera training of real value for aspiring young camera trainees, the GTC has developed a new accreditation test for students in association with Edge Hill University. Now, five students from the university have become the first in the country to gain GTC recognition by passing the assessment.
Daniel Hall, Lewis Hancock, Jake French, George Short and Jonny Treherne, all 3rd year Film and Television Production students, passed the Guild's new assessment with flying colours, boosting their CVs and acquiring tangible evidence of their competence for potential employers.
Senior Lecturer in Media and former BBC cameraman, Dr Mark Fremaux, said:
"This is a very rigorous assessment which tests both technical knowledge and practical skills. As well as a written theory test, the students had to complete single-camera and multi-camera challenges in front of judges from the Guild to show how they respond to real-life broadcasting situations.
Passing this assessment opens up a lot of doors for these students. They can now attend Guild meetings and take part in their training workshops for free, but most importantly, they have the opportunity to start building up their professional contacts while they're still studying."
Mark, who has worked on programmes as diverse as Dr Who, Horizon and Match of the Day, added:
"There is currently a shortage of new blood in the industry, as there are very few industry-run training schemes anymore, and there are a lot of very experienced cameramen out there. However, many of those will be retiring in the next few years, making way for a new generation of camera operators.
This accreditation by the Guild of Television Cameramen will give our students the edge over the competition when those jobs become available. Not only will they have a qualification from a respected international industry body, but they will have access to some of the most influential people in the profession."
Following the successful introduction of the new award at Edge Hill University, the Guild plans to roll out the assessment across the country.
In another initiative to encourage excellent camerawork skills amongst students, the GTC teamed up last year with industry legend Bill Vinten to set up the Bill Vinten GTC University Awards, entries for which are due to close for this year soon. See more about the Bill Vinten GTC University Award.