Freelancers covering the Mosul offensive receive battlefield medical safety training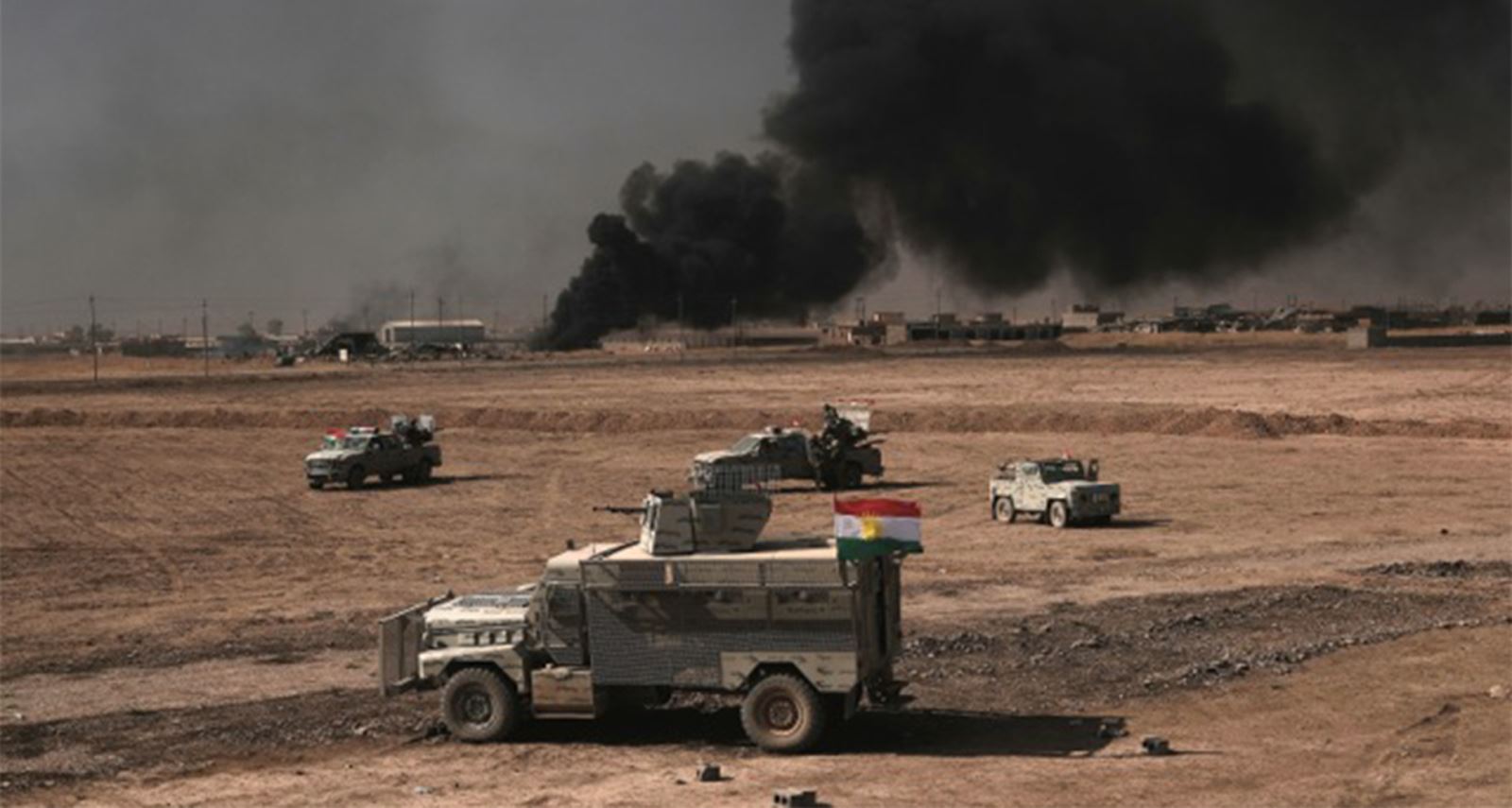 This week in Erbil, Iraq, a group of 16 freelance journalists and fixers covering the Mosul offensive are receiving battlefield medical safety training.
The initiative is being organised by The War Zone Freelance Project in partnership with the Rory Peck Trust and Free Press Unlimited. It is taking place on 28–29 October and is being taught by Guardian Security Risk Management with equipment support from North American Rescue.
The two-day training includes emergency battlefield medical education and training, as well as battlefield awareness, risk assessment, and IED and chemical weapons safety information. All trainees are equipped with their own personal medical kits and also have the possibility to purchase a gas mask.

The Mosul offensive is the largest military intervention against Islamic State during their presence in Iraq. The frontlines are unpredictable and the risk for journalists covering it are enormous. Three journalists have lost their lives and more than 10 have been injured during the first 12 days of the Iraqi-led offensive.

"The last days have shown the enormous dangers journalists and fixers are facing while covering the Mosul offensive and we know that many freelancers, both locals and internationals, go to the frontlines without proper combat medical training or equipment", said Osie Greenway, Director of The War Zone Freelance Project. "For most freelancers, medical safety training is too expensive and often hard to access. By organising training initiatives such as this in Erbil we can help equip freelancers for the dangers facing them in their work environment. We are thankful to have organisations like Rory Peck Trust, Free Press Unlimited and North American Rescue supporting the project."

"We are proud to support this initiative from The War Zone Freelance Project", said Sarah Giaziri, Programme Officer for the Middle East and North Africa at the Rory Peck Trust. "It is essential and timely and a unique opportunity for freelancers covering this very dangerous story in Iraq to gain essential knowledge and skills that can, literally, save lives."
For more information about the Rory Peck Trust: rorypecktrust.org