Funding available for the new BECTU Health and Safety Passport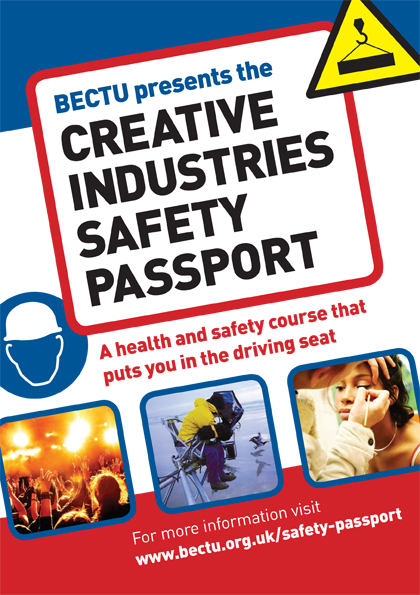 The first BECTU Creative Industries Safety Passport (CRISP) health and safety training day has taken place, with a second day scheduled for 25 Ocober at the BECTU London HQ.
The Passport has now been accepted as part of the industry-endorsed Production Safety Passport (PSP) scheme, which is supported by Creative Skillset, the Sector Skills Council. This means that, funds permitting, participants will be able to apply for a contribution towards the cost of the training.
Possible funding
Funds to support H&S training for workers in TV became available on 1 October 2012; workers in film can apply for financial assistance from the Film Fund. For more information about training bursaries available through Creative Skillset, visit this page:

http://www.creativeskillset.org/funding/individuals/
IOSH accreditation
The CRISP, which has been developed by BECTU over the past two years, is accredited by IOSH, the Institution of Occupational Safety and Health.
The passport is awarded after successful completion of a one-day course and is issued by IOSH for a three-year period. The qualification serves as evidence to employers across the creative sectors – including theatre, film and TV – of essential health and safety awareness including an understanding of risk assessment.
Apply now
You can book now for the next course on Thursday 25 October. For more information on course content and to book visit this page. (Bookmark the page for notification of additional course dates at venues outside London).
The standard course fee is £100; BECTU members pay a reduced fee of £75.00.