Gender and diversity behind the camera celebrated at Camerimage Film Festival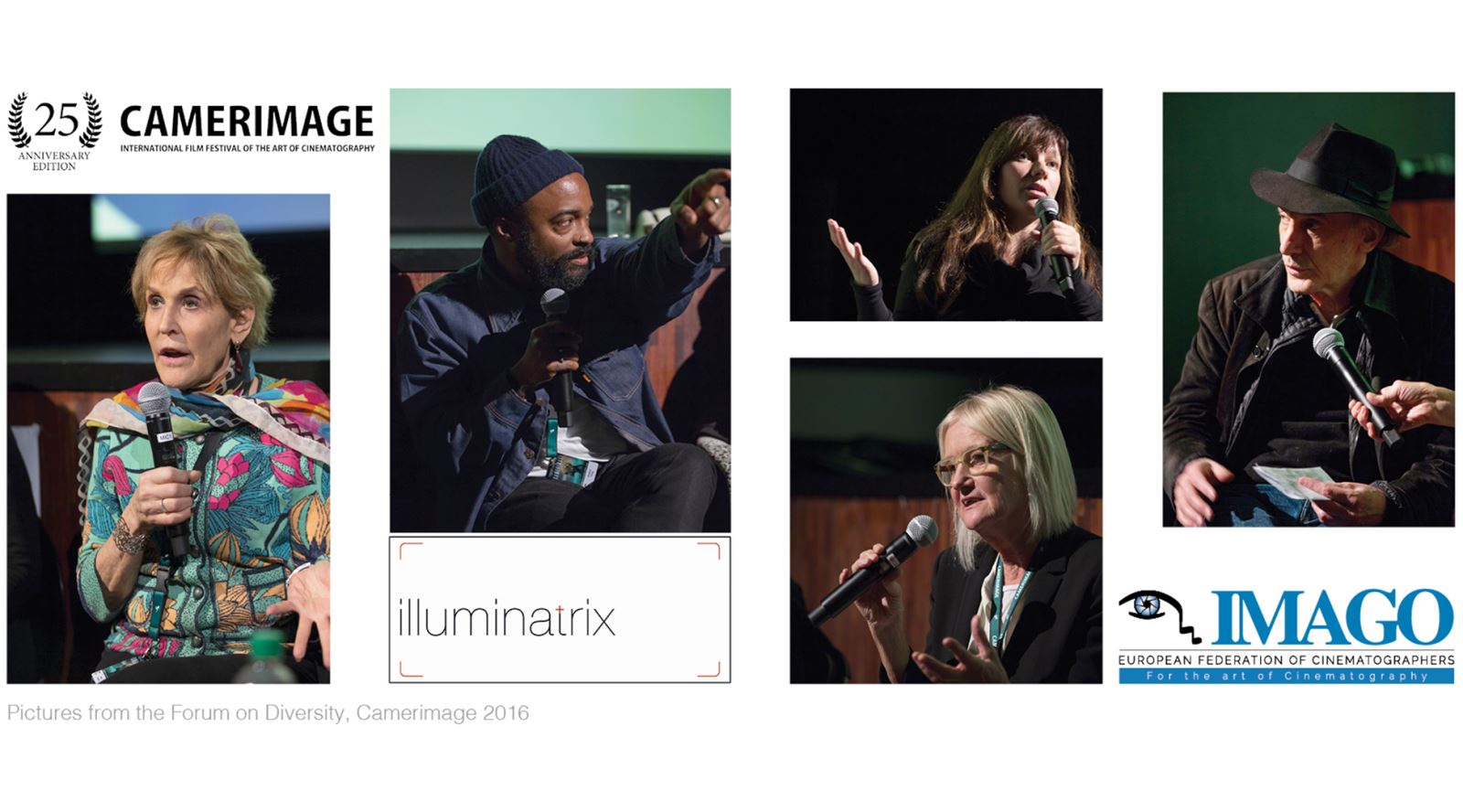 Camerimage Film Festival, Bydgoszcz, Poland: 11–18 November
After the success of last year's events at the Camerimage Film Festival, this year IMAGO, the European Federation of Cinematographers, and illuminatrix, a collective of female cinematographers based in the UK, are collaborating again with the festival to present a series of events entitled 'Focus on Diversity'.
Aimed at highlighting the contributions of women and minorities at the festival, 'Focus on Diversity' comprises three events on Friday 17 November at the Camerimage Film Festival in Bydgoszcz, Poland. Last year was the first inaugural year that illuminatix, IMAGO and Camerimage curated events with this specific goal, featuring Natasha Braier ADF, Bradford Young ASC and Jannicke Mikklesen FNF, winner of this year's IMAGO Award for Extraordinary Technical Achievement.
Diversity events this year
To kick things off this year:
Rachel Morrison ASC will feature in conversation with two emerging female cinematographers with films in the festival: Maria Von Hausswolff (Winter Brothers – Cinematographer's Debut) and Nina Badoux (Radio Kobani – Documentary Features), moderated by Valentina Valentini.
Charlotte Bruus Christensen's new film Molly's Game will screen, followed by a masterclass with the cinematographer herself, moderated by Claire Pijman NSC.
Elen Letman ESC will lead a panel discussion on the importance of diversity in cinematography, focusing on what steps organizations and individuals can take to tackle underrepresentation behind the camera.
The 'Focus on Diversity' events have received generous support from industry sponsors including MBS Pinewood, Panavision, Panalux and Vantage.
The lack of diversity within the film industry continues to be a major talking point in 2017. According to the latest Filmography data set released by the British Film Institute, women are in the lowest percentage when it comes to the Director of Photography role, out of all other key department heads. To help tackle this issue, illuminatrix and IMAGO are committed to raising the profile of the growing number of women cinematographers in the hope that this will encourage and inspire the next generation.
GTC at Camerimage
The stark facts above were sadly borne out by our Zerb industry diversity survey conducted for the last issue. The GTC will be represented at Camerimage this year by GTC Council Member Hazel Palmer and Assistant Sponsorship Off

icer Martin Hammond who are looking forward to catching up with many of the fantastic GTC sponsor companies.