German Television Cameramen's Guild launches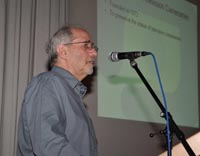 GTC Chairman, Brian Rose recently returned from Germany, where he was invited to help launch the BUNDESVERBAND DER FERNSEHKAMERALEUTE (BVFK) – the German Television Camera Association.
The Association's Chairman, Hans-Joachim Esser-Mamat invited Rose after seeing just how successful the GTC has become, hoping to learn from the existing experience that already exists in the UK. Brian Rose reports:
It was a great honour to be invited to Munich and to be among so many highly experienced and established cameramen. Although I don't speak German myself, it became very apparent during the evening (the meeting went on until 3.00 am!) that television cameraman in Germany face many of the same problems that we ourselves face in the UK.
Attending the meeting were not only the television cameramen themselves, but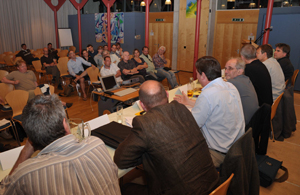 representatives from their union and the German Society of Cinematographers. This was the founding meeting and part of the conversation focussed on what the organisation should be called. Like us, they face questions as to exactly what a 'television cameraman' is? In the end, it was decided that a small change to the proposed name would allow them to cover all cameramen (and women) working with cameras and material designed for television. So we're not the only ones who face such dilemmas!
Equally, they face exactly the same issues with employment: lack of recognition of skills; over-long hours; poor pay. It was all too familiar. The meeting went on, very efficiently, to discuss the constitution (only three pages long!) and the makeup of the new Association. Evidently it has taken several years to get going (like us, the vast majority of television cameramen are now freelance). After the meeting there was plenty of time for a beer, and to discuss our mutual problems and how we can resolve them.
One thing that we did agree on was the need for an international federation of television camera guilds. This already exists for directors of photography in the form of IMAGO, an organisation that has considerable influence in the film industry. A similar organisation representing television cameramen could potentially have an even greater influence.