Google becomes a sponsor of Rory Peck Awards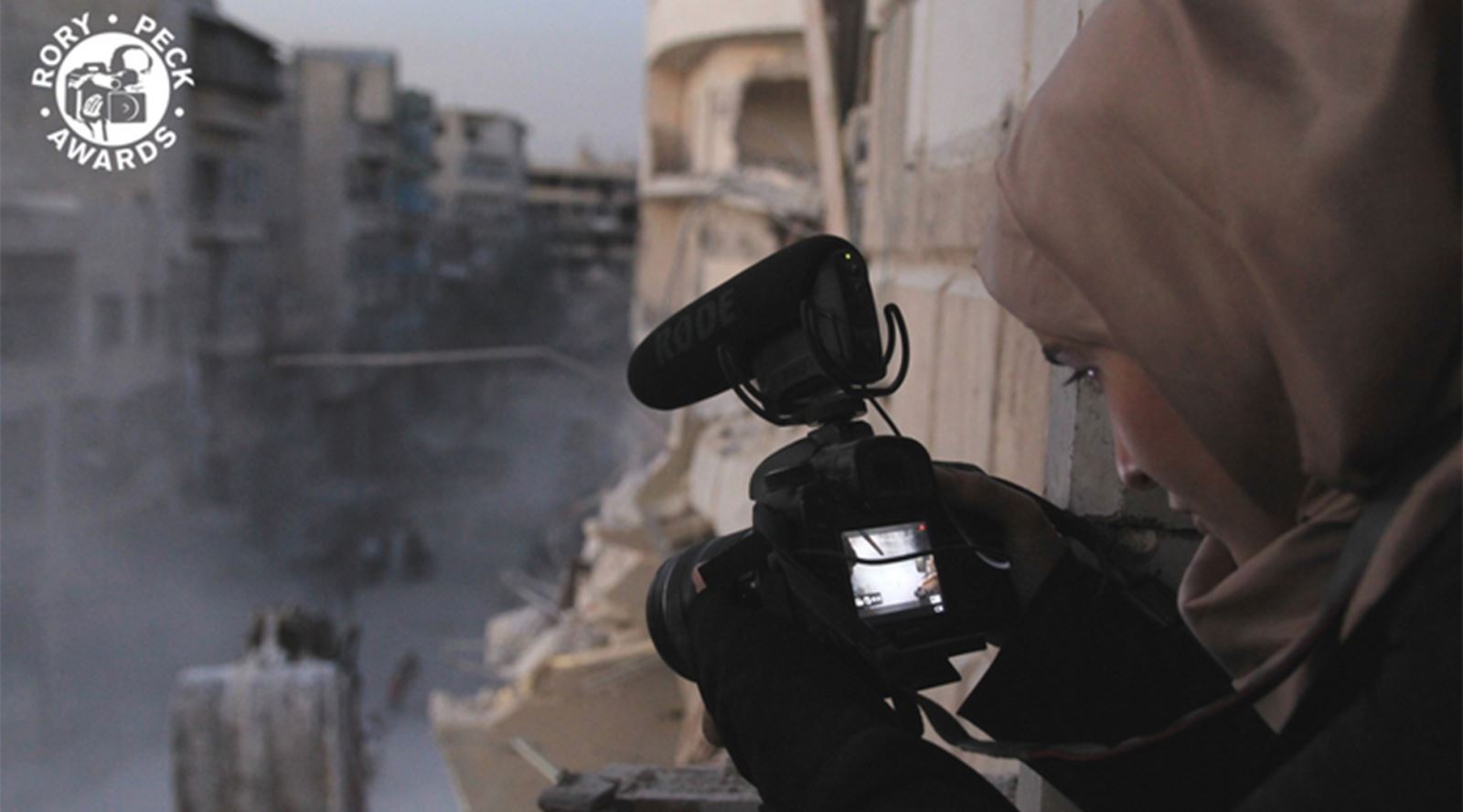 Google joins CNN and CVP as new sponsors for 2017
The Rory Peck Awards have opened up opportunities for corporate partnerships, welcoming Google, CNN International and CVP as new sponsors for 2017.

Through its Digital News Initiative (DNI), Google has become the first-ever sponsor of the Rory Peck Award for News, which honours the work of freelance video journalists in the coverage of a news event. The DNI is a partnership between Google and publishers in Europe to support high-quality journalism through technology and innovation.
Benedicte Autret, Head of Strategic Relationships, News & Publishers at Google, said:
"The finalists for the Rory Peck Award for News are all doing incredible work exposing the atrocities of warfare, under-reported stories and much more from around the world. We're excited to be able to support the invaluable role that freelance video journalists play in providing fast, accurate information to people on important issues."
Long-term Rory Peck Trust supporter CNN International has become an Event Partner with its sponsorship of the VIP Drinks reception, which hosts awards finalists, judges and special guests. Tommy Evans, Vice President and London Bureau Chief, CNN International, said:
"The role of freelance journalists has never been more important, and never required more support. The Rory Peck Awards have long been freelancers' most vocal champions, and we are very proud to support them."
Broadcast and Video solutions provider CVP are Event Partners with their sponsorship of the Awards After-Party at new home Sadler's Wells. Chloe Baxter, CVP's Marketing Manager said:
"The Rory Peck Trust is a small organisation with a huge impact. We are proud to support them through their Awards ceremony which is always such a unique and inspiring event."
Tina Carr, Director of the Rory Peck Trust, said:
"All of our new partners are leaders in their field, representing different facets of today's international news industry. Each one of them has experience, understanding and appreciation of all that the global community of freelancers contributes to journalism and to our understanding of the world. In supporting the Rory Peck Awards, they are showing their support for freelance journalists worldwide, as they face increasing challenges."
Google, CNN and CVP join long-term awards partners, Sony, sponsors of the Sony Impact Award for Current Affairs, Hexagon AB, sponsors of the Martin Adler Prize, and Associated Press, sponsors of the Awards brochure.

---
The Rory Peck Awards uniquely celebrate the work of freelance cameramen and camerawomen in news and current affairs, attracting entries from some of the world's most talented videojournalists and filmmakers.
The Rory Peck Awards 2017, hosted by the BBC's Lyse Doucet and NBC's Katy Tur, take place on Monday 23 October at Sadler's Wells, London at 7.30pm. The ceremony is the main fundraiser for the Rory Peck Trust, which supports freelance journalists and their families worldwide. Tickets can be purchased through the Sadler's Wells ticket office and the Rory Peck Trust website.