GTC Administrator Roger Richards is 'Wales Volunteer of the Year'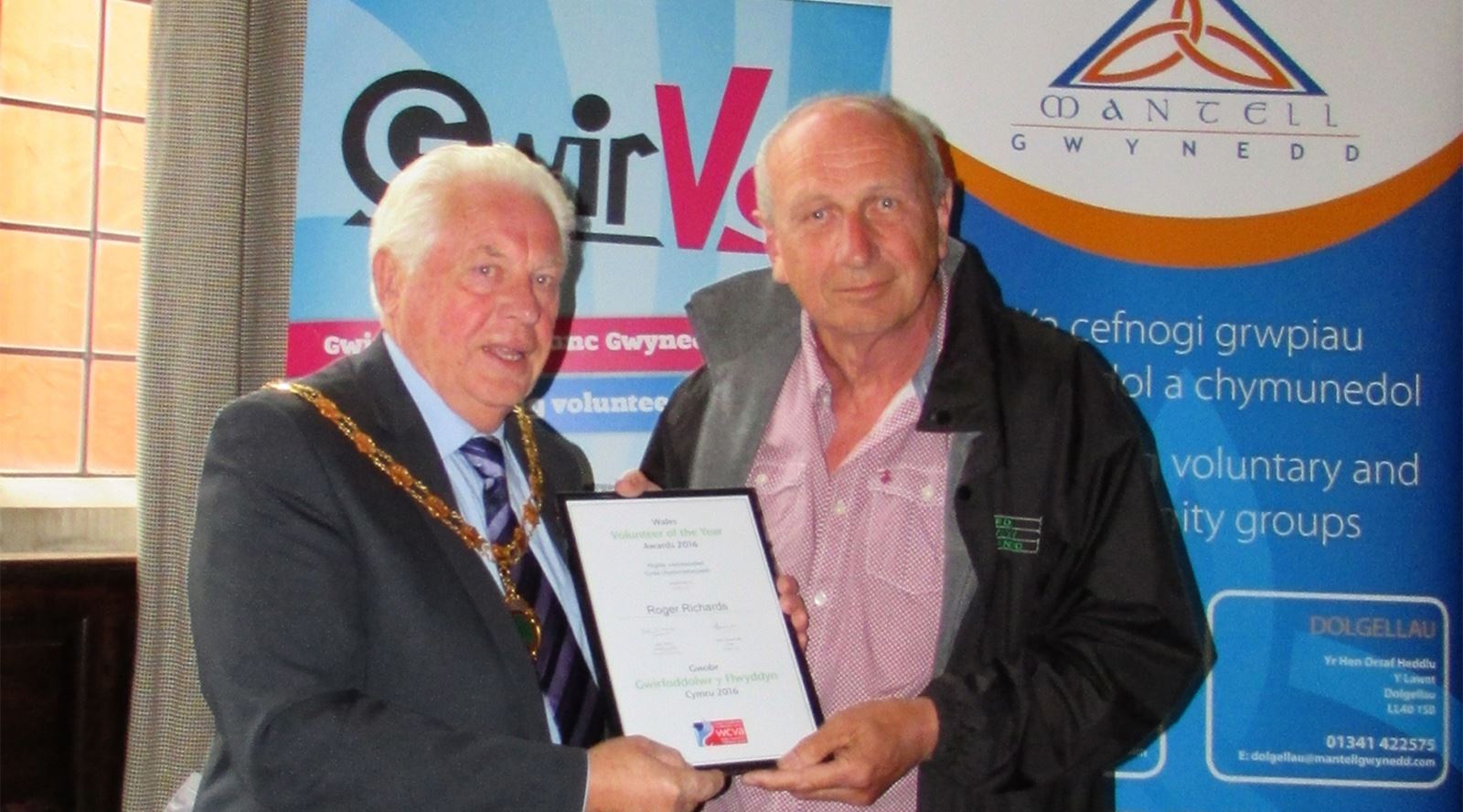 Massive congratulations to Roger Richards, the GTC's administrator and GTC In Focus editor, who has just received the accolade of 'Wales Volunteer of the Year'.
As if we don't keep him busy enough already with the huge workload he undertakes for the GTC (sorting out all our membership applications, subs and problems, plus putting together four excellent issues of GTC In Focus a year), Roger has somehow also found time to be a regular volunteer with his local hospital radio service, Radio Ysbyty Gwynedd, which he helped to found 40 years ago.
The service first broadcast to patients on 16 April 1976 and Roger was the founder member and first Chairman. He has been involved ever since with the station, which provides programmes of information and entertainment for patients 24 hours a day, seven days a week. A past member of the Hospital Broadcasting Association committee, Roger also edited its national magazine 'On Air' for 12 years.
The Award was presented at the pretty Italianate village Portmeirion last week at the annual event organised by the Wales Council for Voluntary Action. Nominations are open to all voluntary services in all sectors in Wales and this was an award for Welsh Volunteer of the Year in the Adult category. The nomination read as follows:
Really well done and very much deserved Roger!