GTC Awards for Excellence presented at Wimbledon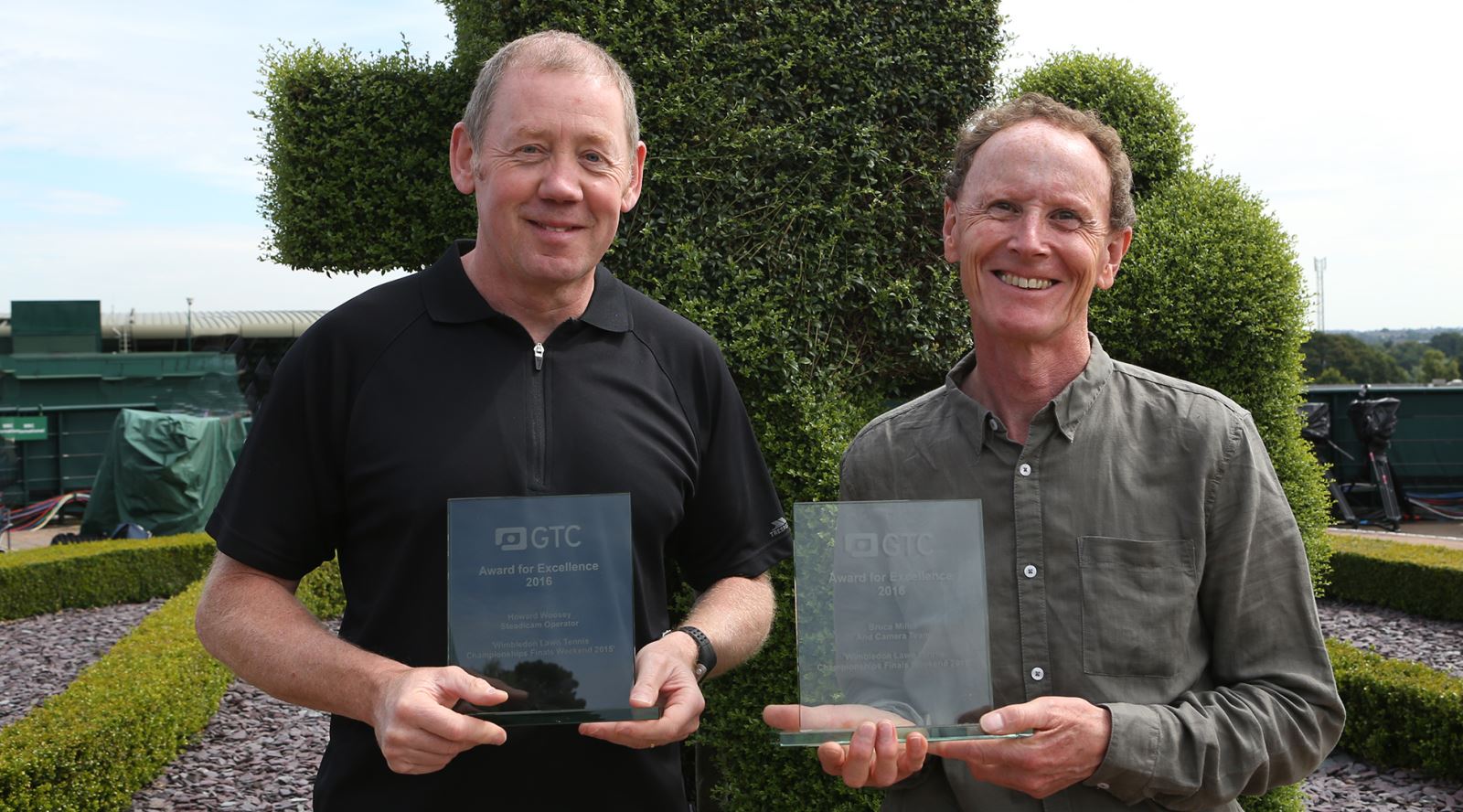 Two GTC Awards for Excellence were presented this week on the roof of the Broadcast Centre at the Wimbledon Tennis Championships.
They were presented by GTC Chairman, Graham Maunder, and Mervyn Hall, Head of Broadcast at the All England Lawn Tennis Club (AELTC).
ALL PHOTOS BY GARY HERSHORN/AELTC
Bruce Miller, Camera 'Hypervisor', accepted the award on behalf of the entire Centre Court Camera Crew, who won the award for their outstanding coverage during the Finals Weekend in 2015. Particular mention was made of Mike McDonald, who couldn't be there, due to ill health. Mike was the Centre Court Camera Supervisor for the past few years, including 2015.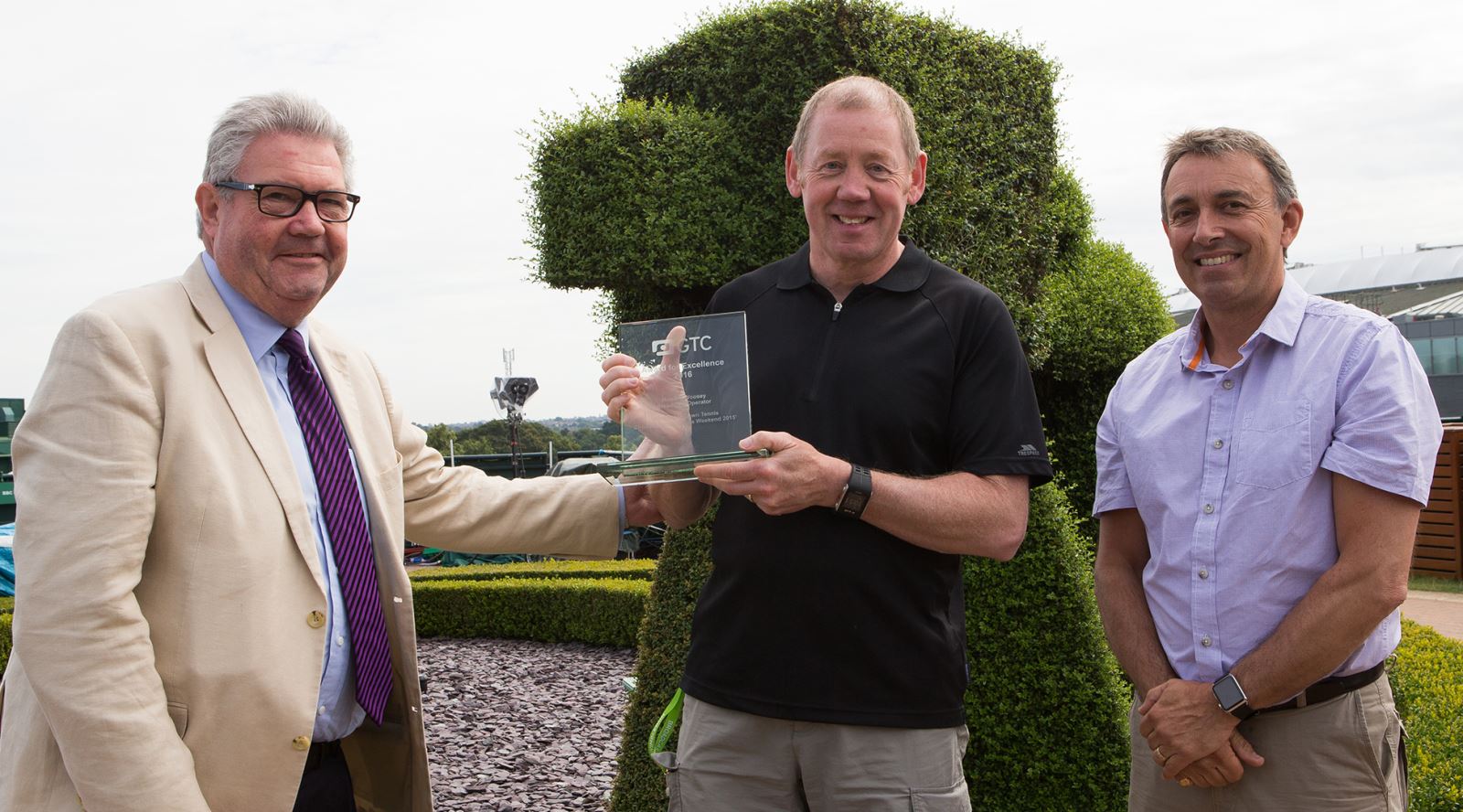 Howard Woosey was given an additional award for his outstanding Steadicam work over the same weekend.
Finally, there was a special mention for GTC TiCA Winner, Robin Sutherland, who is Camera Supervisor on Court 2.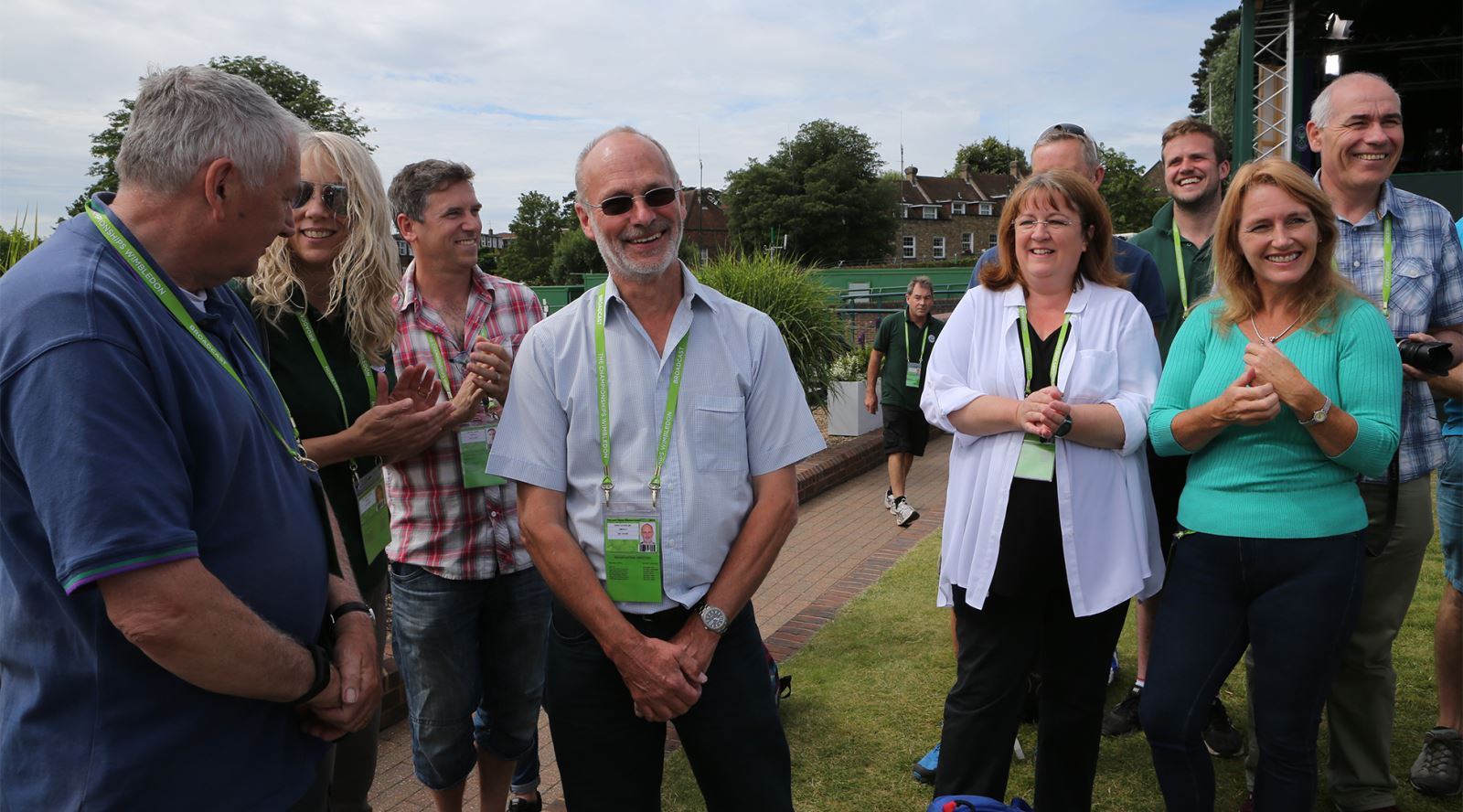 He is standing down after coming to Wimbledon since 1970, when some courts were transmitted in black and white! This was greeted with a rousing round of applause.
Pictures from top show: Howard Woosey (l) and Bruce Miller (r); GTC Chairman Graham Maunder; Mervyn Hall, Head of Broadcast at the All England Lawn Tennis Club shaking hands with Bruce Miller, with Graham Maunder; Howard Woosey receives his Award; special mention for Robin Sutherland, who is retiring as Camera Supervisor, Court 2.