GTC Chairman's December message
December, we are told, is the Season of Goodwill.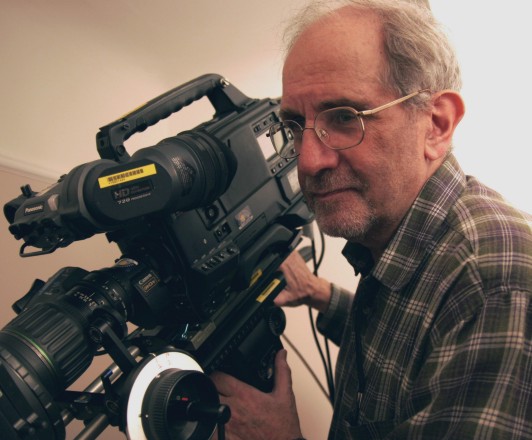 This has always struck me as somewhat nonsensical. Surely goodwill is something that we should be practising 365 days a year; not just for a few days in the winter.
But it did set me musing on just how privileged we are as television cameramen. We get to meet all kinds of interesting and famous people. We get to travel to all sorts of exotic and interesting places. And we have the chance – through our job – to actually change people's lives.
Even as viewers, we are sometimes aware that a particular television programme is about to change society. When I was a very young and naive assistant, I remember seeing Cathy Come Home. I was on location, staying at a cheap B&B, remarkably similar to the one depicted in the film. In fact there was a homeless mother staying at the same place. The programme was totally shocking; something had to change. And it did change.
I remember seeing Nelson Mandela, proudly striding out of the gates of Robben Island prison and thinking that we can really change the world for the better.
And I remember seeing the Berlin Wall come down. All of these amazing events were brought to my home by television cameramen; that is our privilege.
But privilege and responsibility go hand-in-hand. While despotism is becoming more and more difficult – because of the power of television and the internet – it still exists. We are very much in that forefront of the fight for freedom. It is our pictures that can make the change. As Ghandi said, 'Be the change you wish to see.'
As the news becomes ever more depressing, we can help alleviate it. Light entertainment, sports, drama; they all give people those few moments of much needed escape.
The very industry that we work in – television – is no less affected. But we can help our fellow workers through our positive attitude. This is why I feel that the GTC is and will be playing an ever more vital role.
So in the end, there is no 'Season of Goodwill', it's every day, every hour. Have a great holiday and an even more marvellous New Year!
Brian Rose
Chairman