GTC Chairman's February message: is the GTC too filmic?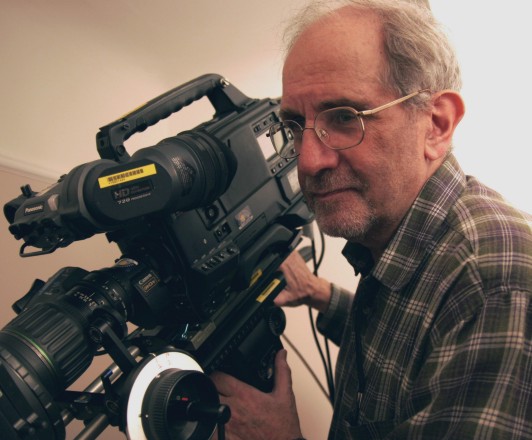 A member recently remarked that he felt that the GTC was becoming too 'filmic'. It got me thinking.
Personally, I am quite agnostic as to what media are used to originate television shows; as a leading rental house boss once said, 'I don't care if it's wet string, if people want it, I'll rent it.'
We have to acknowledge that television is changing, and changing rapidly. At some time in the not-too-distant future, we will have to examine exactly what is meant by 'broadcast television'; this was only too clear on a recent edition of The Money Programme. It concentrated on the success of British studio-based programme formats, which have sold, and continue to sell, around the world.
However, it also warned that with dwindling advertising budgets and more and more channels, broadcasters were being forced to examine new ways of distributing content, such as broadband and mobile phones. Everyone working in 'broadcast' television needs to be aware of this.
GTC members work on a wide range of genres, with a wide range of equipment, from OB and studio system cameras, to ENG cameras, to high-end digital cameras, to mini cameras and, indeed, even to film cameras.
Last year, in order to remind everyone that we do indeed still work in multi-camera genres, we specifically introduced multi-camera as a category in the GTC Awards. If nothing else, the response proved that our members are world leaders in multi-camera work; we should be proud of that fact and celebrate it.
At the same time, many members work in drama, much of which, if not actually shot on film, is shot in a 'filmic' style. We also continue to lead the world in natural history filming (albeit shot on HD video), and we still make outstanding music videos and commercials.
Don't forget the GTC Awards later in the year, which gives you the opportunity to recognise the skill, creativity, and talent of our fellow cameramen by nominating them. Again, these Awards give us the opportunity to celebrate the very best in television camera skills and to share that celebration with the rest of the industry.
We are one of the lead organisations in the television industry; we must look forward; supporting not just the GTC itself, but the industry as a whole. We have to preserve the highest standards of camera work in the industry. This can only help towards its overall health in ensuring that it exports the highest quality products throughout the world.

For example, I was tremendously proud that the Regional Industry Resource chose to profile the GTC right at the front of its recently published guide to UK facilities. With a distribution list of over 8000 industry professionals, a full page featuring both the GTC and its members can only enhance our overall reputation.
Thanks to you, the members of the GTC, we continue to lead the way.
Many, many thanks!
Brian Rose
GTC Chairman