GTC Chairman's January message
I wake up in the morning to the news.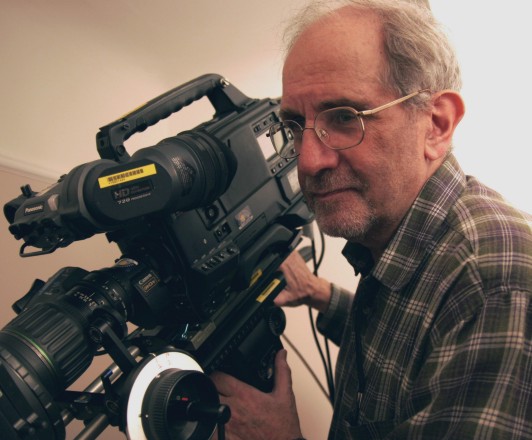 Yet more recession. More banks going bottom up. Thousands more out of work. More wars ... whole nations starving ... a world heading for ruin.
And yet.
It took me some six months to send out about 500 kg of food and basic clothing to our 'adopted' family in Zimbabwe. Failure? No, far from it; everything got through to them … eventually. This is the third time we've seen such a victory. OK, a few hundred pounds and a lot of time for me. But what did it mean to them?
Much closer to home, it's been getting harder and harder for the GTC Council to do its job. Perhaps we've been a little too ambitious, trying to take on too much. Disaster? Far from it. Six new Council members joined us at the January meeting and we're now roaring ahead again. We will be able to present more workshops, continue to grow the website, offer more services and facilities to members and take more action within the industry.
We didn't like (we still don't like) the way they shrink the credits to nothing at the end of programmes. I'm sure that many of you have complained. Have you noticed? It's not perfect yet, but it is getting a lot better?
So that's why, after feeling really down at the beginning of the month (frankly, part of the reason for the delay in writing this piece) I decided to stand back and look for a moment.
I can't say I have seen any huge victories, instead it's lots of small ones. It takes time. For example, we are still working with the BBC on trying to rationalise an approach to HMRC about how the BBC loans equipment to so-called 'owner-operators' and avoids having to put them on PAYE. Perhaps the phrase 'lighting cameraman' better describes what we do; anyway, we now seem to be beginning to speak with one voice and yes, we will work together to break down the barriers raised by the pinstripe bureaucrats.
With more members on Council we can do more for our members and, just as important, we can do more for the industry.
We (by which I mean all of us) have to take the lead; people have always looked towards the camera department for leadership in the past and they will continue to do so.
I'm writing this just as Barak Obama is about to become the first black President of the United States. Never have so many people been so optimistic that one man can make so many changes for the better.
Well, there's only one of him. There are over a thousand of us, all working in the television industry.
Do you really think that if we have the confidence, we can't also make changes?