GTC Chairman's June message
Like many other GTC members I suspect,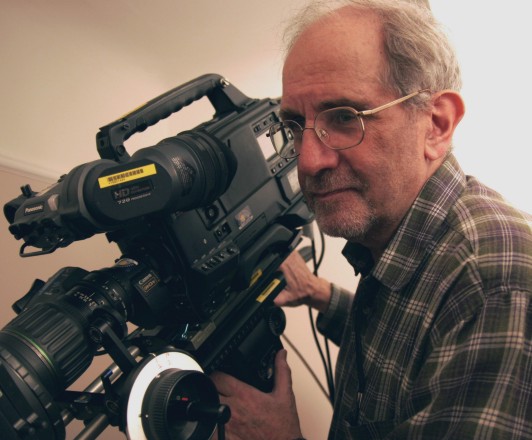 I'm looking at alternative careers.
Don't (or rather, do) laugh, but I'm currently working on a course as a stand-up comic. So in a few months, who knows? I may be on the other side of the camera.
Except someone else seems to have beaten me to it. Enter Lord Carter and his side-splittingly humorous routine 'Digital Britain'.
Well, at 238 pages, it doesn't exactly fit into the four minutes that we're expected to prepare for our first open mic evening, but a few pointers for the scriptwriters among you.
We all have to go digital. We all have to have broadband. Wonderful. But of course, we're all going to pay for it via a proposed levy on our phone bills. So now we will all have the means to download ripped-off movies and music, really fast. Great!
It is also proposed to top-slice the BBC licence fee to pay for local independent news services. And before you go out and buy yourself a new digital camera to work on such services, ask yourself this question. Are they going to use experienced, skilled (and expensive) cameramen, or are they going to use cheap wannabes with their (digitally enhanced) mobile phones?
And then there's radio. Get rid of analogue FM and replace it with the magic of digital. Why? More choice we are told.
But isn't that exactly what happened to television? More choice but less quality. Where is the funding going to come from for all those new digital channels? From the internet? From selling off all those frequencies for yet more mobile phones? From advertising?
And as for television itself (or what is left of it) we're all going to have to become computer geeks as everything becomes 'IT friendly'. It doesn't matter that it doesn't always work. It doesn't matter that there are more file formats out there than there are MPs' expense forms. It doesn't matter that we have to throw away the camera that we bought last year…
Perhaps I'm getting old. Perhaps I'm becoming reactionary. Perhaps I really do need to find a new career. But consider this for a moment. 35mm film has been around (as an international standard) since 1914. You can take an old Bell and Howell camera of that era, load it with new film stock and it will still work. Perfectly.
Now try that with a digital workflow. Nuff said?
The other thing we are told about digital technology is that it will democratise both film and television. Anyone can pick up a camera and turn out reasonably acceptable pictures. After all, 'you can always fix it in post'.
But this is missing the point. We still need skills, we still need creativity and we still need experience.
Hopefully, that's why proper cameramen, like GTC members, will still be in demand. But we do need to preserve standards and encourage others to preserve standards. I like to think that this is exactly what we're doing and will continue to do.
One thing I've been learning on my stand-up course is that comedy is a serious business. There's a lot more involved than simply being able to tell a good joke in the pub. In exactly the same way television demands – and will continue to demand – skill. Hopefully.