GTC member Doug Allan receives Polar honour at Buckingham Palace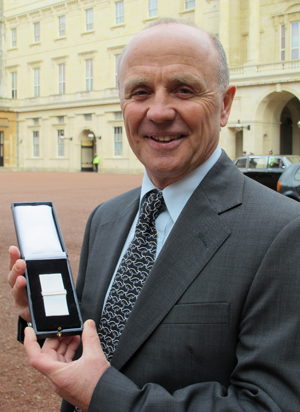 GTC member, top wildlife cameraman Doug Allan returned from the latest of many filming trips in the Antarctic last Wednesday. Luckily the unpredictable Polar weather had been kind to him and his return wasn't delayed as he was due at Buckingham Palace the very next day.
On Thursday 26 January Doug was awarded a bar to add
to his Polar Medal first received in 1983 for diving and scientific work conducted in the Antarctic while working
for the British Antarctic Survey (BAS) from 1976–1981.
The second honour was in recognition of an extraordinary career as a wildlife cameraman specialising in the Polar regions over 25 years. The award was presented by
HRH Prince of Wales.
The Polar Medal is a Royal Navy medal, which began as the Arctic Medal in the mid 1800s when the RN was exploring the Arctic. When the Navy began its Antarctic ventures, the Poles were combined and it was renamed simply the Polar Medal.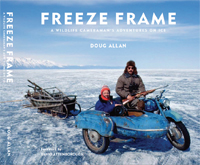 Freeze Frame: A Wildlife Cameraman's Aventures on Ice
Over 30 years of work in the Polar regions, firstly as a scientist, diver and base commander with BAS, and then for 25 years as a cameraman and film-maker, Doug has amassed an exceptional collection of beautiful photographs capturing a life rich with extraordinary experiences in some of the world's most inaccessible areas. Now Doug has brought the best of these photographs and the stories behind them together in a fascinating book, 'Freeze Frame: A Wildlife Cameraman's Adventures on Ice'.
The book is crammed full of stories and interest to cameramen and non-specialists alike. We are delighted that we have been able to preview this beautiful book in the forthcoming issue of Zerb (out next week). See more about Doug's work and pre-order the book which is out early in February at: www.dougallan.com