GTC member John Keedwell: Get the Message Now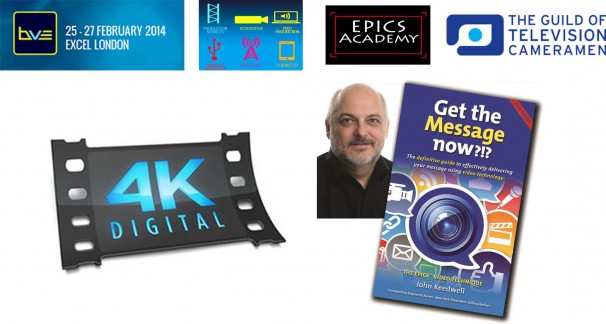 GTC member John Keedwell will be on the GTC stand with signed copies of his recently published book Get the Message Now.
Speaking about the book John explains: "I discuss the technicalities of shooting video and using sound and lighting. I also examine wider subjects - how people act when they go to buy; how the human eye works compared to cameras; and the invisible gorilla many people don't see."
Alan Piper, Operations Director at GTC sponsors Red Europe says: "I bought some copies as essential reading for people within the company. It's written as if John is in the room talking to you, with personal experiences and also many film references to illustrate. It's not just another book about cameras, lighting and sound, it's much more. I certainly learned a lot and there are many areas of reference in there. I am sure you will find it fascinating. I cannot recommend it highly enough if you are working at any level of moving pictures today."
There are sections on:
choosing your camera
lighting and understanding colour
recording sound
film grammar
shot composition
'crossing the line' and more.
Also in the book John sets out his 'EPICS' System, an easily followed system conceived to enable you to concentrate on the really important factors while shooting on location. John has set up the EPICS Academy offering different levels of practical hands-on workshops based on the contents of the book.