GTC members honoured with RTS Awards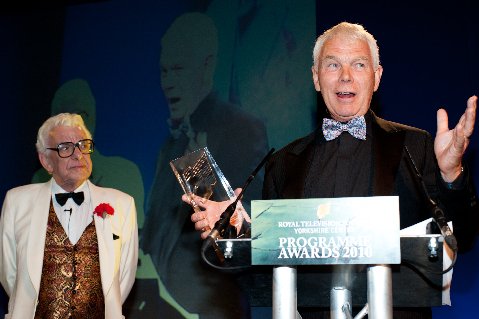 GTC member Keith Massey has been awarded the Lifetime Achievement Award in this year's RTS Yorkshire regional awards.
At the same ceremony GTC member Dave Rimmington was awarded the RTS Award for 'Professional Excellence – Video and Audio'.
In his tribute to Keith, long-time friend and colleague BBC sports reporter Harry Gration said "[Keith] can see the brilliant shot ahead of everyone. How many times have I come back from a shoot with this man and just said 'What a fabulous shot... how did he see that?' You can teach a cameraman his work. But you can't teach intuition, or instinct. Or brilliance."

To work with this man is also a pure joy. He is amusing but
there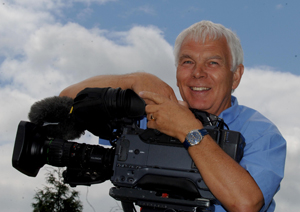 is also a given routine to his day. He will tell you where the best lunch in Yorkshire can be had... and he will have the right clothes for the right occasion. One day springs to mind. We were covering a fire on the North York moors and then we got the call to cover a story at York Races. He was wearing the appropriate gear for the fire but to my amazement revealed in the back of his car a mini wardrobe and there of course was the flashy suit. There I was meeting the Queen in my wellies... and there he was looking just the part!
I had little hesitation in asking for him when I worked on a network documentary about Dickie Bird, while working in Southampton. It won the RTS sports documentary of the year award in 1996."
Keeping the Award quiet from Keith took some organising and much subterfuge from wife Sylvia and friends, but he was delighted once let in on the secret, saying "I feel very privileged and honoured to have been presented with this prestigious award from my fellow professionals."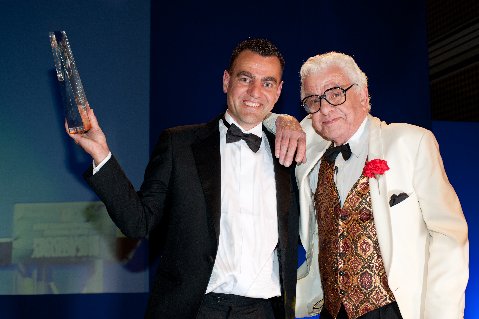 Meanwhile, Dave was awarded the Professional Excellence award for his camerawork on three separate films for
the BBC. The films concerned market gardening, Normandy Veterans making a pilgrimage back to France for the 65th anniversary of D-Day and a profile
of a world champion water-skier.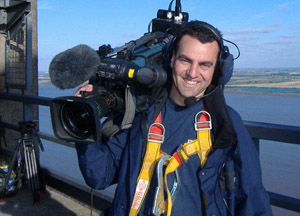 Dave started his career over 20 years ago. "Over the years I've worked on almost every genre of programme including drama, documentary, news, studio LE series, and thousands of OBs as both freelance and BBC staff. In 2007 I worked as one of DOP Keith Massey's camera operators on 'The Flight'. This programme, about the Battle of Britain Memorial Flight, went on to win the GTC's 'Award for Excellence'."