GTC sponsor Tiffen's Steadicam Open Day attracts a good turnout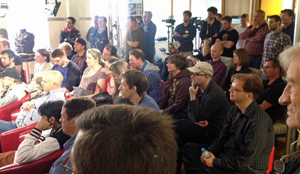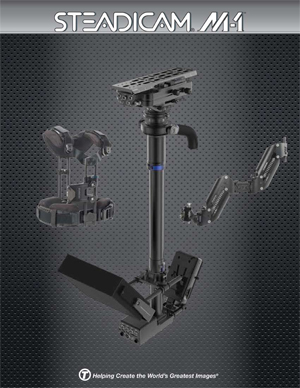 GTC sponsors Tiffen would like to say a huge "Thank You" to all those who attended their Open Day at Pinewood on 16 June. GTC members and other attendees were treated to a talk by the inventor of Steadicam, GTC TiCA winner Garrett Brown.
Robin Thwaites of Tiffen has sent this message: "I trust that you enjoyed yourself, had your fair share of curry, found Garrett Brown's talk completely captivating (as I did even having seen it several times before) and finally found your way home safely. It was a great pleasure to see and talk to so many regular visitors and also people that we have not seen for while.
Of course, the fantastic Steadicam M-1 was centre stage but there were plenty of other toys to play with. If you did not get a chance to look at something or if you want to look in more detail do feel free to give us a call and come back. If you could not make it and want to look at the M-1 or anything else please do call us and we will arrange it (although we will not necessarily have the curry available)."
To see more about the Steadicam M-1 click on the image above to download the brochure.
See more about Tiffen at: www.tiffeninternational.com