GTC sponsors Bradley Engineering launch new universal RCP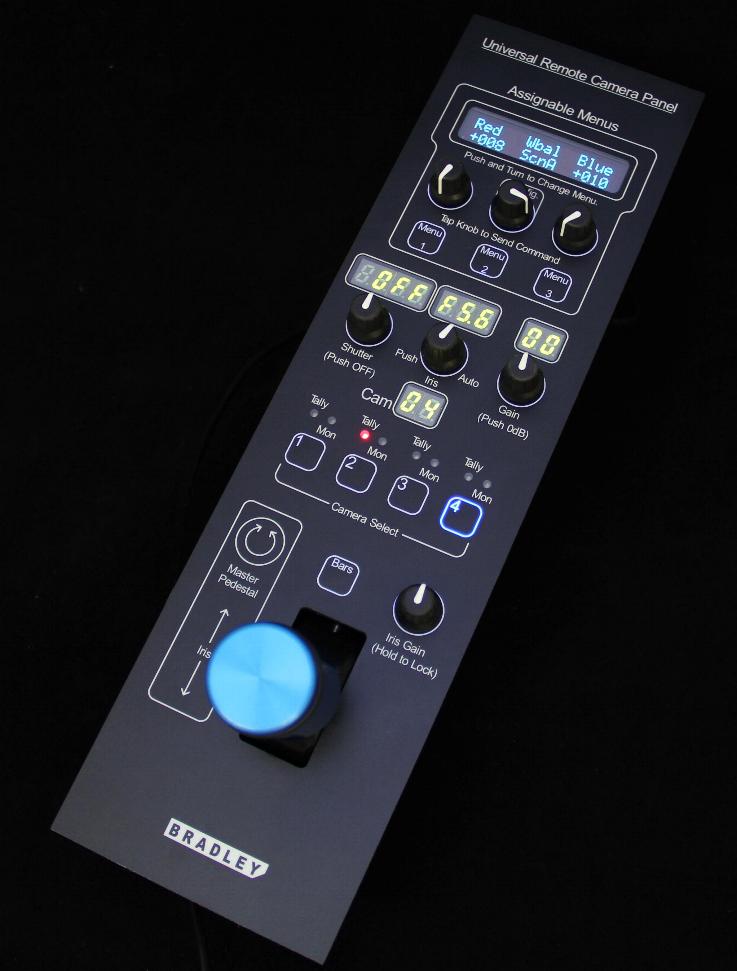 Ahead of NAB, Bradley are launching a new 'Universal Remote Camera Panel' for up to 4 cameras per panel. It's a standard size unit which can currently control Sony, Ikegami, Panasonic and Bradley cameras. Protocols are also available for JVC and Toshiba cameras and can be added if required.
The RCP can control 4 cameras, all of which can be different. The data output is RS485 at 9600 baud which is easy to send the by radio, twisted pair or TCP/IP network. A small Protocol Converter is needed at each camera to convert the commands from the RCP and communicate directly with the camera. Each Protocol Converter has an individual ident (1 – 99) which can be changed as required. This enables multiple cameras to be controlled on a single radio link or data loop.

Camera type selection is via the main OLED menu which supports multiple menus with one-touch access and all menu items are user programmable.

All the main parameters have dedicated controls and displays. Also included are tally light inputs and monitor switching outputs on the GPIO port. Panels can be cascaded together with a single power supply and single data output to all cameras.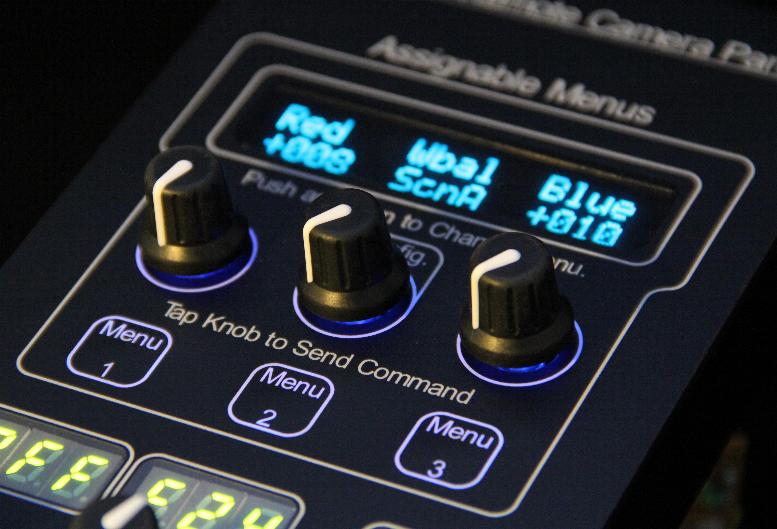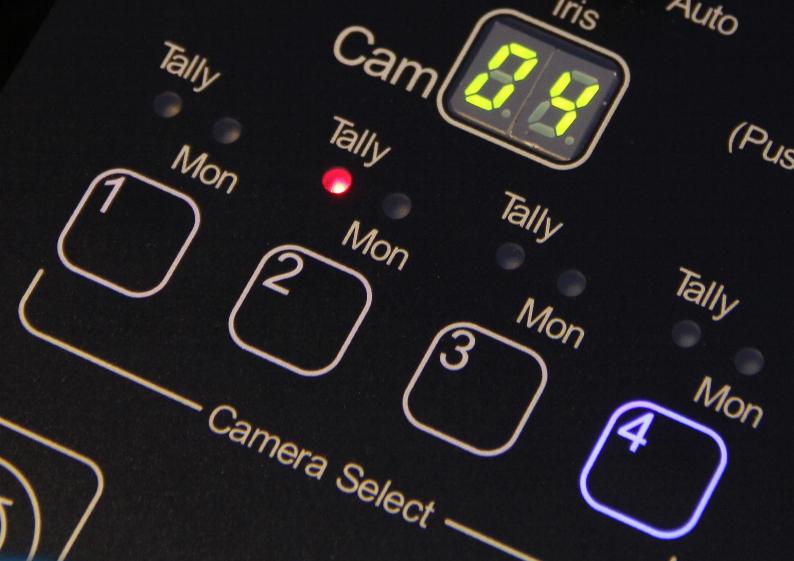 New features available on products
Bradley now have upgrades available for all their cameras and RCPs which offer the following additional features:
Pan & Tilt
More natural feel to pan and tilt moves
Lower speeds control
10 gears
For products: HDC100 & SR, CamBall, CamBall 2, U2, U3, U4, U5 & U6

Camera
Master pedestal
Red pedestal
Blue pedestal
For products: HD10, HDC100 & SR, CamBall & CamBall 2

RCPs
Master pedestal (if not already supported)
Red pedestal
Blue pedestal
For products - Full size RCP
See more about Bradley Engineering at: www.bradeng.com