GTC sponsors Bradley Engineering provide cameras for the Torch Relay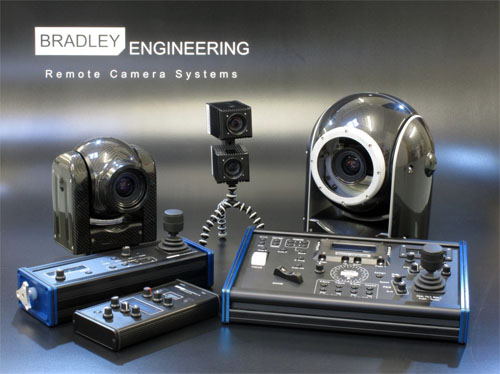 Bradley Engineering is incredibly proud to have supplied the cameras and controllers for the BBC Torch Relay 2012. The cameras being used include a Camball ll, mounted on the roof of the Locog Torch Relay vehicle, a Gyro 236 mounted on the rear of the vehicle to follow the Torch runners on their journeys and two HD10s.
From 19 May 2012, the Olympic torch relay will tour the UK in the run-up to the London Games - taking 70 days, carried by 8,000 torchbearers. Bradley was initially approached by the BBC at the end of 2011 to discuss options for the relay and supplied the cameras earlier this year.
Organisers say 95% of the country's population should be within one hour of the route, which ends on 27 July with the lighting of the cauldron during the opening ceremony in the Olympic Stadium, Stratford.
David Bradley said "It's a great honour to be involved in such an historical event. Knowing that our cameras will travel to almost every part of the UK is a real achievement for everyone at Bradley Engineering!"
To find out more about the Bradley Cameras used go to www.bradeng.com
You can find out more about the technology behind the coverage of the Torch Relay at http://www.bbc.co.uk/news/technology-18143886