GTC sponsors Gekko expand to new HQ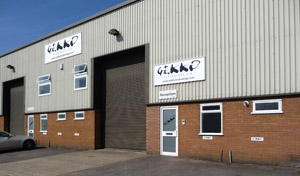 GTC sponsors, Gekko Technology, leading producers of LED-based lighting equipment for film and television, has expanded into new headquarters. Completed at the beginning of July, the move provides the company with nearly three times the floor area of its former premises. Gekko can now be found at:

Units 3-4, Cotton Drive, Dalehouse Lane, Kenilworth CV8 2UE
The company's telephone number has also changed to:
+44 (0)8448 005 326 (but their fax number remains unchanged).

"Gekko relocated four years ago from Oxford to Kenilworth, in response to steadily increasing demand for high-quality LED studio and location lighting equipment," comments Managing Director David Amphlett. "Sales continued to increase and the Gekko product range has expanded in line with continuing advances in LED technology. Our most recent new development is kedo, the world's first focusable single-source multi-colour light with output formulated for image capture. The new offices will enable us to concentrate on supporting our global network of product sales and hire companies as well as giving us additional resources for on-site product assembly and storage."


Gekko Technology designs and manufactures LED lighting products for the film, television and photographic industries. Gekko is committed to supporting users with innovative products, including unique functionality and the advantages of minimal weight, low power consumption and long life. High component quality and build quality are key drivers. Gekko Technology products include kisslite®, lenslite® and kicklite®. Credits include Casino Royale, Quantum of Solace, Death Defying Acts, Mama Mia, Golden Compass and television dramas such as Star Trek, Desperate Housewives, Waking the Dead, New Tricks and The Commander.

Contacts for further information:
Ian Muir, Gekko Technology
t: +44 (0)1926 863 366
ian@gekkotechnology.com