GTC sponsors WTS host succesful Freelancer Survival Workshop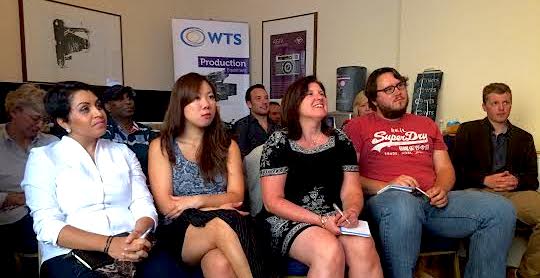 Some GTC members today attended the 'Freelancer Survival Workshop hosted by WTS Broadcast in Soho. GTC sponsors WTS are broadcast equipment suppliers known for their approachability and understanding of the freelance market.

The full-day workshop included:
Accounts on Tap explaining the basics of freelancer accountancy
GTC member Christina Fox on running a business as a freelancer
GTC sponsors Fineline Media Finance on equipment financing options
Lighting cameraman Alister Chapman with a round-up of IBC.
The 'Freelancer Survival Workshop' is full of useful information for freelances and is a regular event organised by WTS Broadcast.
To register your interest in future events, contact WTS on:

020 7871 0700.